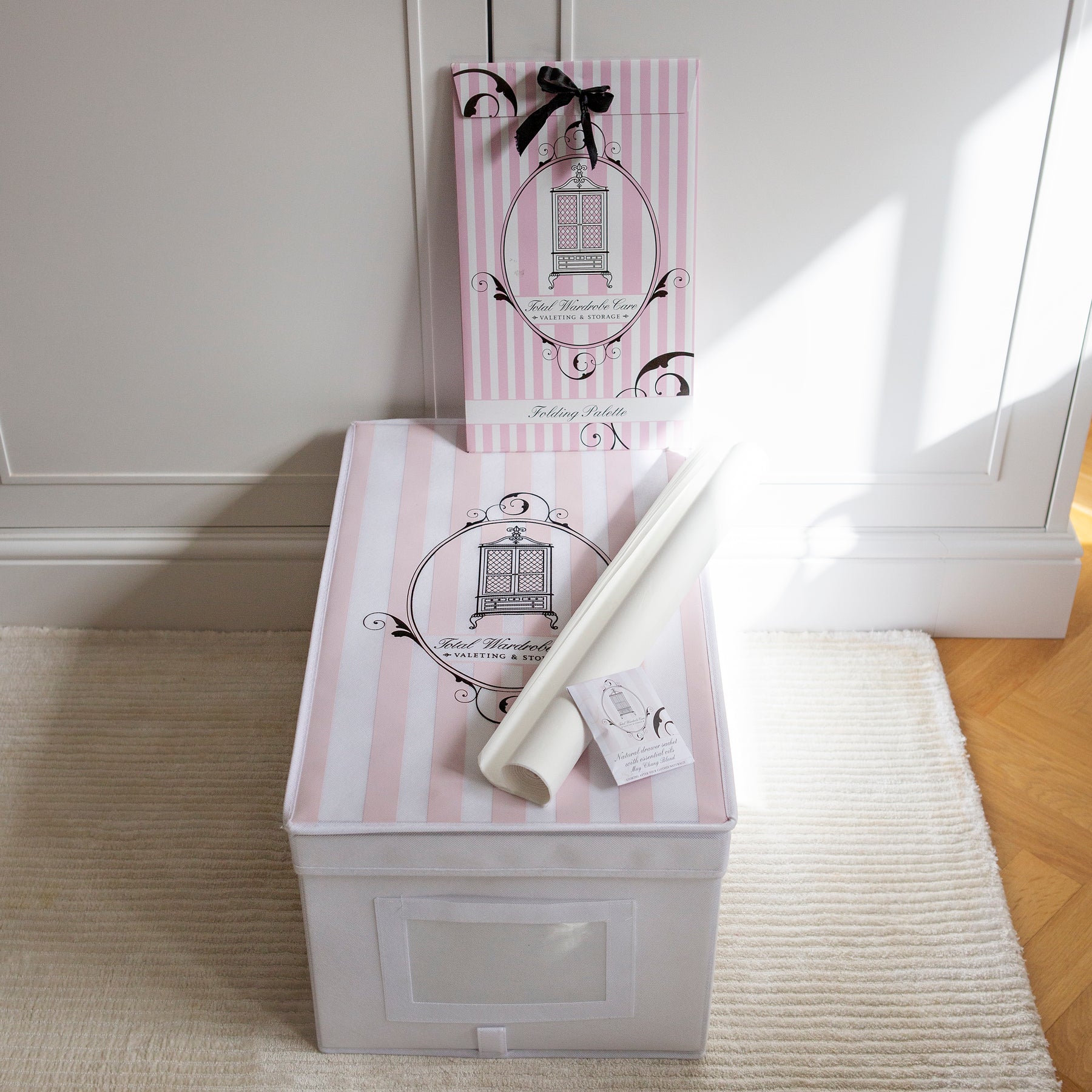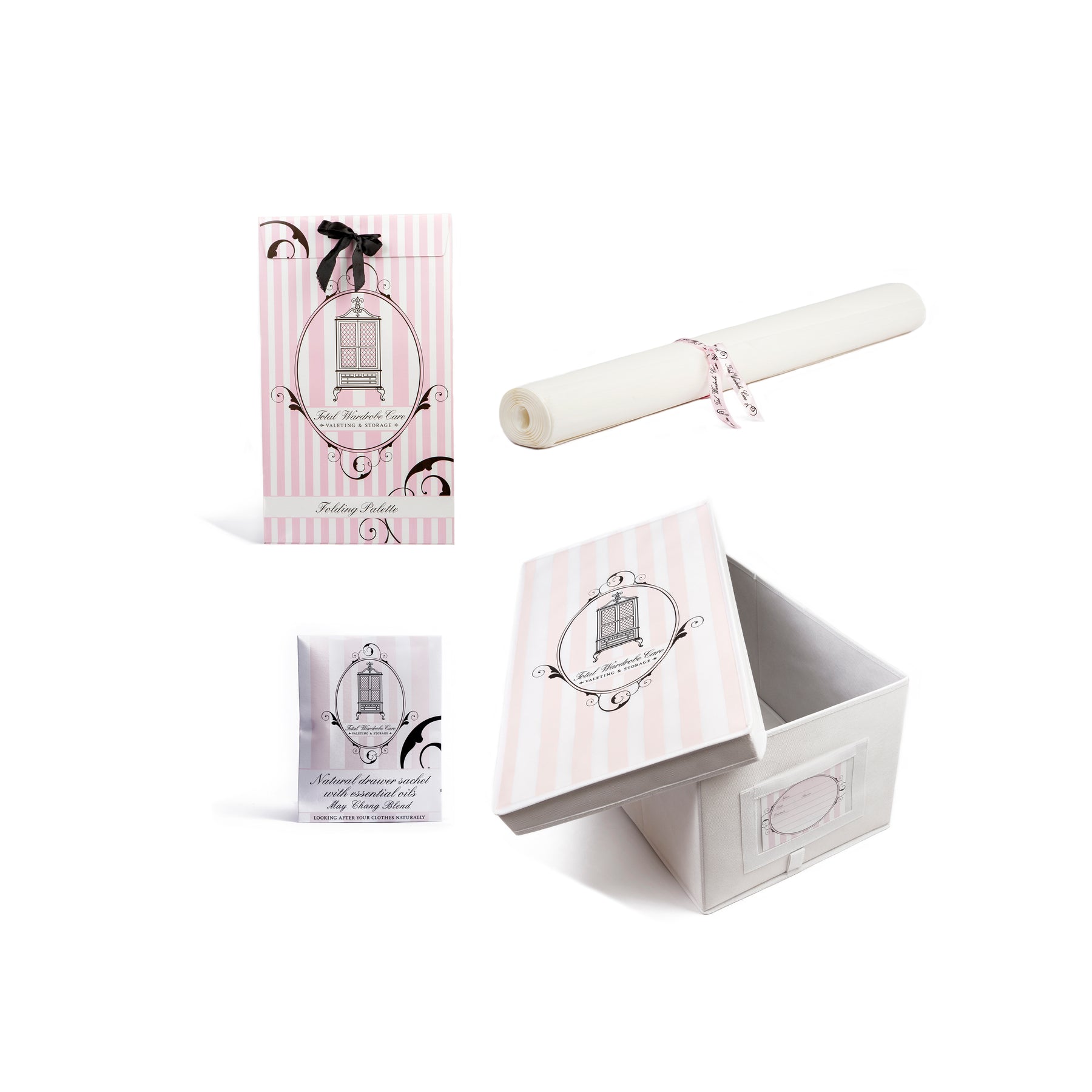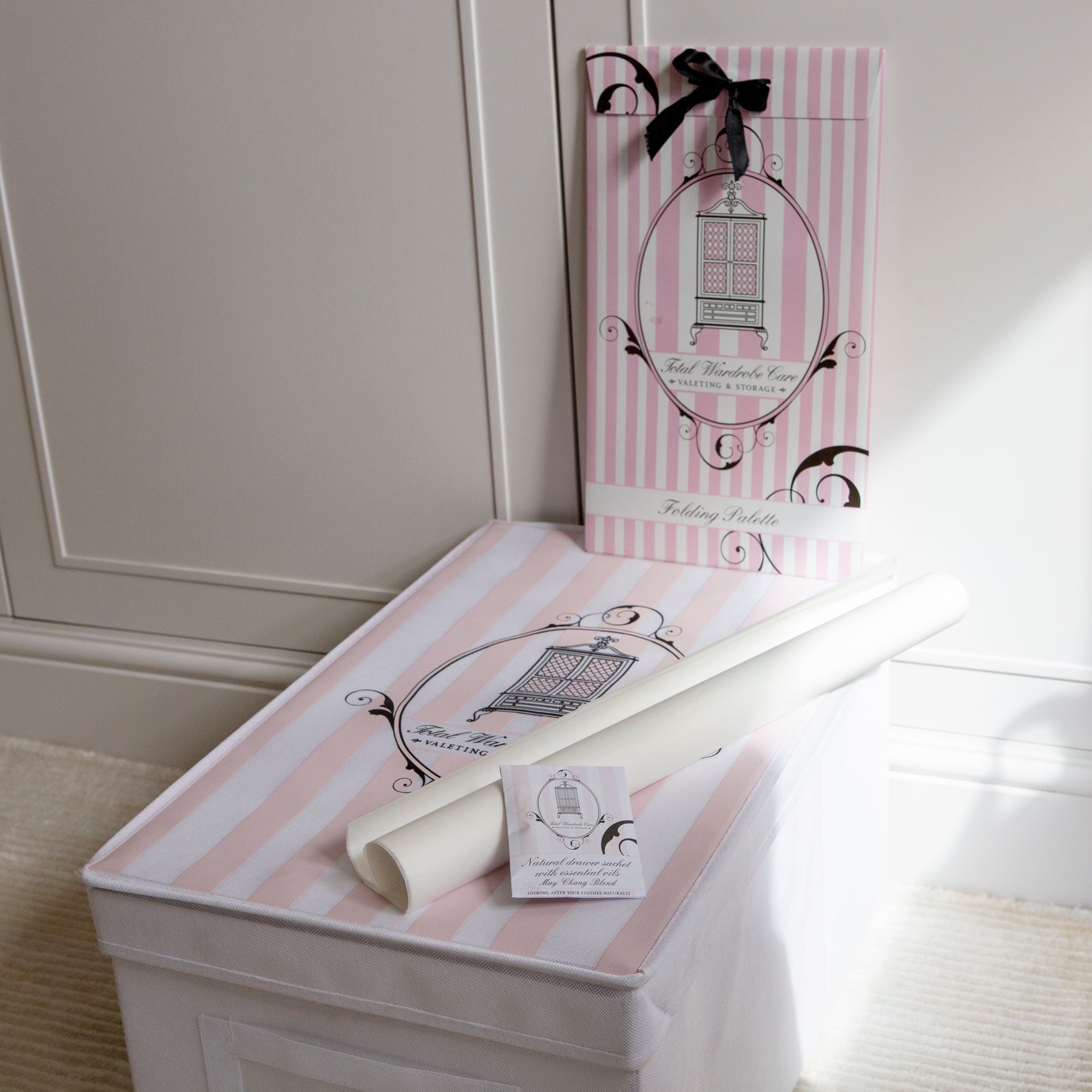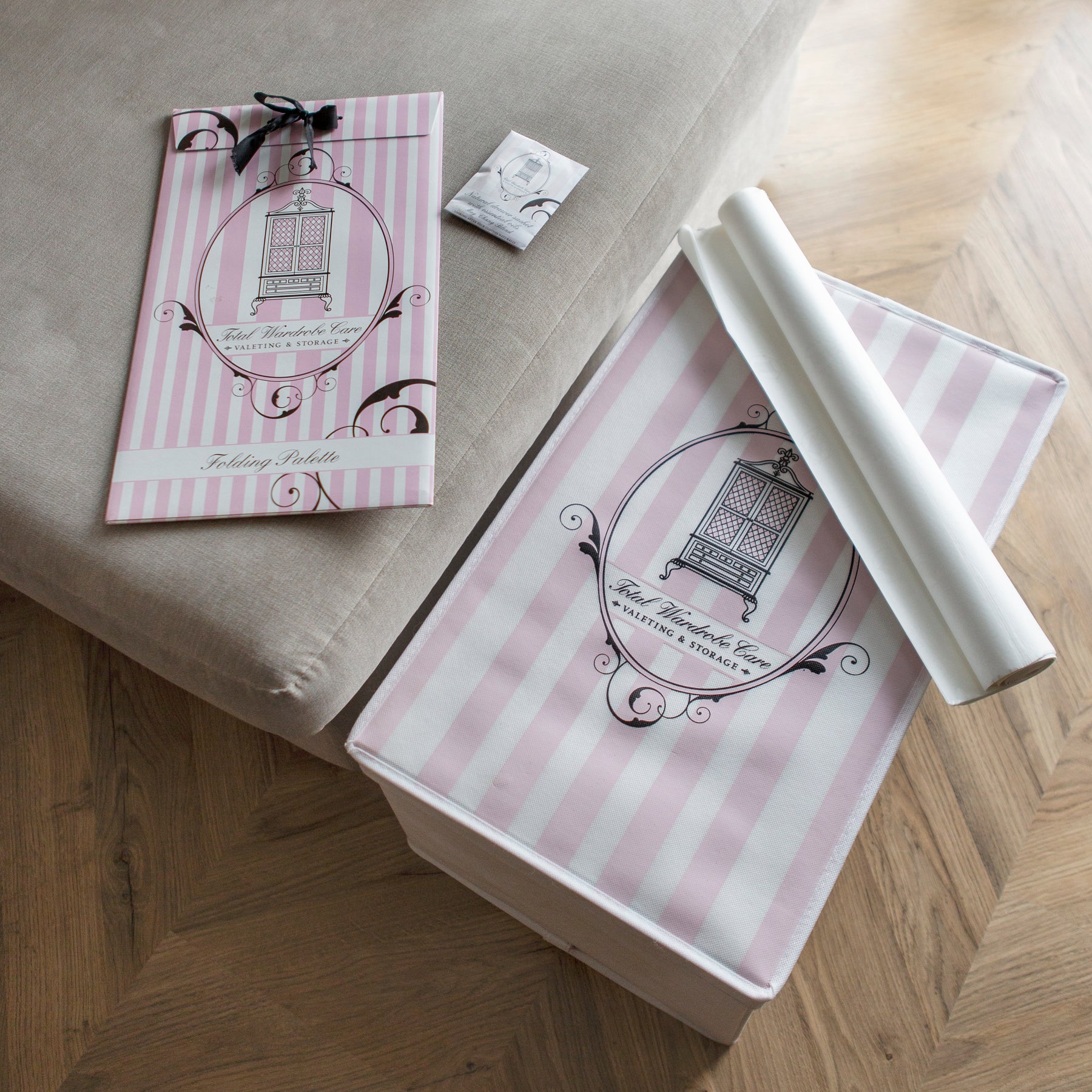 Season Swap Bundle
Pickup available at Total Wardrobe Care
Usually ready in 24 hours
Total Wardrobe Care
Pickup available, usually ready in 24 hours
Unit 4 Farringdon Industrial Centre, The Old Station Yard
Lower Farringdon, Hampshire GU34 3DD
United Kingdom
MOTH FREE & DUST-FREE ClOTHES STORAGE
It's that time of year again when the season's change and you need to reorganise your wardrobe. Total Wardrobe Care has the answer. Our Season Swap Bundle gives you everything you need to keep your out-of-season clothes fresh and moth free in storage, until the next time you need them.
EACH BUNDLE INCLUDES:
1 x Storage Box (Pink)
1 x Folding Palette
1 x 25 sheets of Acid-Free Tissue Paper
1 x May Chang Drawer Sachet
1 x Storage Box (Pink)
Our specially designed, collapsible, fabric-covered Storage Box with lid can be used to store shoe boxes or shoes, trousers, knits or t-shirts, or a wedding dress. You could also fill it with accessories such as belts, hats, bags, or scarves.
1 x Folding Palette
Our Folding Palette is the perfect aid for folding your tops and jumpers neatly. When using the palette, all your garments will be folded efficiently and to the same size, so you can achieve that exclusive boutique feel at home.

1 x 25 sheets of Acid-Free Tissue Paper
This tissue is pH neutral and ensures that the dyes in the fabrics do not react with the paper and cause discolouration.

1 x May Chang Drawer Sachet
May Chang Drawer Sachets are filled with the same hand-blended recipe of essential oils and should be placed between piles of garments on your shelves and drawers.

HANDMADE & NATURAL
All of our ingredients come from natural sources and no artificial fragrances, colours or parabens have been used. Handmade in the UK, they will deter moths and once opened, the sachet will release a natural, anti-moth fragrance. They will protect and refresh the clothes in your drawers and shelves for approximately 6 months. These Drawer Sachets contain a very special blend of delicious-smelling natural ingredients: May Chang, Lavender, Cedarwood, Patchouli, Laurel, Rosemary, Thyme & Clove Bud. 

THE SCENT
Spicy, sweet & lemon like
Your Questions
FAQs
Below you will find some common questions asked by our customers.
The best way to store out of season clothing is in a secure, breathable bag or box. Use our Folding Palette to make sure all clothes are folded neatly, add Acid-Free Tissue Paper between each clothing piece to offer further protection. Popping an anti-moth Drawer Sachet in is essential if storing clothes in attics or storage closets.
Take out your clothes slowly and fold them into seasonal piles. If you're preparing for winter you can put your winter coats and jackets back into your wardrobe (although make sure they are protected if they are made from wool or duck & down feathers). Use the Folding Palette and Acid-Free Tissue Paper to neatly pack into Storage Boxes. Don't forget to add a May Chang Sachet to ward moths off.
For those friends who love organisation a Seasonal Swap Bundle is perfect. It allows your friend to fold and set away clothes with protective materials in a charming pink and white Storage Box.
You should never vacuum-pack winter jackets or coats as this will cause misshaping. Fold winter coats and pop them in a storage box to keep them safe while storing or you could use one of our Cotton Storage Bags which you can fully seal to keep moths out.