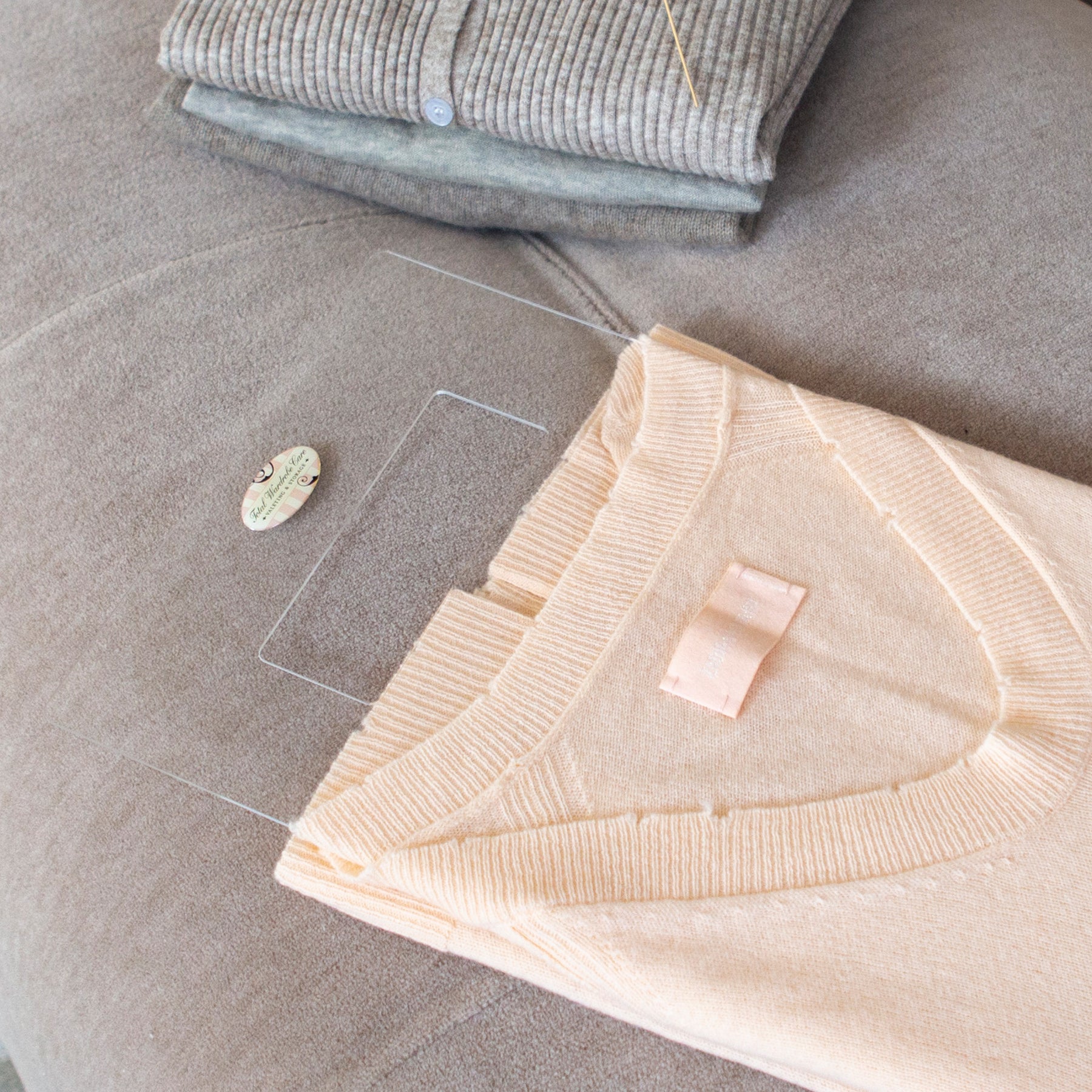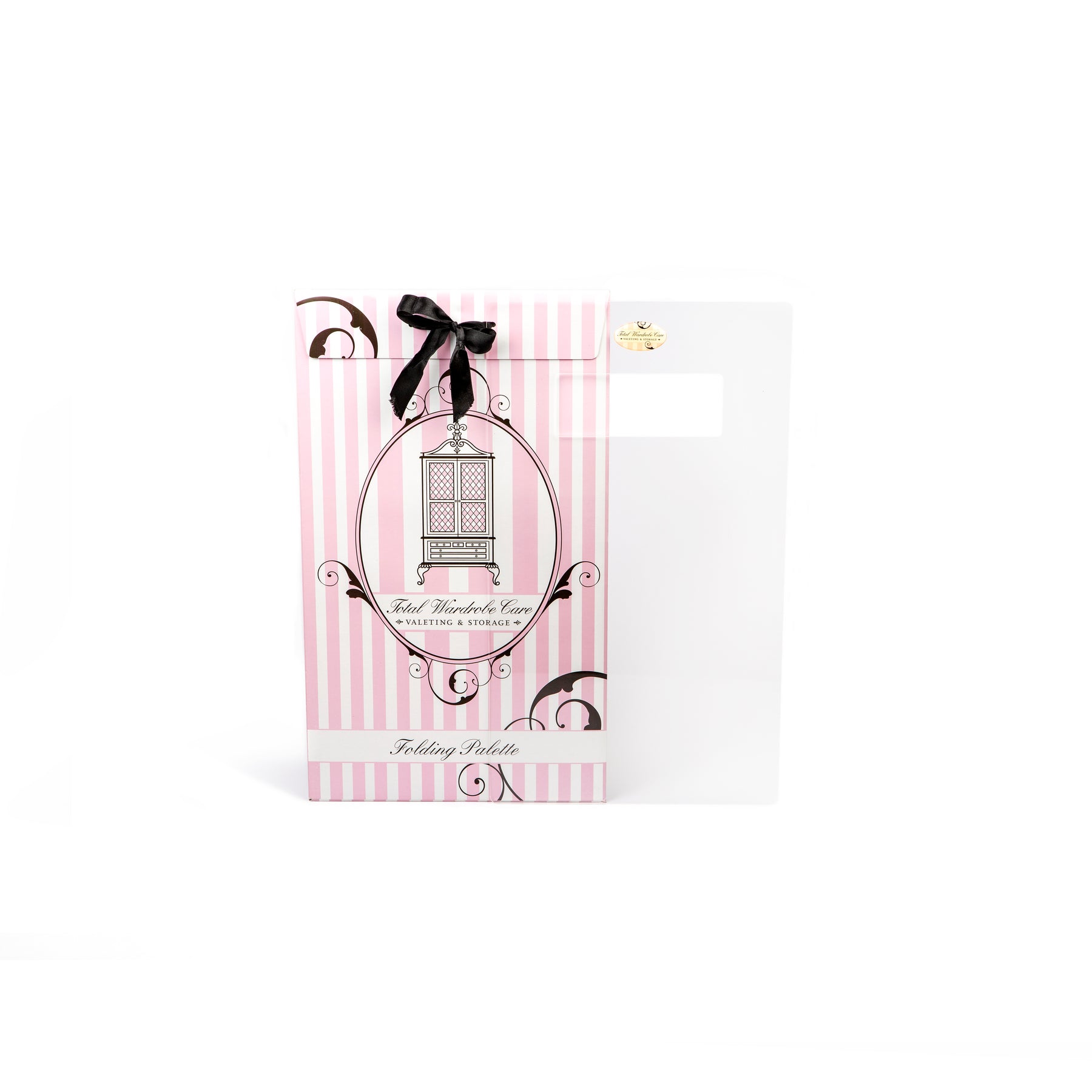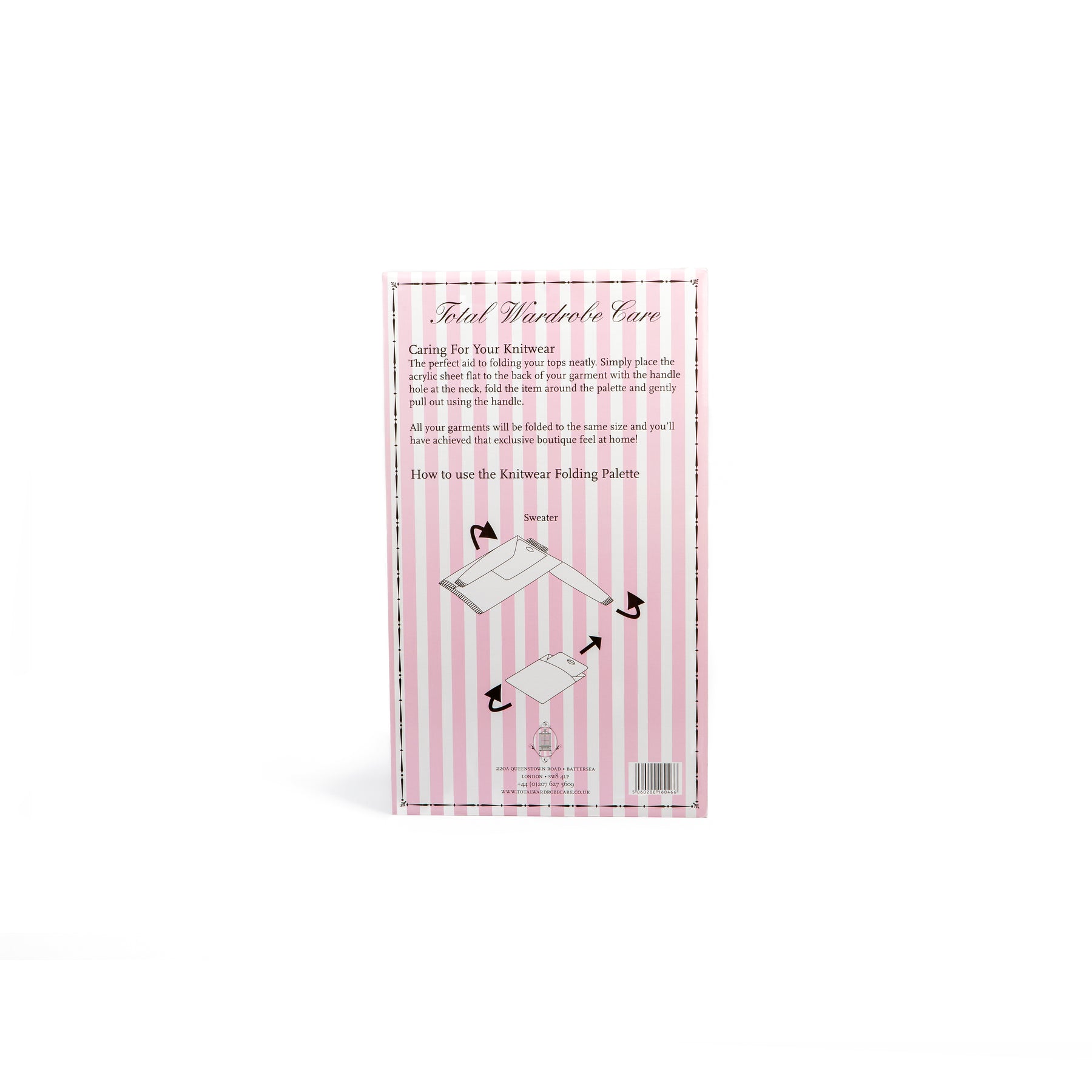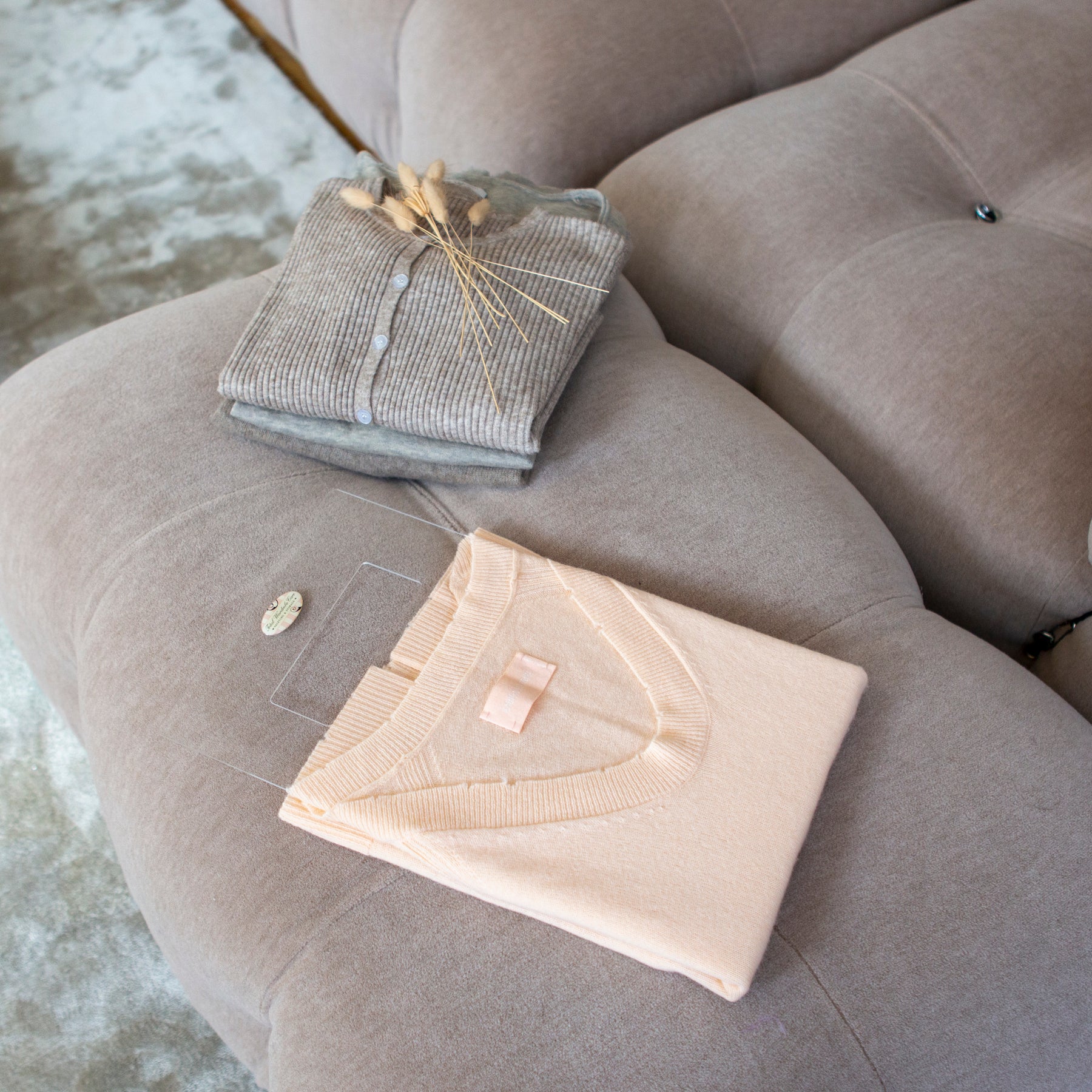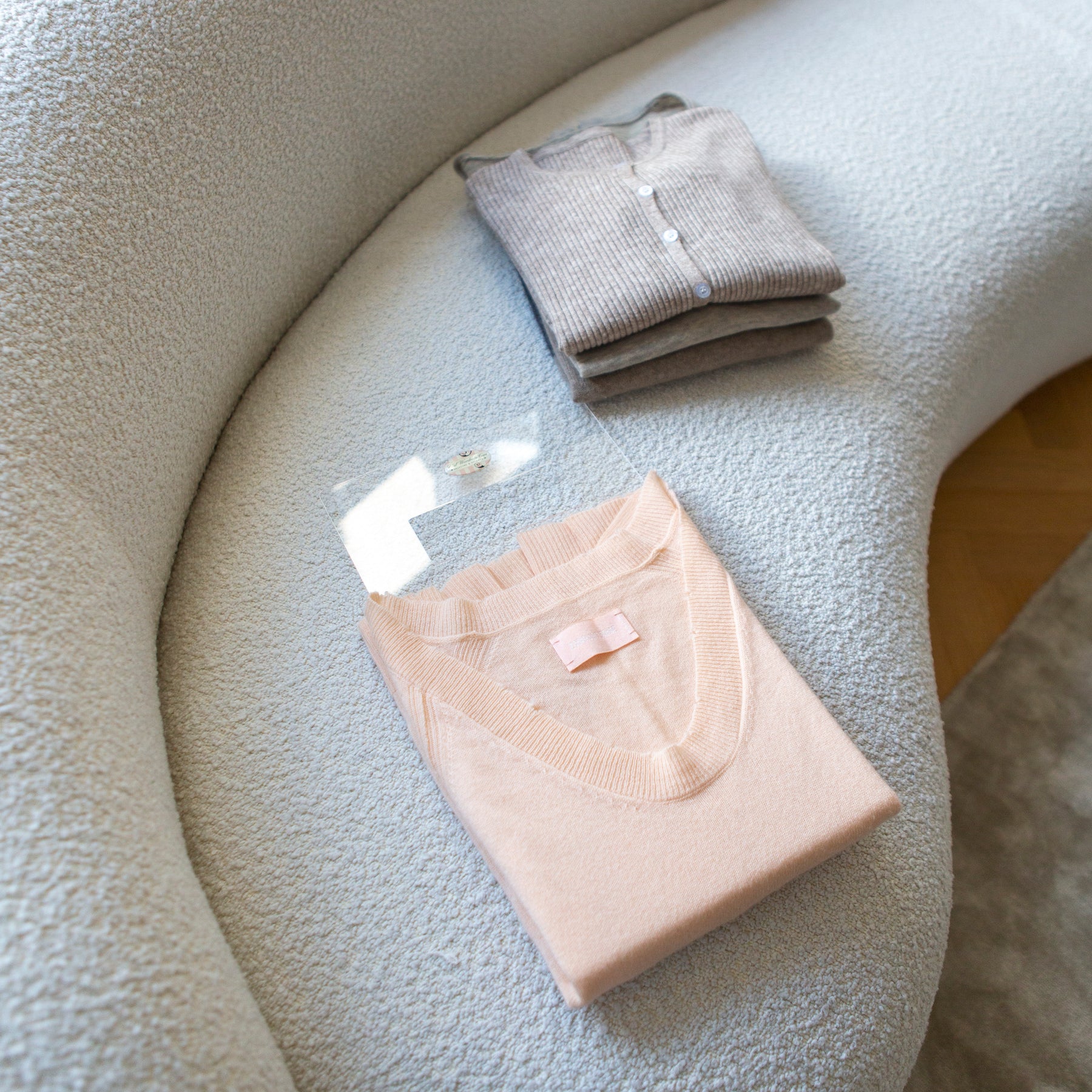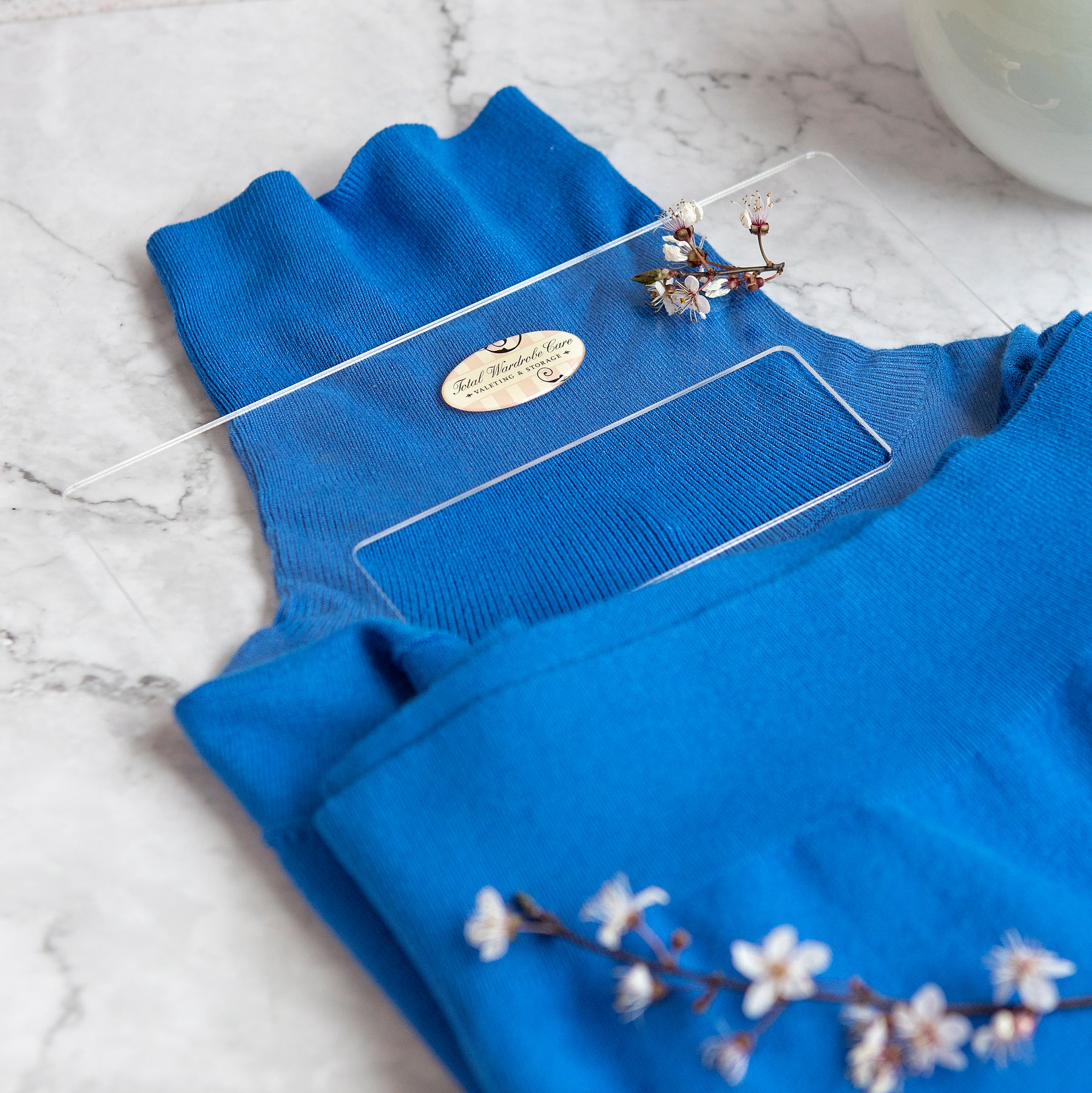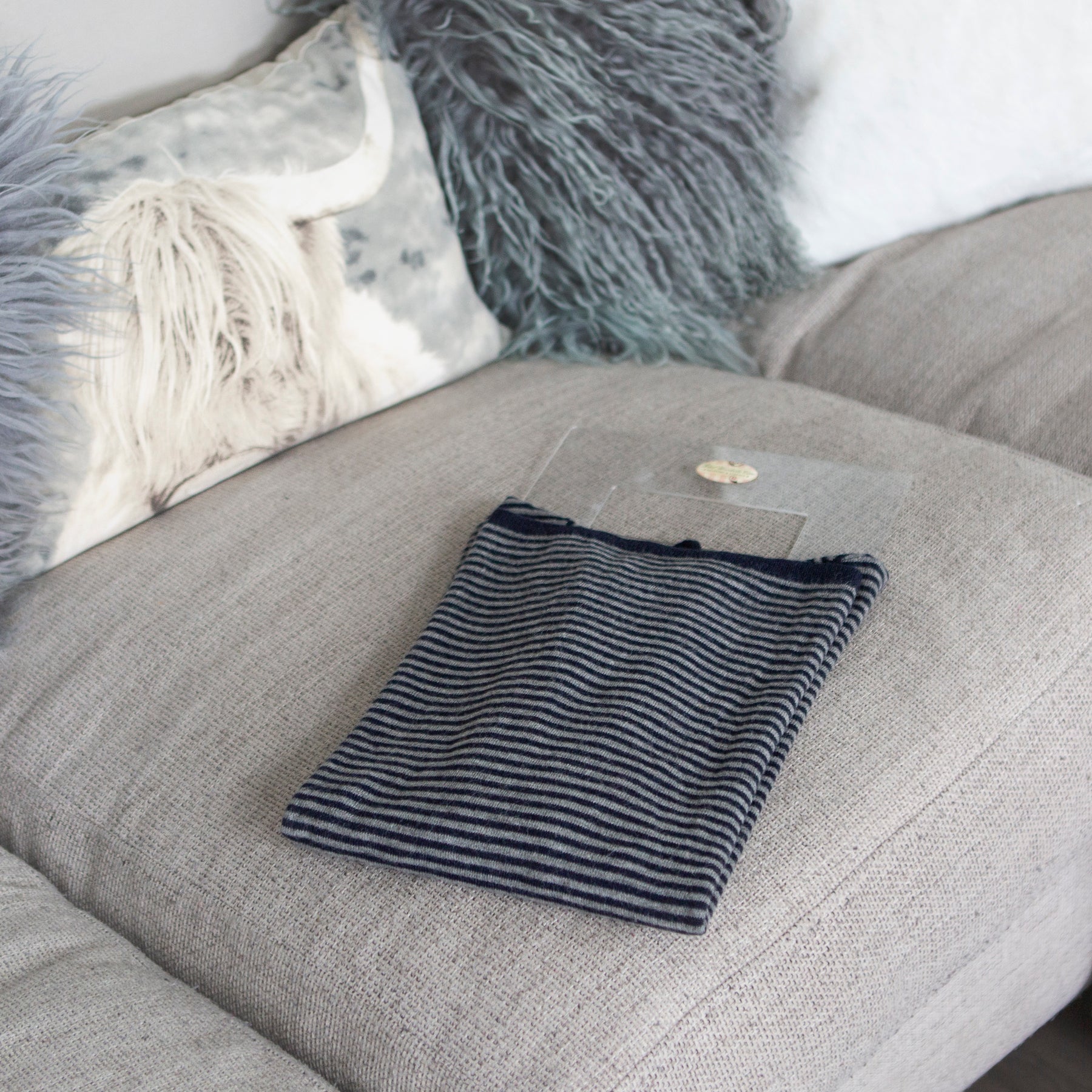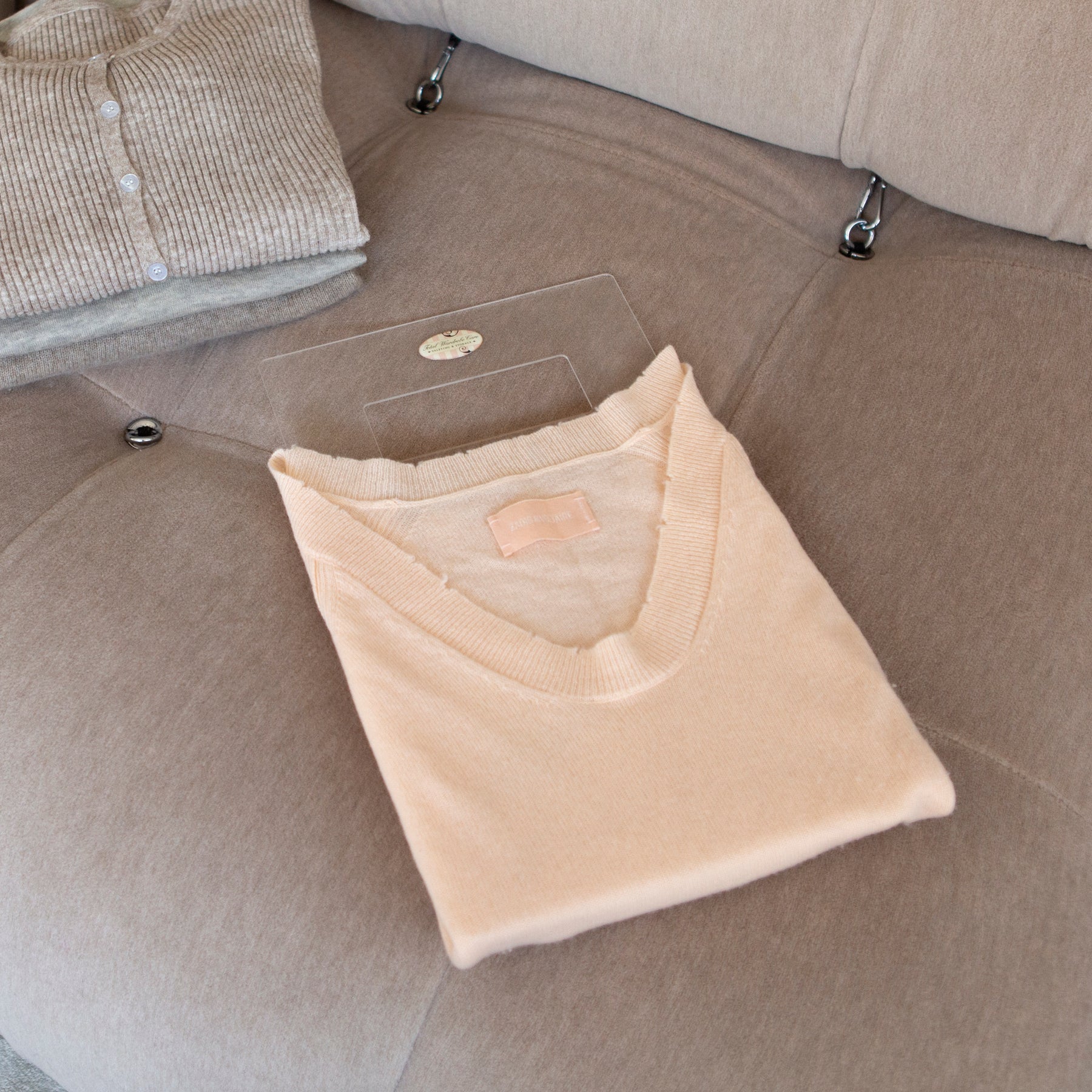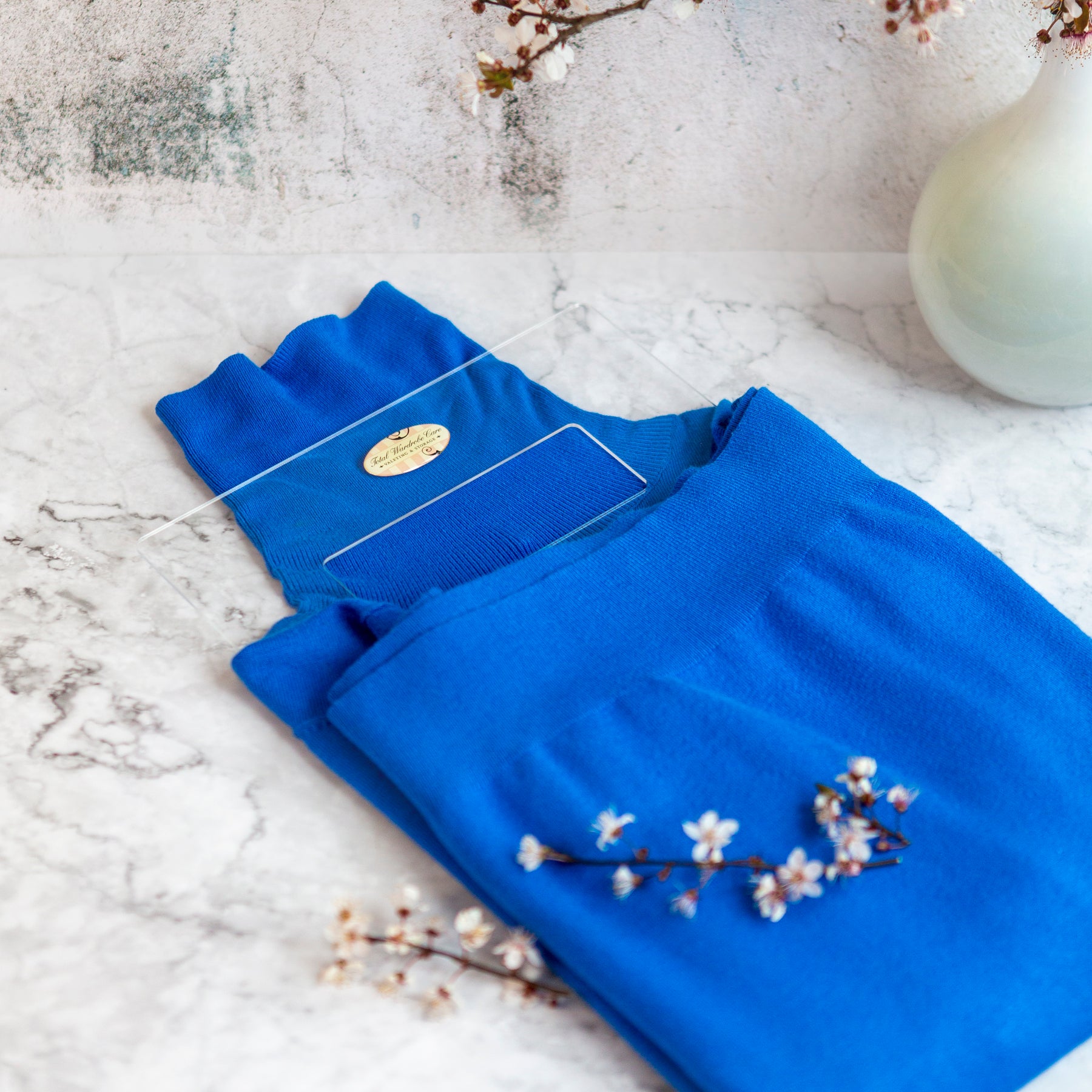 Folding Palette
Pickup available at Total Wardrobe Care
Usually ready in 24 hours
Total Wardrobe Care
Pickup available, usually ready in 24 hours
Unit 4 Farringdon Industrial Centre, The Old Station Yard
Lower Farringdon, Hampshire GU34 3DD
United Kingdom
Are your jumpers currently flung in the wardrobe? Tops screwed up with creases that not even an iron could fix? If so, it is time to start caring for your knitwear and tops 1 fold at a time with Total Wardrobe Care's Folding Palette.
FOLD TO PERFECTION
Our Folding Palette is the perfect aid for folding your tops and jumpers neatly. When using the palette, all your garments will be folded efficiently and to the same size, so you can achieve that exclusive boutique feel at home!

The Folding Palette brings more than the satisfaction of wardrobe organisation. It might seem easier to throw clothes into a heap on the floor or to fling garments into a pile on the nearest household furnishing. But you will not believe the wonders that perfectly folded laundry can make to your home environment and your clothing items.

If you treat your clothing right and care for your garments properly, they will look great for longer. Neatly folded clothing can also make your busy morning rush less stressful too, as finding your clothes will be simple.
PERFECTLY PACKAGED
This is a great product to incorporate as part of your own weekly laundry routine and is also a fantastic gift idea. Our Folding Palette comes perfectly packaged with a black ribbon, and beautifully boxed with our signature pink & white stripe design. This is a practical and stylish gift that will be a useful addition to any household.
HOW TO USE
Using the Folding Palette could not be easier. Start by simply placing the 100% acrylic sheeting flat to the back of a garment with the handle hole at the neck. Then fold the item around the palette and gently pull it out using the handle. This is a quick and simple way to organise your wardrobe and know that every time you reach for an item it will be ready to wear with neatly folded creases.

Beautifully folded clothes need protecting too. Defend your wonderfully organised wardrobe from moths with our anti-moth products. Why not try our Pot-Pourri Cones that sit perfectly in between your neatly folded knitwear? Or you could opt for our Canada Red Cedar Balls that keep your drawers and clothing fresh while deterring moths.
MEASUREMENTS
41 x 24cm
- Folds clothing to the same size
- 41 x 24cm
- Perspex sheet
- Easy to use

Your Questions
FAQs
Below you will find some common questions asked by our customers.
Folding palettes are extremely easy to use! You fold around the clothing item and slide out the palette. This will speed up your clothes folding and bring the boutique feel to your wardrobe.
Purchasing a Folding Palette is a guaranteed way to get perfectly folded clothes. Start by folding the sleeves inwards and then fold in half or thirds.
Good folding is the best way to keep an organised wardrobe space!
When using our Folding Palette, all your garments will be folded efficiently and to the same size, so you can achieve that exclusive boutique feel at home. Everything will be beautifully organised!
A folding palette will inject more love into your laundry folding needs. By streamlining your folding process our Folding Palette will make that chore a breeze!