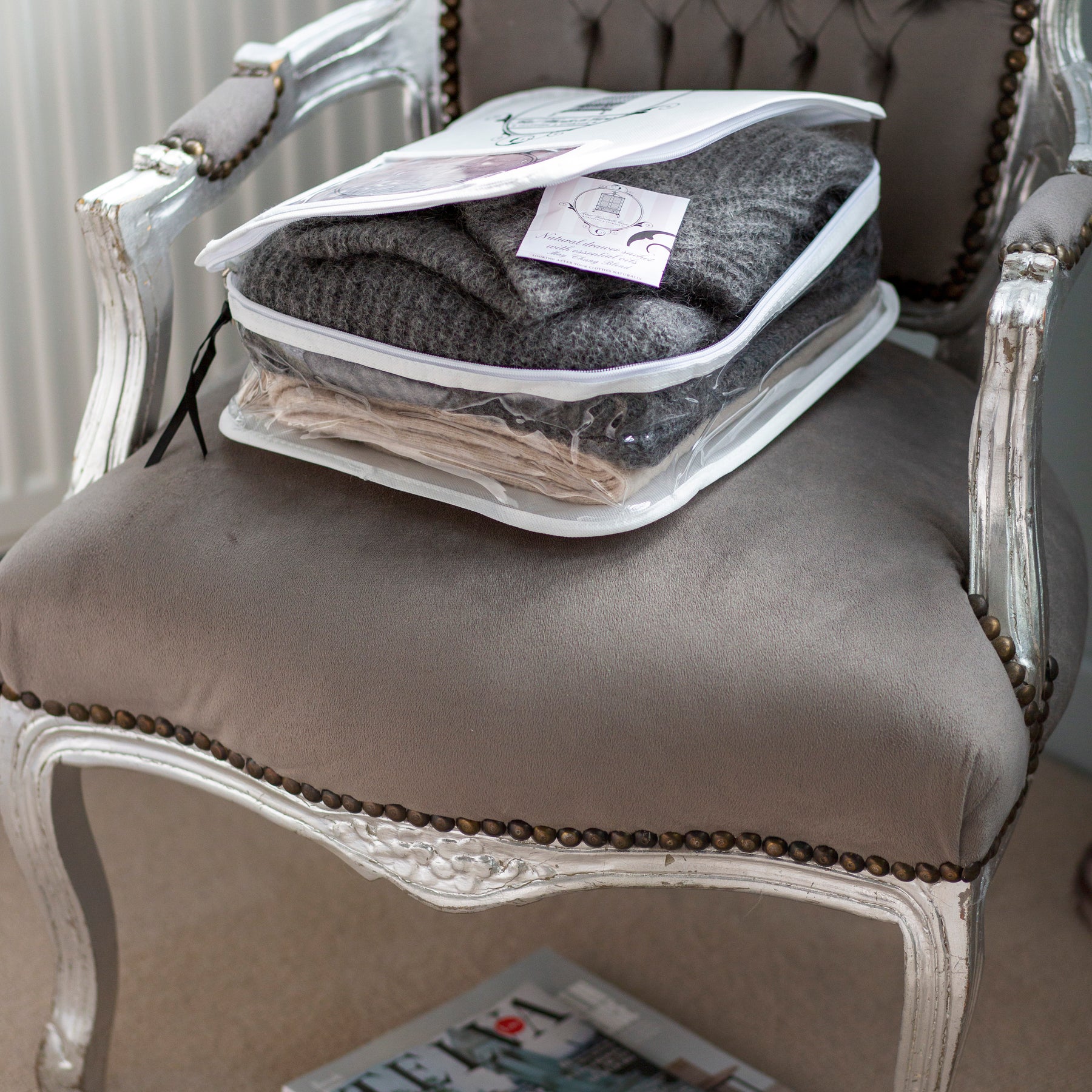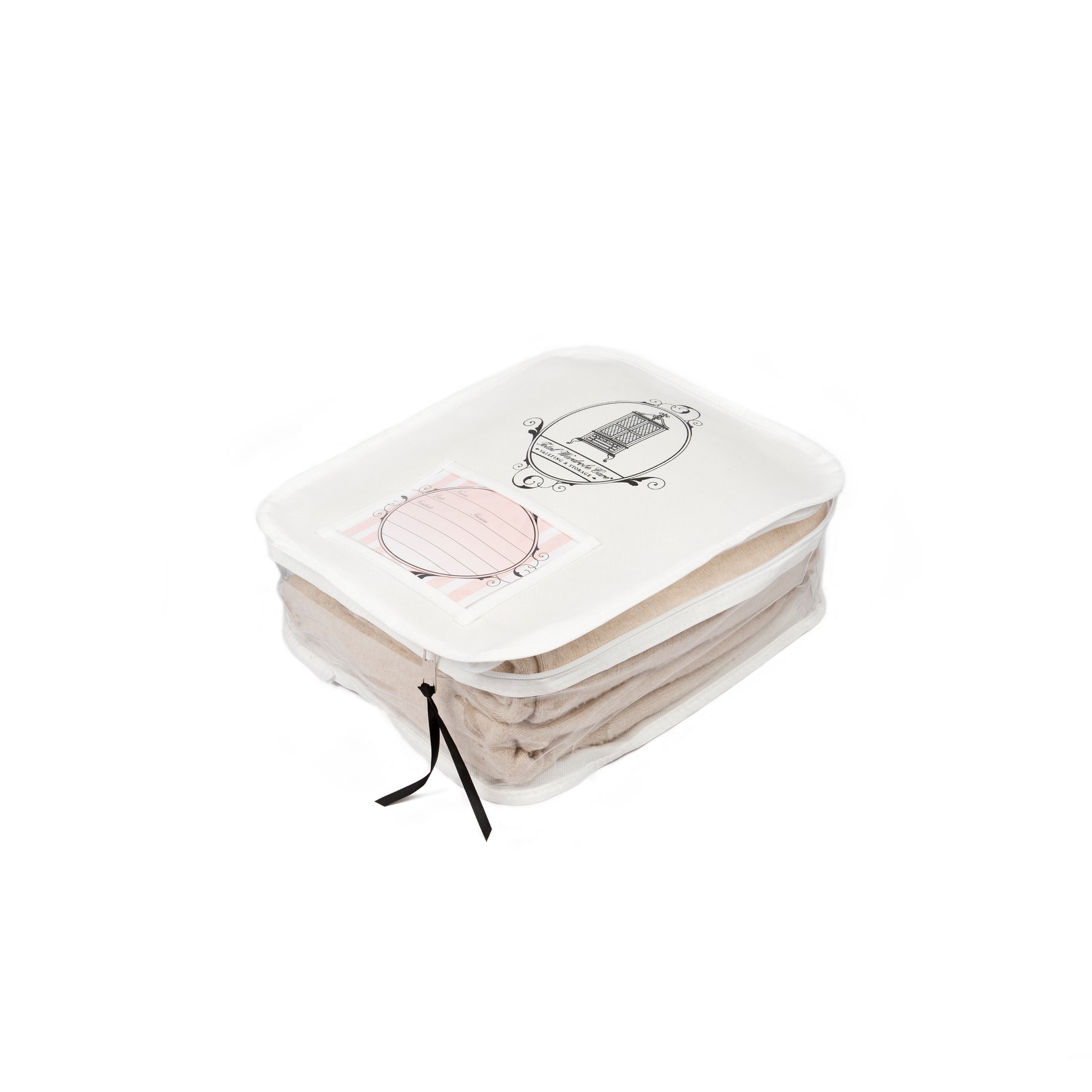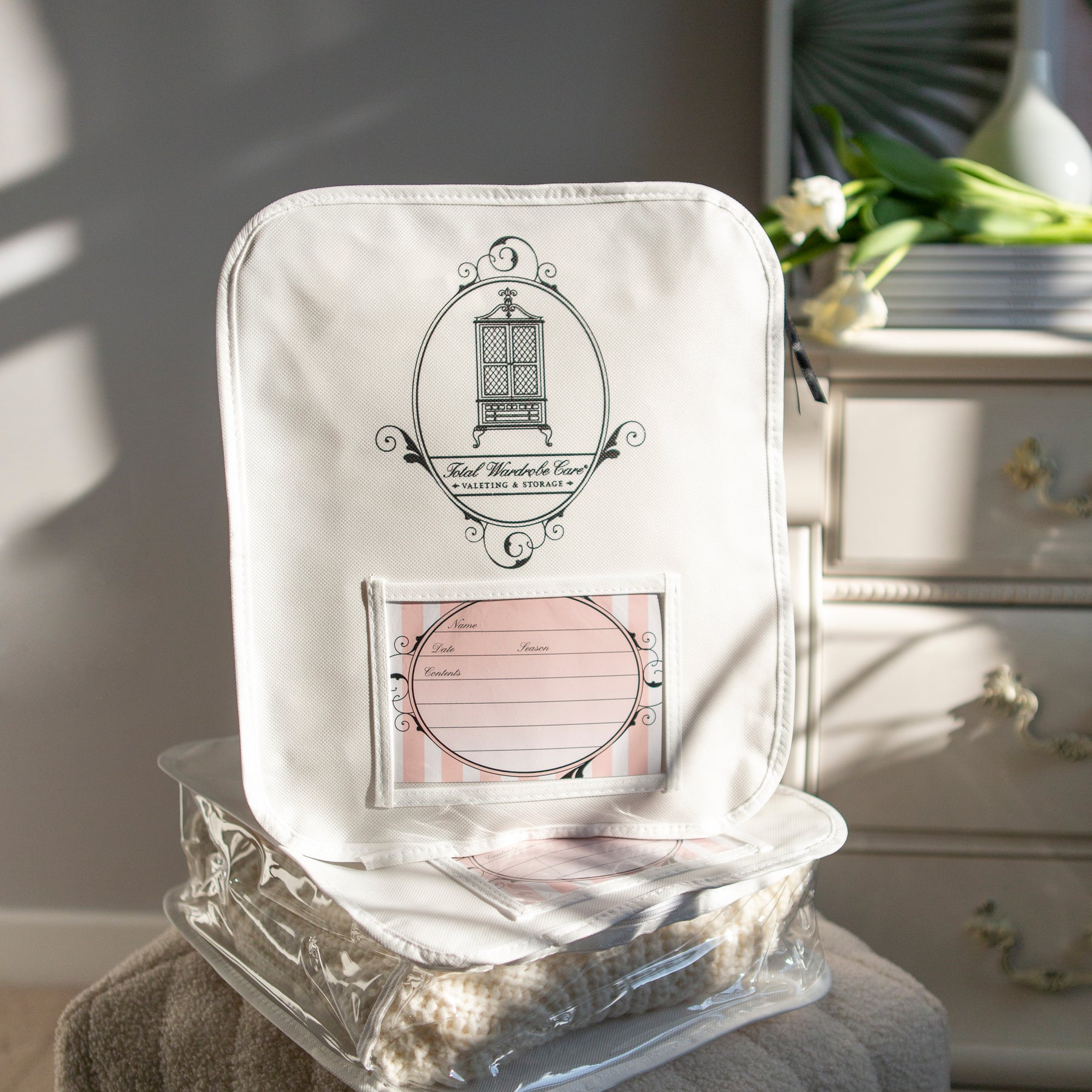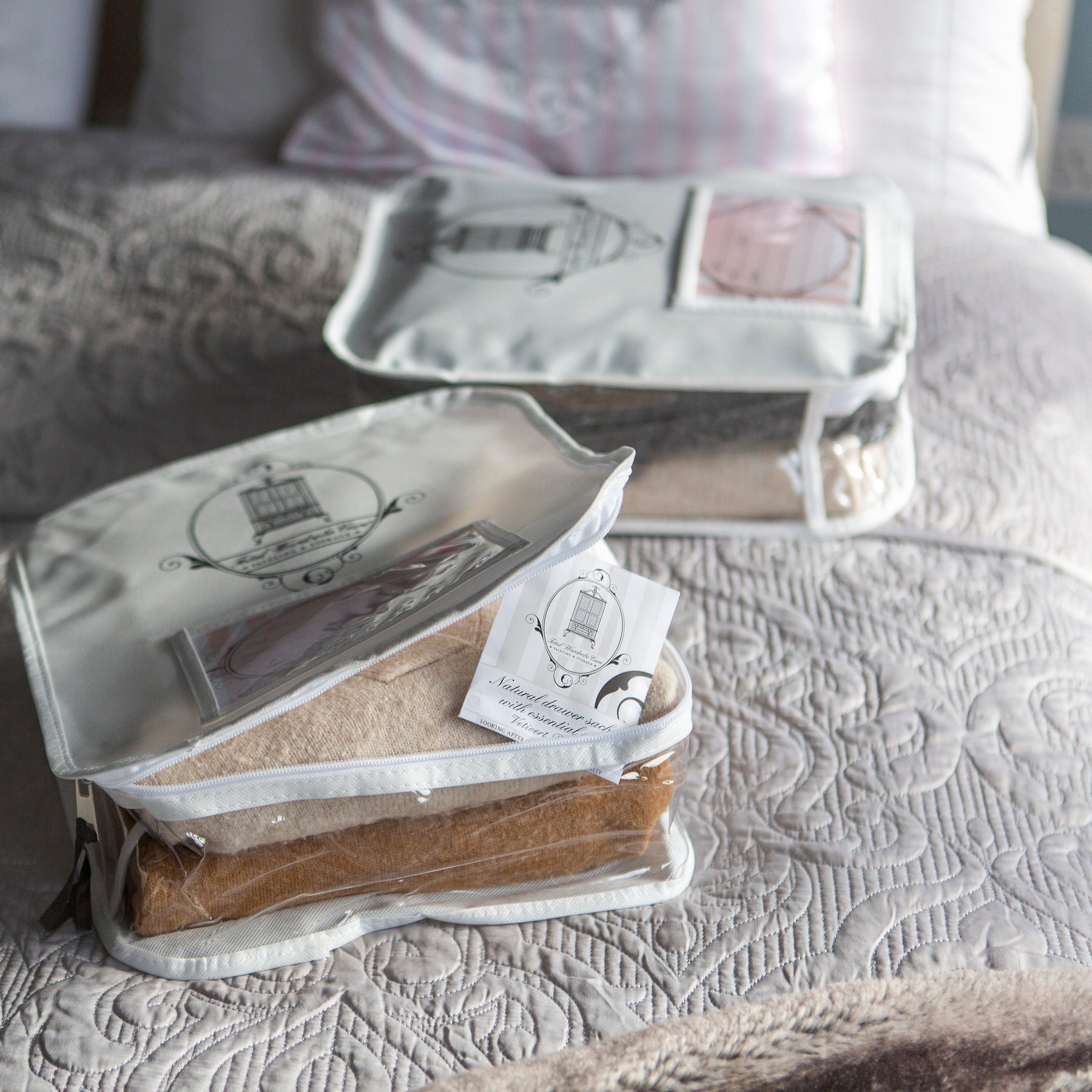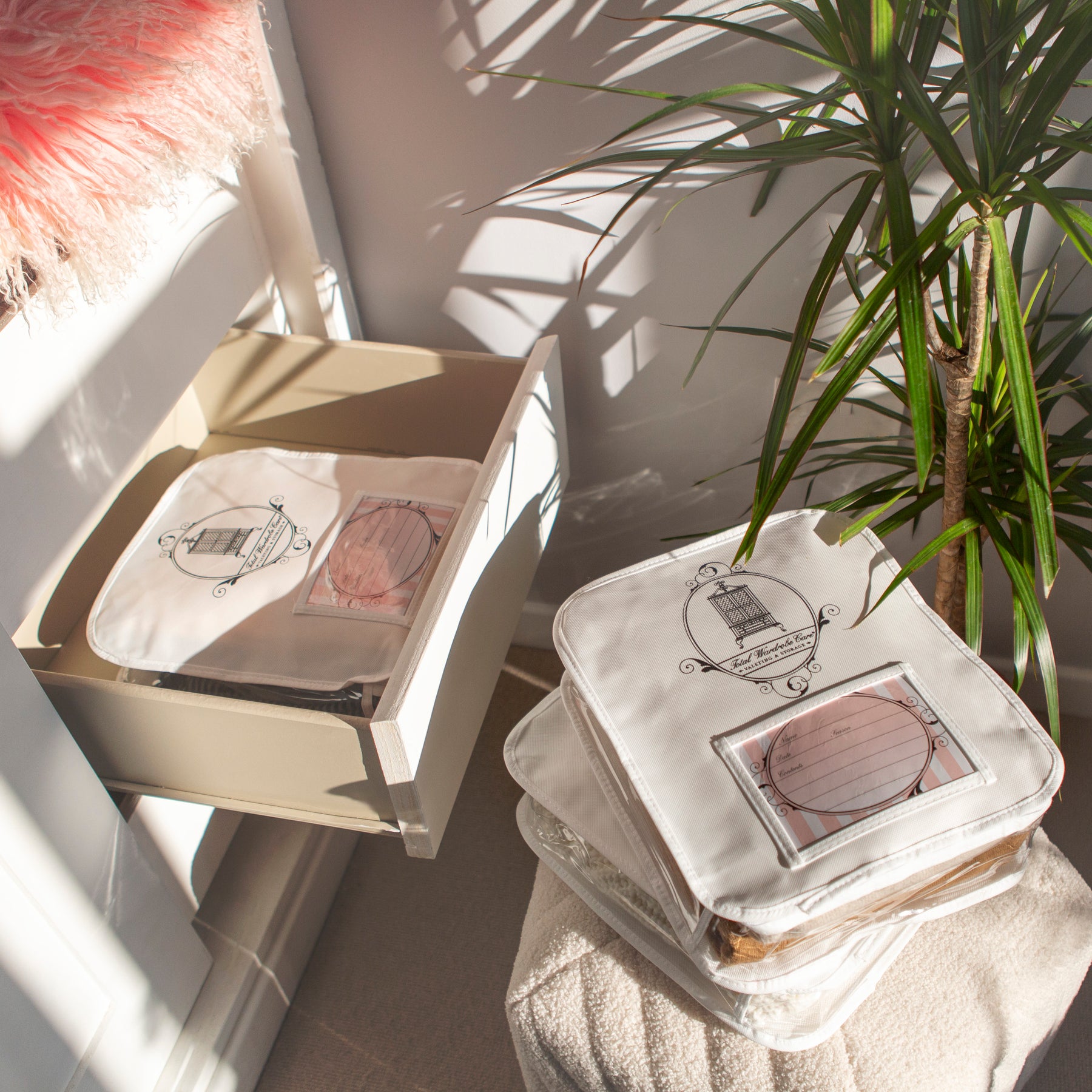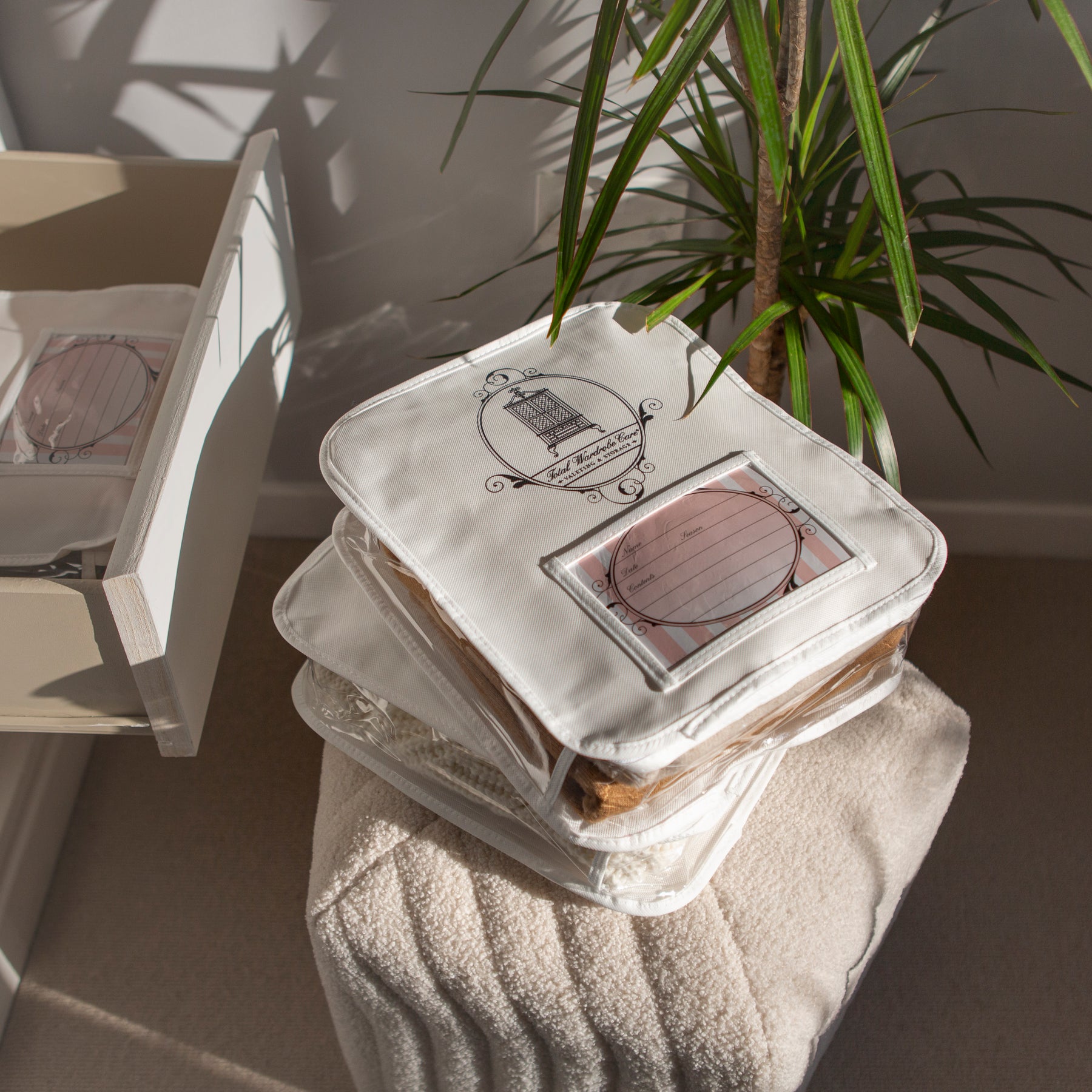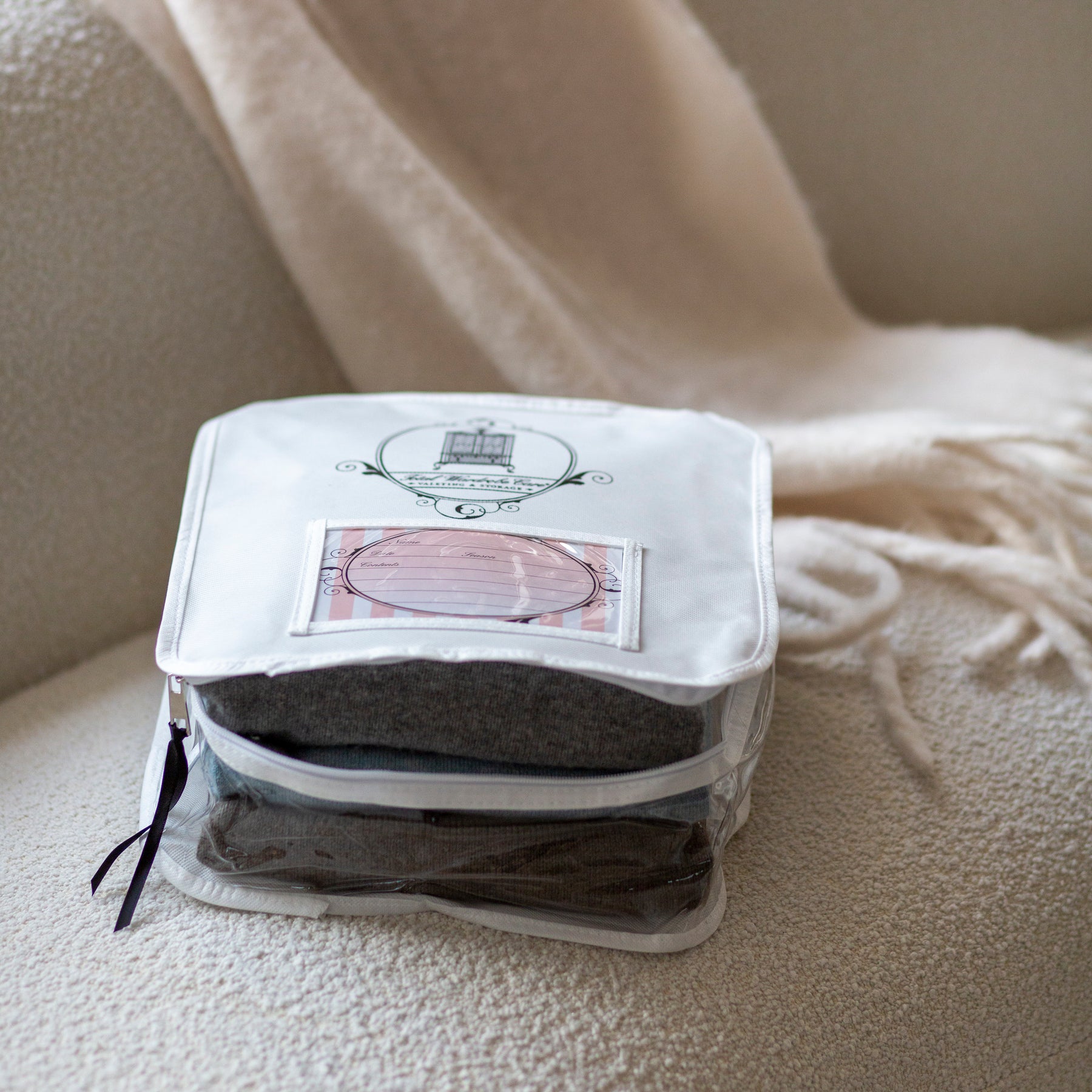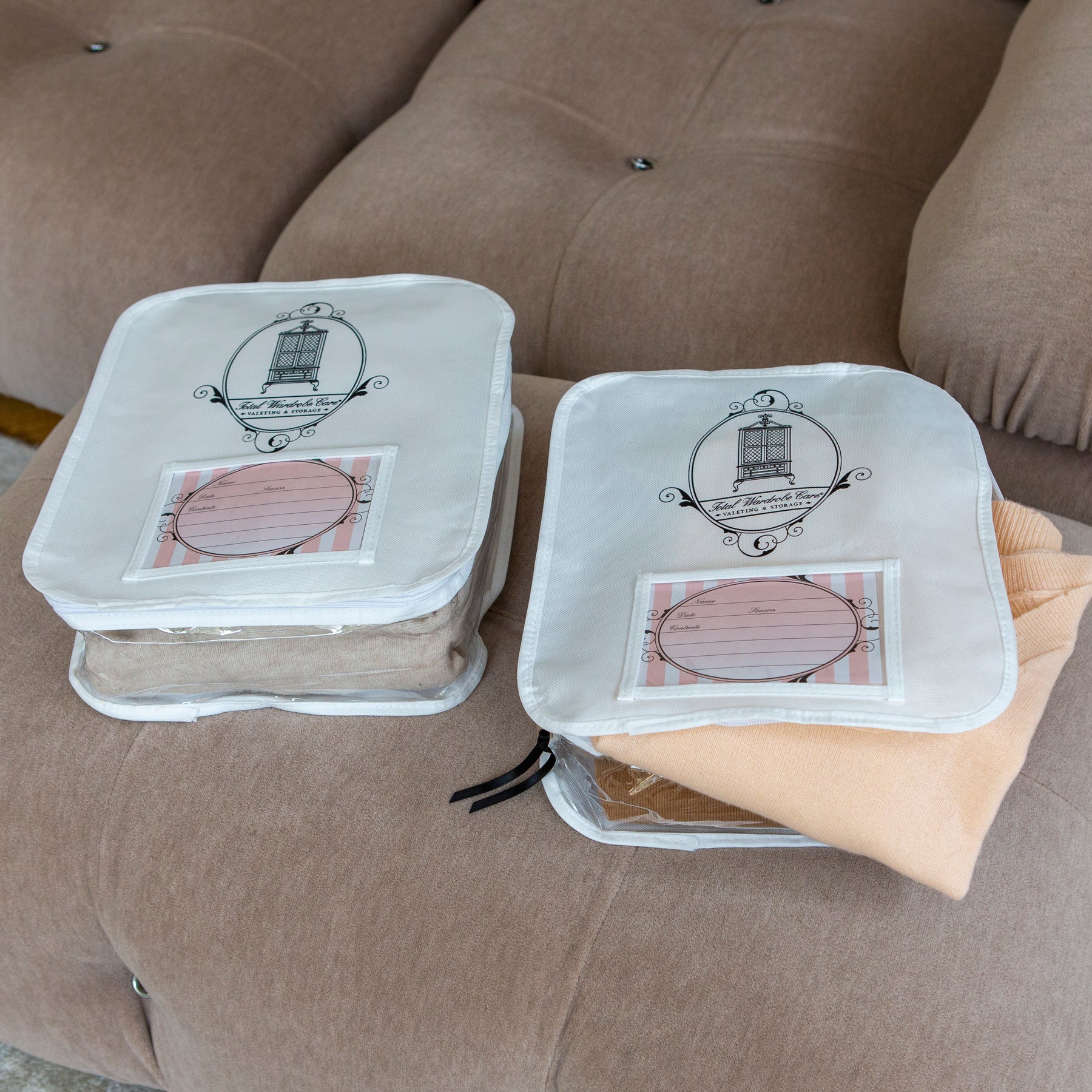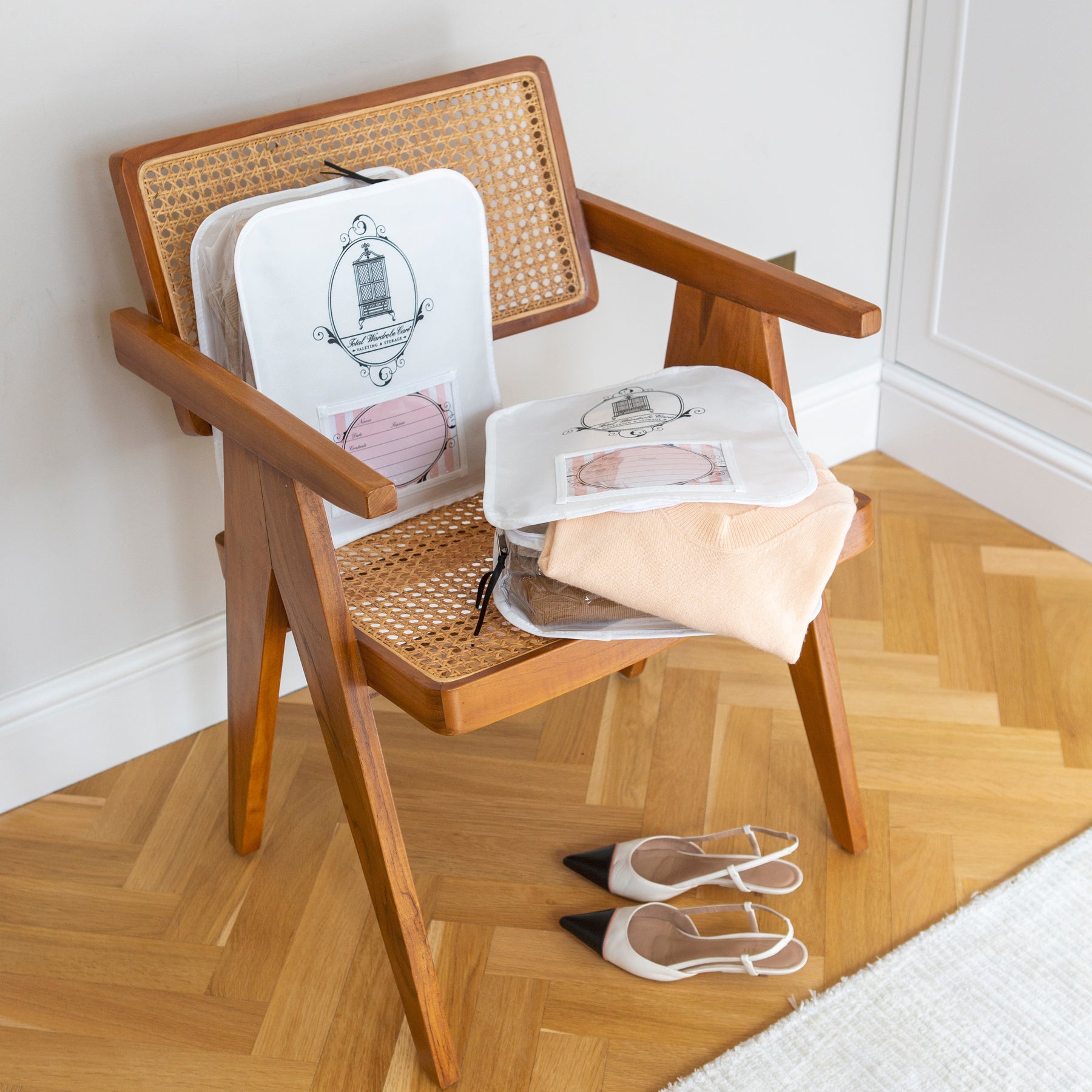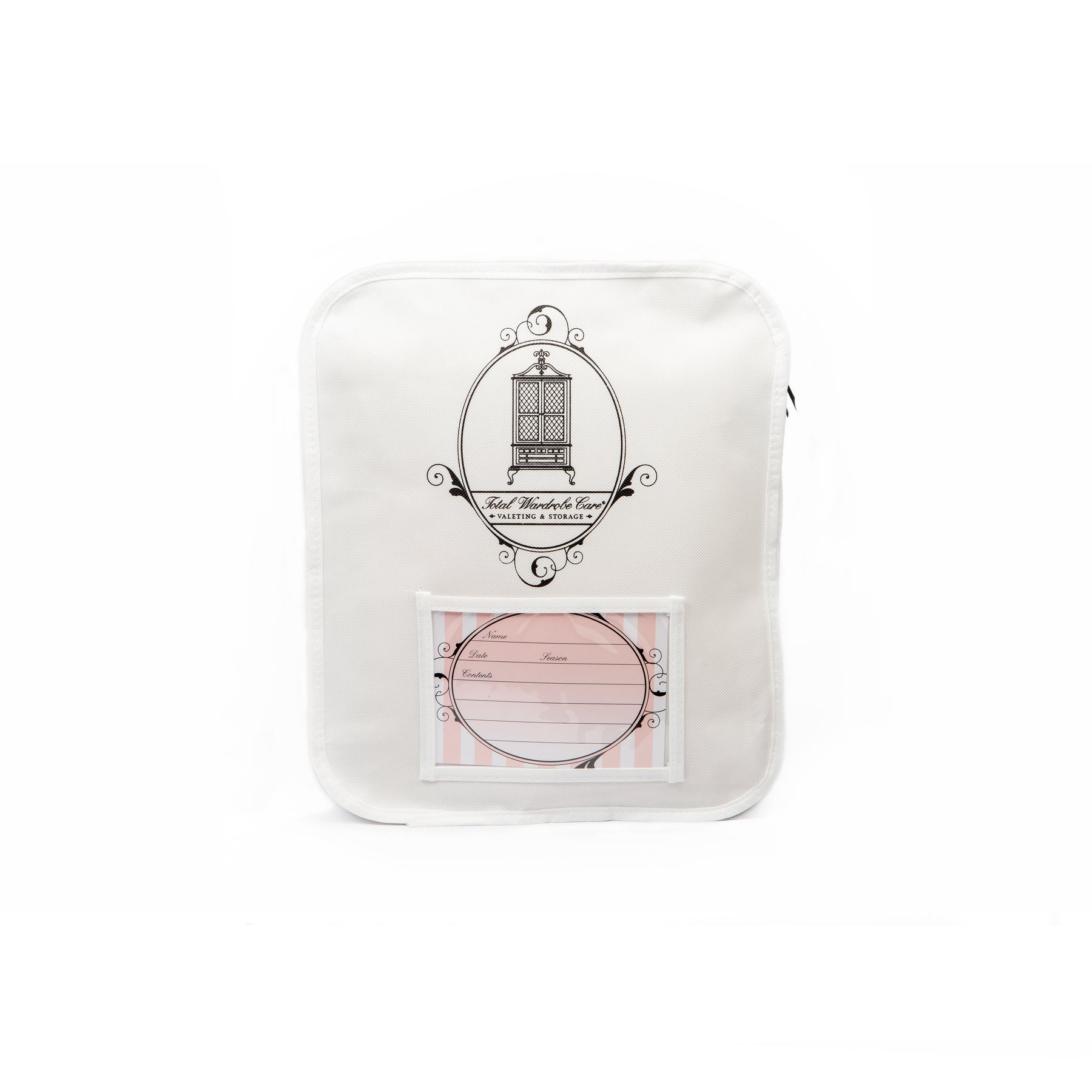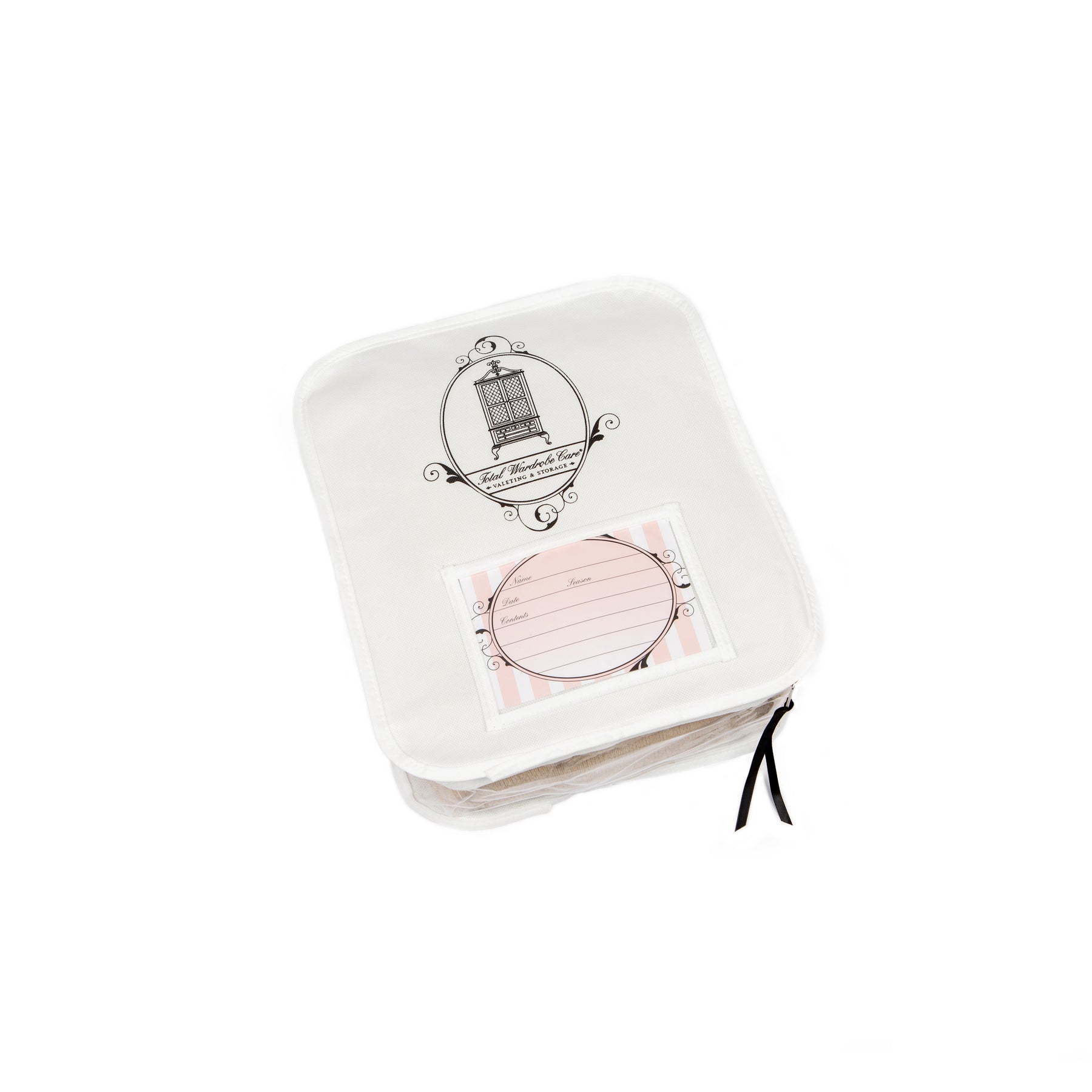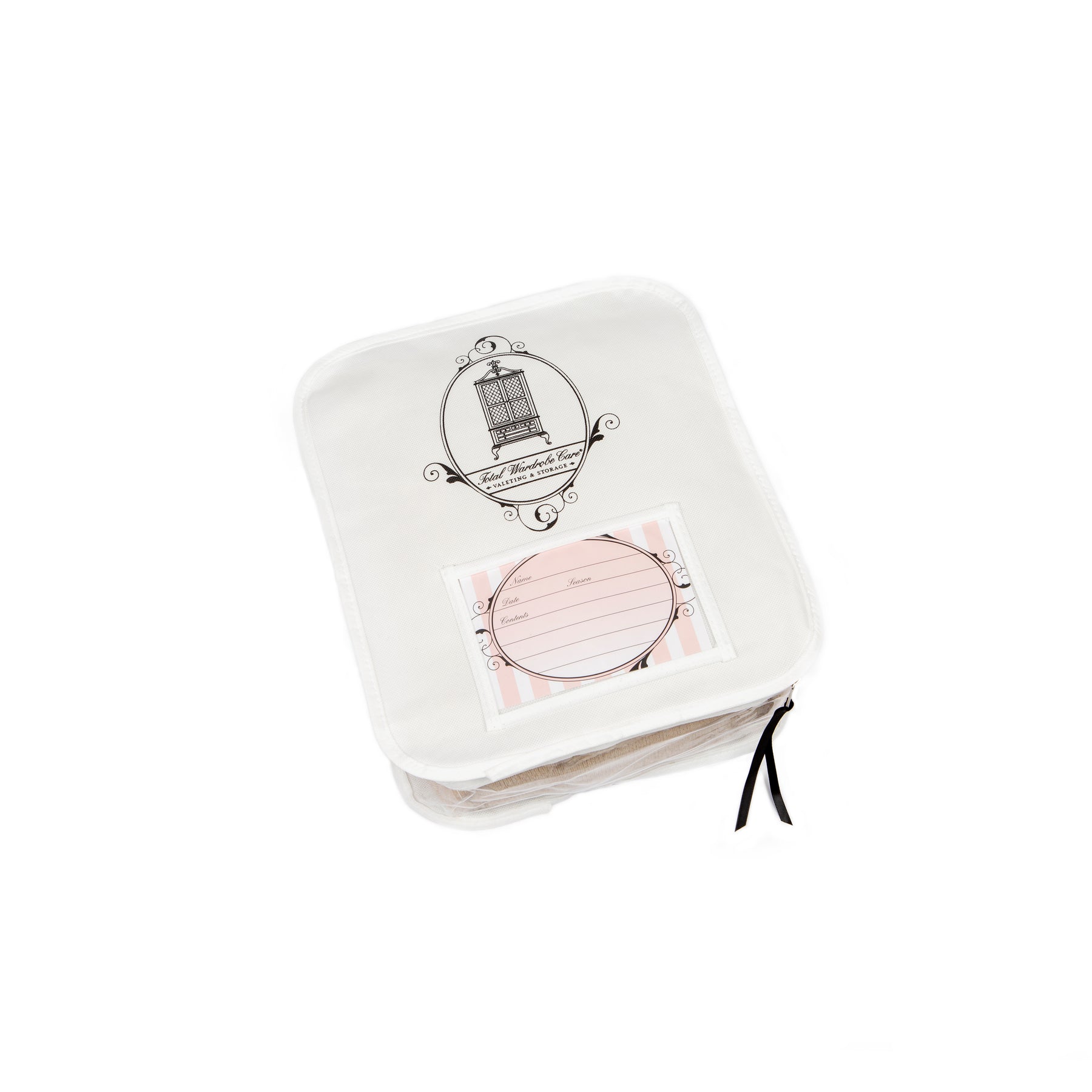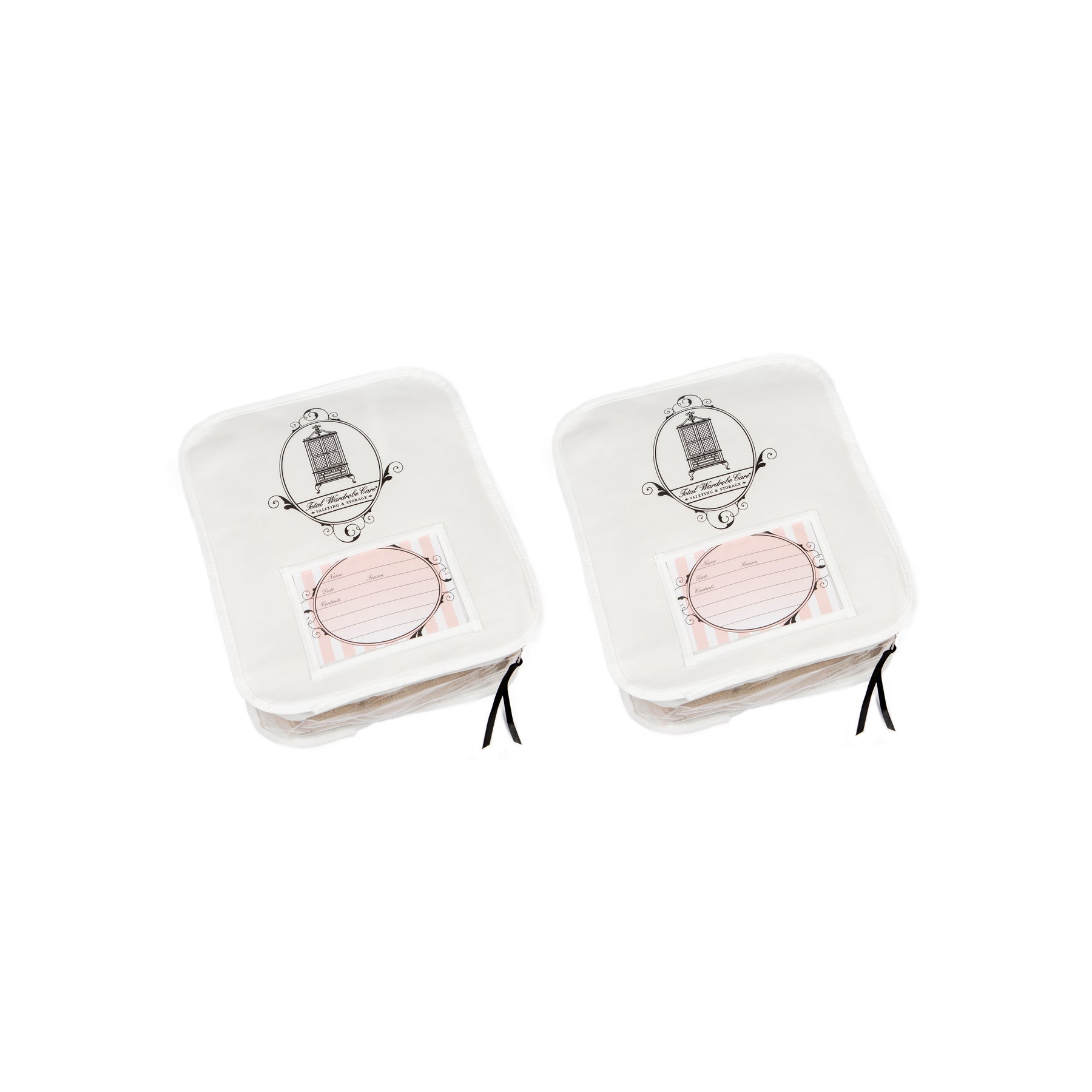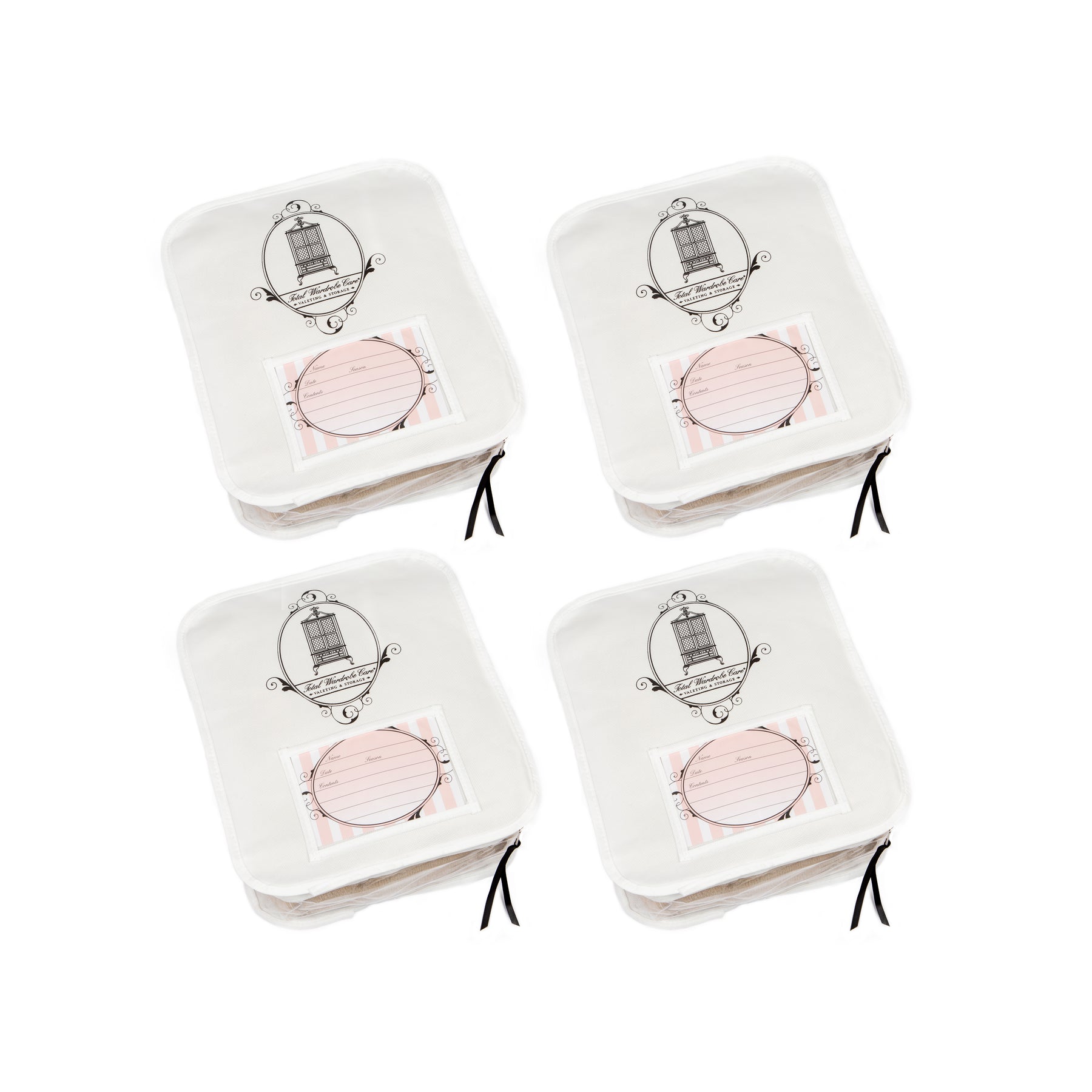 Knitwear & T-Shirt Storage Bag
Pickup available at Total Wardrobe Care
Usually ready in 24 hours
Knitwear & T-Shirt Storage Bag
1
Total Wardrobe Care
Pickup available, usually ready in 24 hours
Unit 4 Farringdon Industrial Centre, The Old Station Yard
Lower Farringdon, Hampshire GU34 3DD
United Kingdom
These elegant bags are perfect for storing your knitwear and t-shirts. Easy to stack, they keep your clothes tidily packed away in your drawers or wardrobe until you next need them.

The breathable top allows air to circulate while keeping moths and dust out so that your knitwear and t-shirts stay clean and fresh from season to season.
THE PERFECT SOLUTION
These knitwear bags are the perfect size for storing clothes. A clever zip with a ribbon pull goes around two sides making it easy to store up to 10 fine knits or up to 3 more chunky ones.
HOW TO USE
Using our Folding Palette you can fold items perfectly before storing in the bag. As you pack away your clothes, make a note of the contents on the Storage Description Card stored in a clear pocket on the front of the bag. When you need to find an item you can double-check the card or look through the clear side panel to see what's inside.
THE ALL-ROUND STORAGE BAG
Our Knitwear & T-Shirt Storage Bags are really useful for a whole range of smaller pieces of out-of-season clothing and are a great way to organise your belts, bags, and accessories.
MEASUREMENTS
Each Bag: 35 x 30 x 12cm
- Moth Proof
- Durable
- Breathable
- Multipurpose
- See-through panel
- Strong zip
Your Questions
FAQs
Below you will find some common questions asked by our customers.
The size of your knitwear will determine what size storage bag you need. These breathable Knitwear & T-Shirt Storage Bags store up to 10 fine knitwear garments or 3 chunky ones. Knitwear is a delicate material which needs to be carefully folded away, make sure you use our Folding Palette to keep all your garments neat!
You should store your knitwear together where possible to avoid scratching and pilling. Storing knitwear with soft t-shirt material is the best practice, make sure not to put any harsh materials in like denim.
Storing knitwear out of season is absolutely key in protection from clothes moths. Our Knitwear & T-Shirt Storage Bag has a tidy zip which wraps around and closes tightly. With clear view from the sides, you can see exactly what is in your knitwear bag.
If you keep a few items of clothing that you don't want to wear regularly then storage bags are the best option for you. For the more delicate garments use our Acid-Free Tissue Paper between items. Our Knitwear & T-Shirt Storage Bags keep your clothes protected from moths while staying aerated.