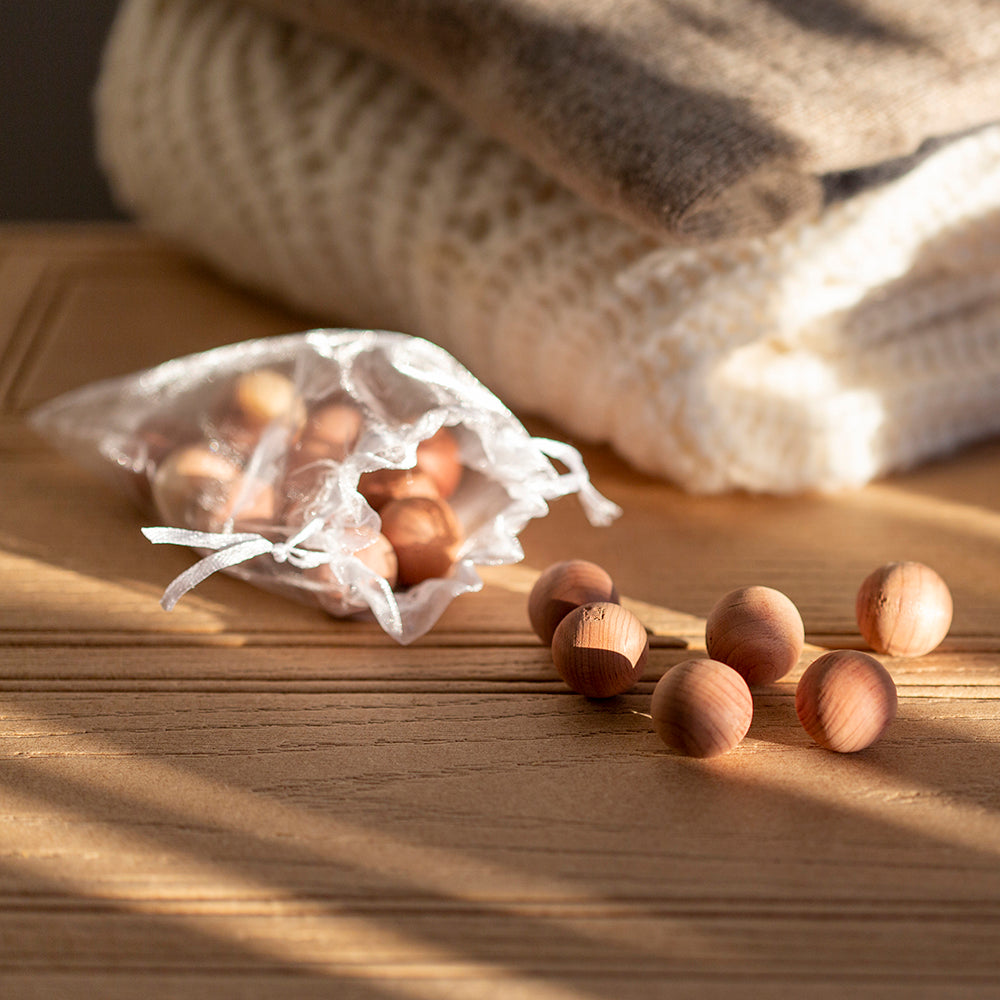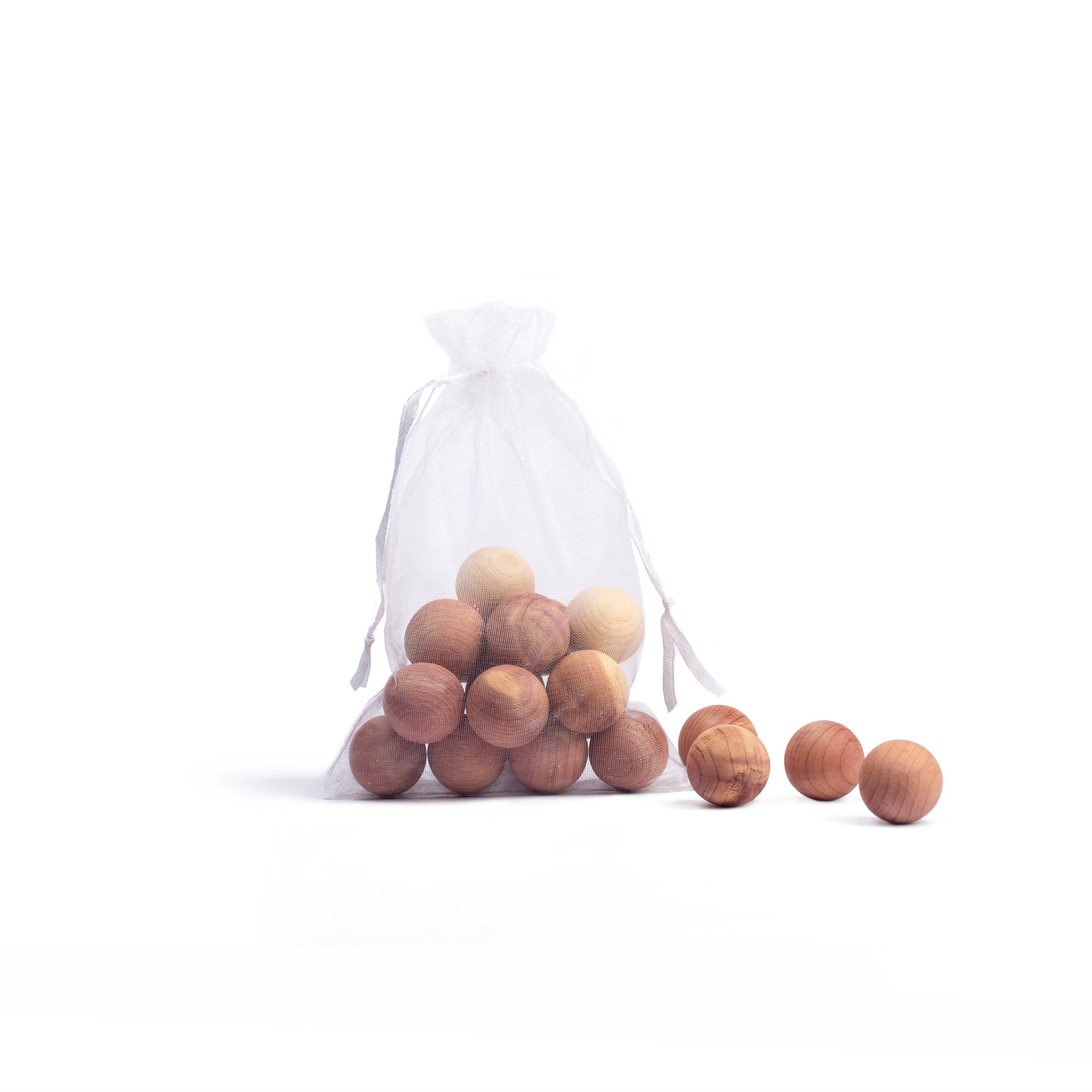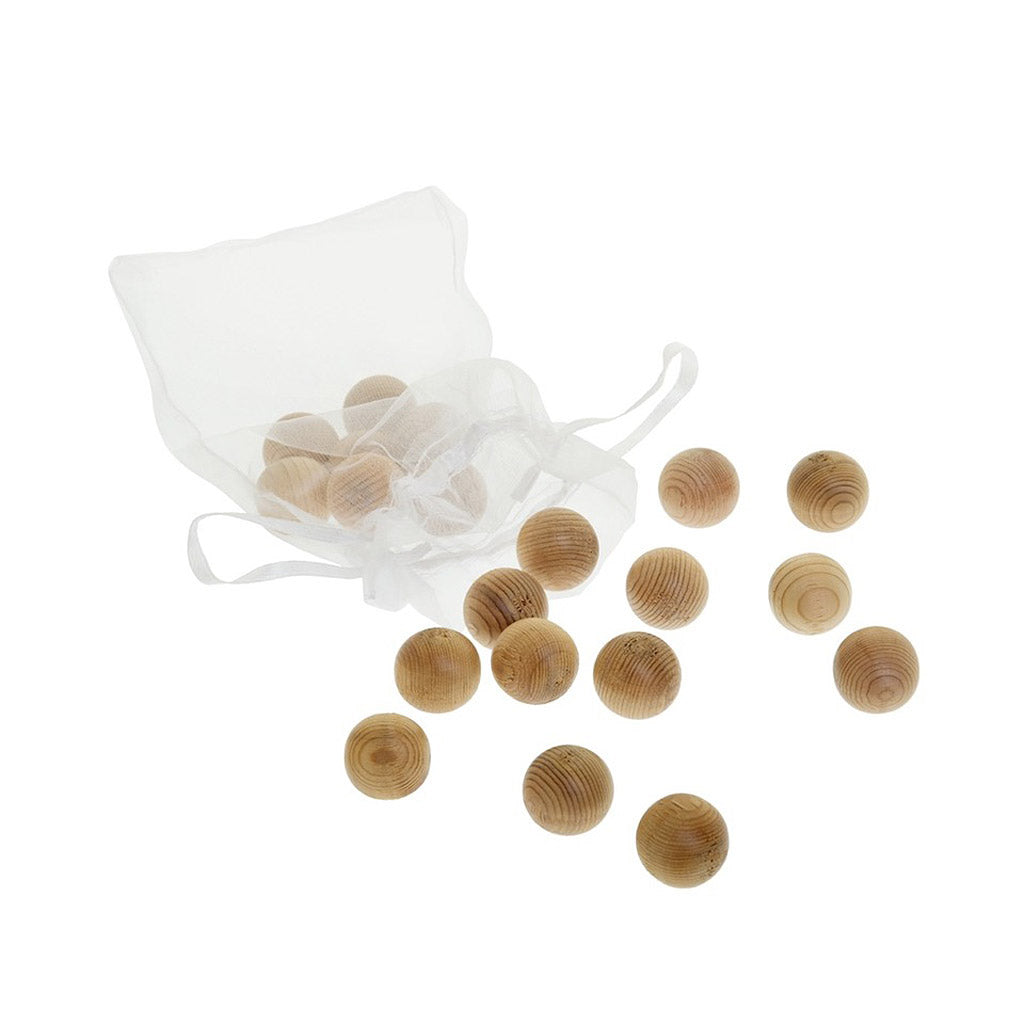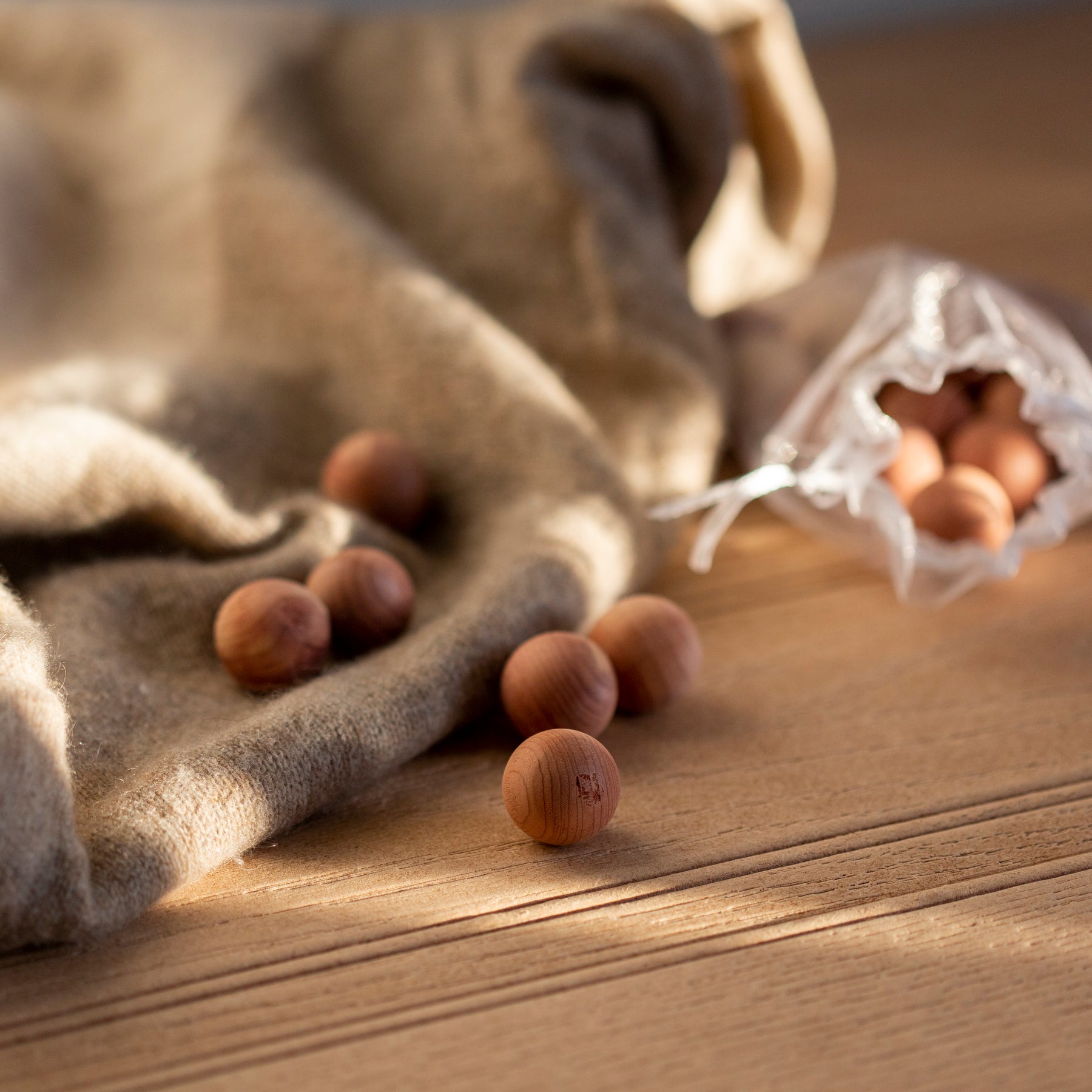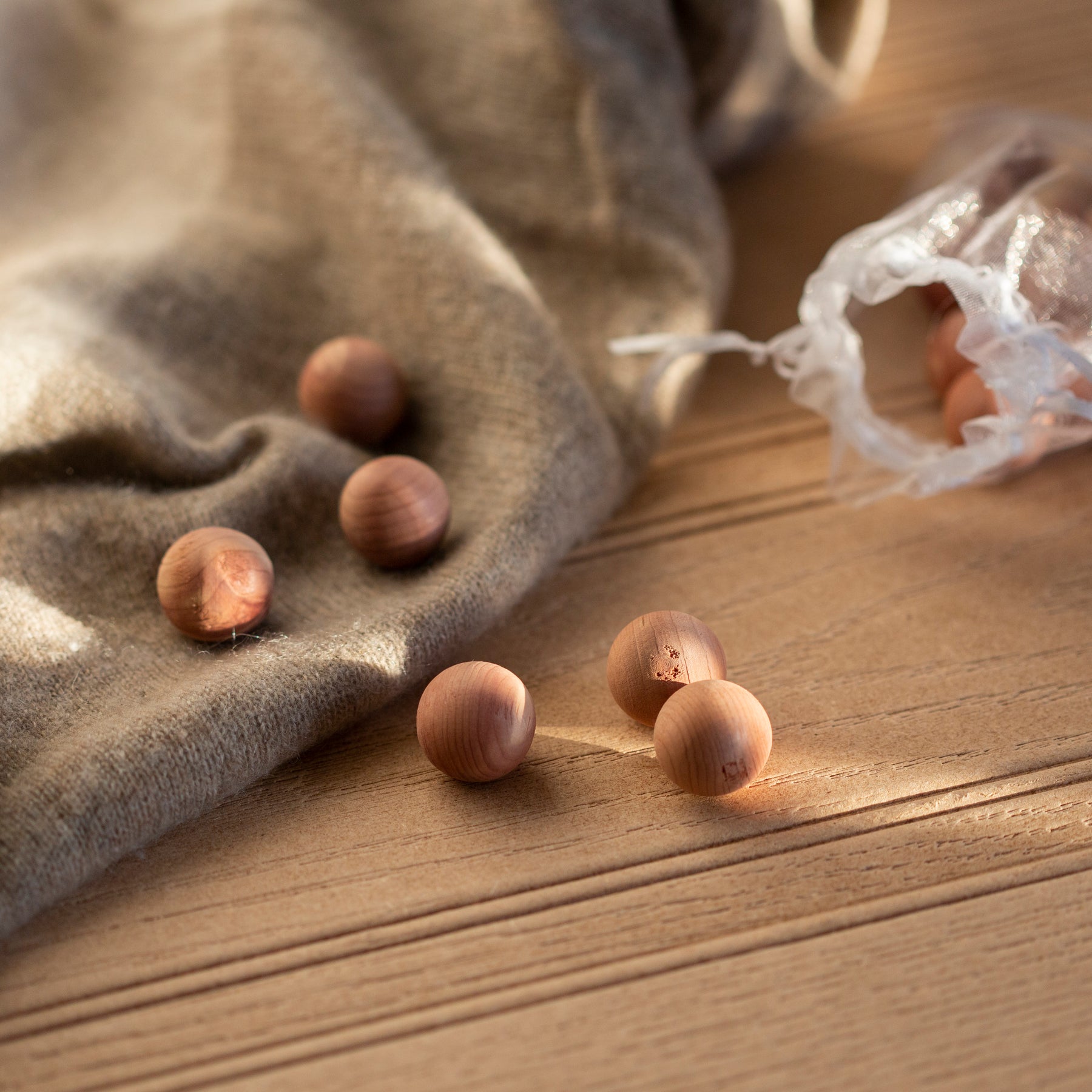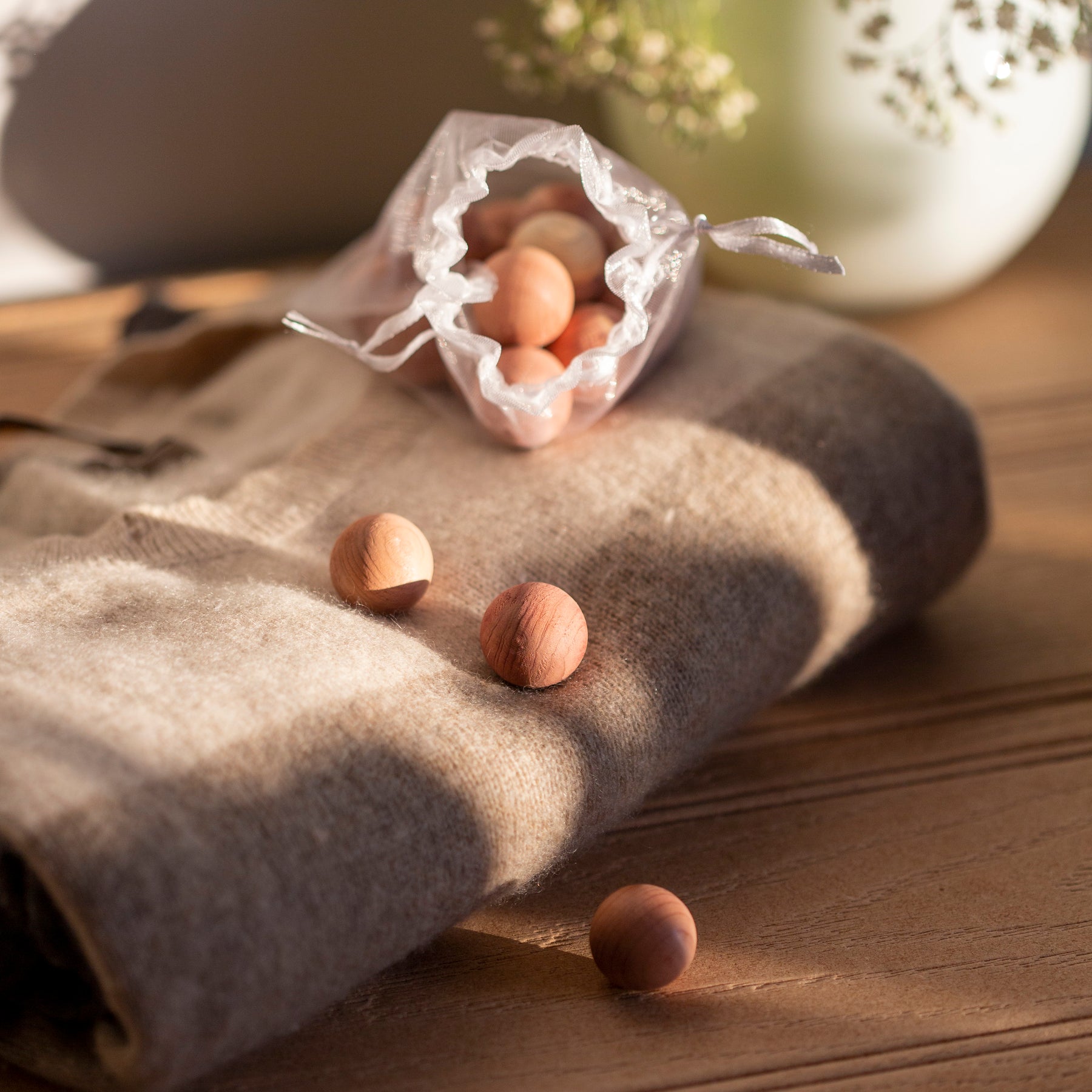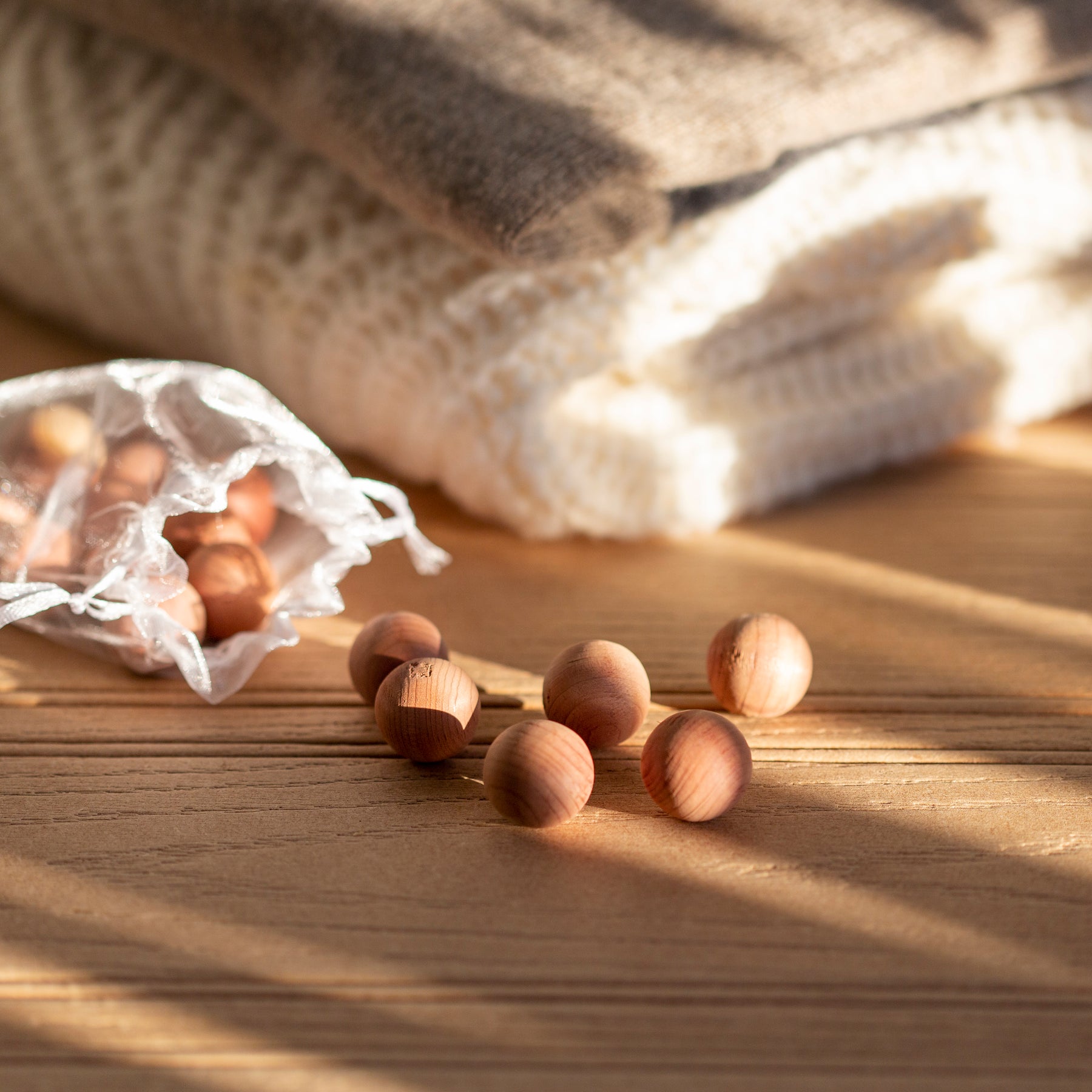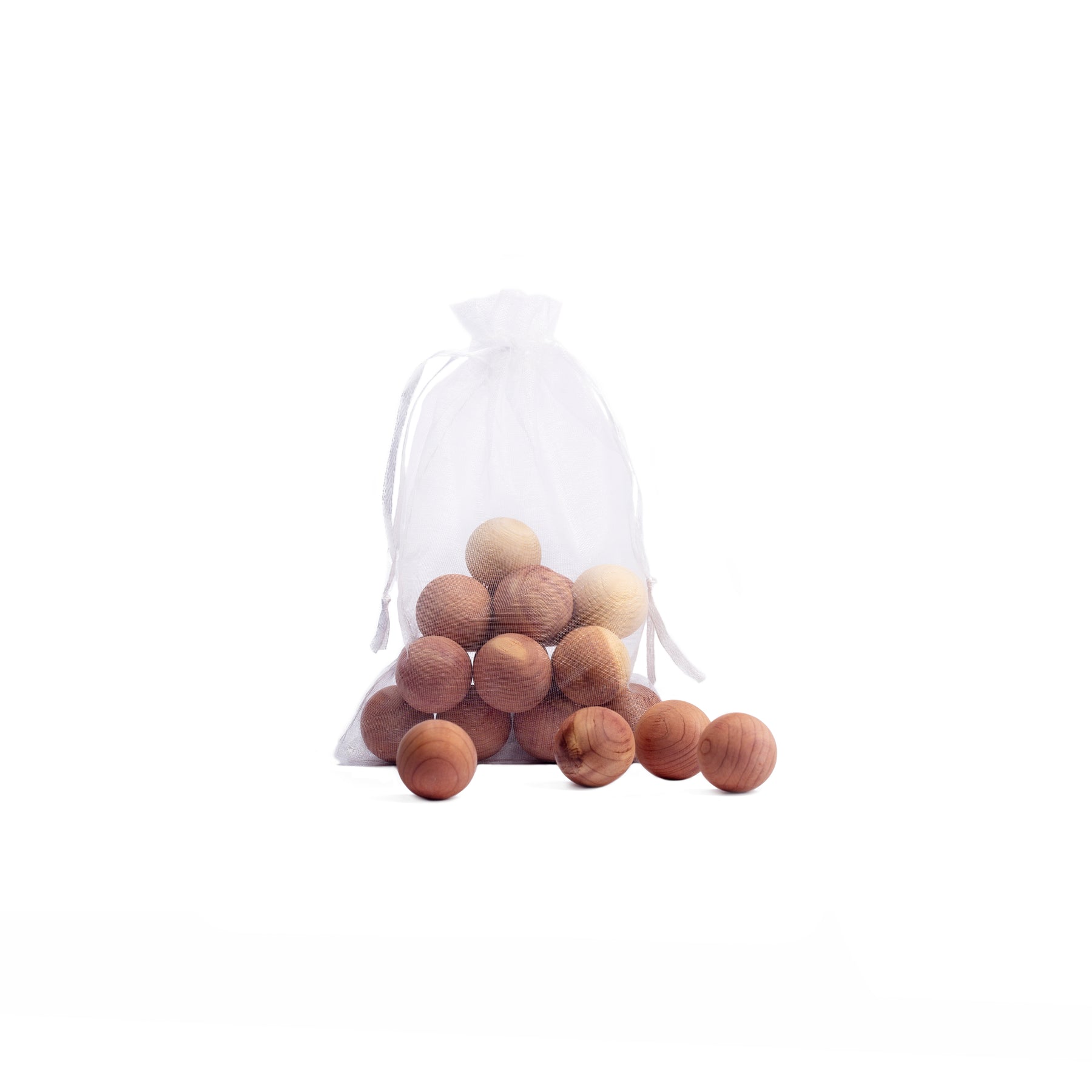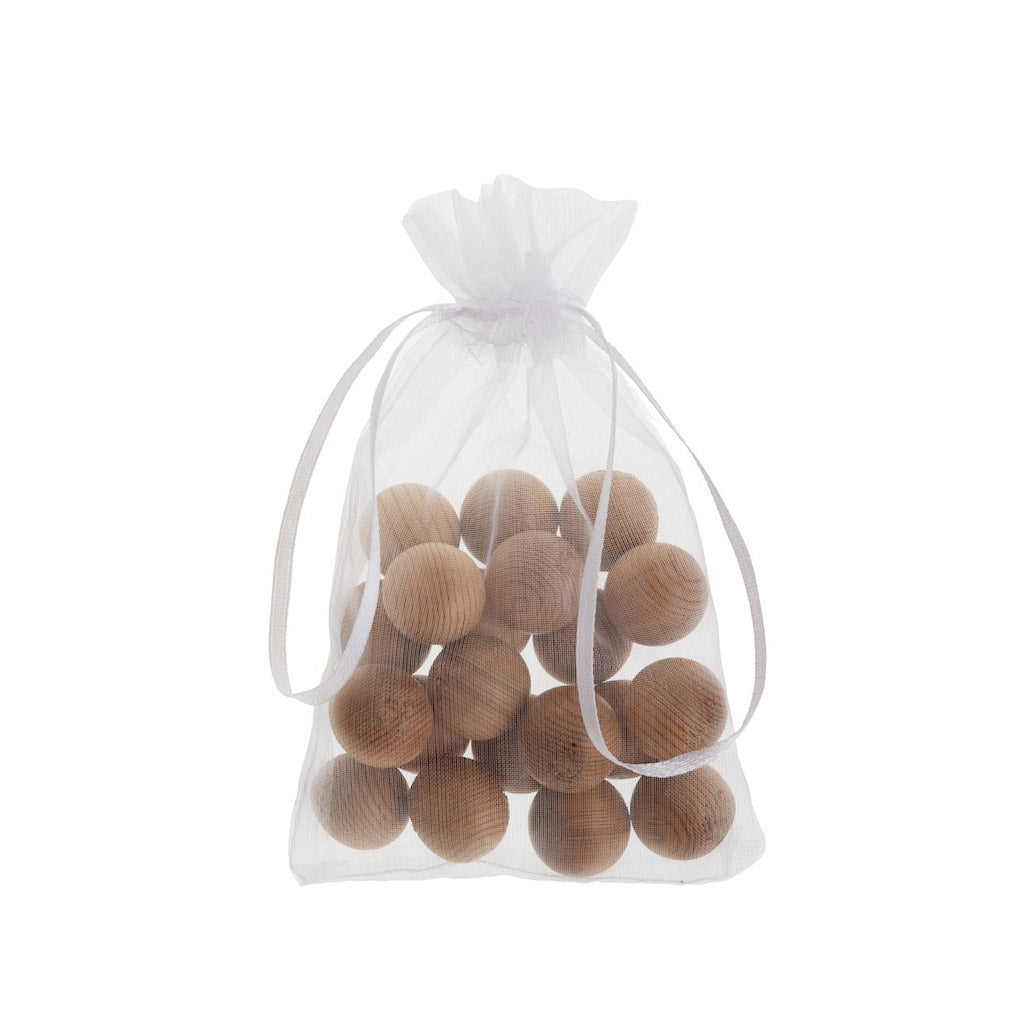 Canada Red Cedar Balls
Pickup available at Total Wardrobe Care
Usually ready in 24 hours
Total Wardrobe Care
Pickup available, usually ready in 24 hours
Unit 4 Farringdon Industrial Centre, The Old Station Yard
Lower Farringdon, Hampshire GU34 3DD
United Kingdom
Do you have clothes moths that are eating through your favourite garments? If so, we have the answer for you and it is called Cedar. At Total Wardrobe Care, we love our natural Cedar products. We are delighted with the feedback from our customers telling us about the remarkable anti-moth results they have experienced!
WHAT ARE CEDAR BALLS GOOD FOR?
Cedarwood is an amazing natural insect repellent that is perfect for preventing moths as well as providing a wonderfully uplifting, spicy, woody aroma that fills your home and wardrobe instantly.
WHY DO MOTHS NOT LIKE CEDARWOOD?
The natural oils in Cedarwood contain compounds that repel insects including clothes moths. Historically, Cedarwood chests were built and used to store valuable objects and protect out-of-season clothing and blankets. It was known that Cedarwood deterred insects and moths while keeping material items smelling fresh and fragrant.

With this in mind, it's no wonder that our moth repelling Canada Red Cedar Balls are a hit with our customers looking for the best anti-moth solution. This product is a much-loved ingredient in our Anti-Moth Range.
HOW LONG DO CEDARWOOD BALLS LAST?
Just like perfume, the moth-repellent oils fade and become less potent over time. Cedar balls last for 6 months so to maintain their effectiveness, simply refresh them with our Natural Cedar Blend Refresher Spray. Between refreshes, you can also renew the natural aroma of your Cedar Balls by sanding lightly with sandpaper.
HOW TO USE
Our Canada Red Cedar Moth-Repellent Balls are perfect to place in drawers amongst your clothing, to hang in your coat cupboard, or to put in your coat pockets. The aroma of the Cedarwood has natural moth-repellent properties while making your drawers, wardrobe, and clothing smell forest fresh. We are passionate about producing high-quality, risk-free anti-moth products for your home.
Cedar Balls are a completely natural and safe alternative to using Moth Balls. Moth Balls are known to contain toxic chemicals which can be harmful to humans and pets, you can read more about this in our blog, What is in Moth Balls?
Beautifully packaged in a transparent drawstring bag, our Cedar Balls come in a pack of 20. These perfect packages of fragrance heaven are great to give to someone special as a small gesture or stocking filler.

Our Cedar Balls can be used alongside our other Anti-Moth Products as part of an effective anti-moth solution. Need more information about moth prevention? For more tips on maintaining a moth-free wardrobe please visit our Experts' Hints & Tips Page.

MEASUREMENTS
Bag: 12cm x 9cm (20 Cedar Balls per bag)
- No artificial fragrance, colours or parabens
- 100% Aromatic Cedarwood
- 20 Cedar Balls per bag
- Natural Moth Repellant
- Multipurpose
- Fresh & Fragrant

Your Questions
FAQs
Below you will find some common questions asked by our customers.
Canadia Red Cedar is a popular choice of timber for many different functions. They make great Cedar Balls as the scent is a natural moth repellent! The natural oil in the wood are amongst the best natural moth repellents.
To keep your Cedar Balls fresh you need to spray them with a Refresher Spray. This will maintain that woody, earthy smell in your wardrobe & keep moths away all year round.
Cedar Balls are one of the best ways to repel moths. They are easy to set up in your wardrobe space, inside coat pockets and in other places. They aren't visible in their optimal positions so they are a discreet way to deter moths.
The Cedar Balls scent will fade over time which is why it's best to purchase it with a Refresher Spray. This product also make a great gift that will last for a long time! You can purchase more Refresher Spray when needed.