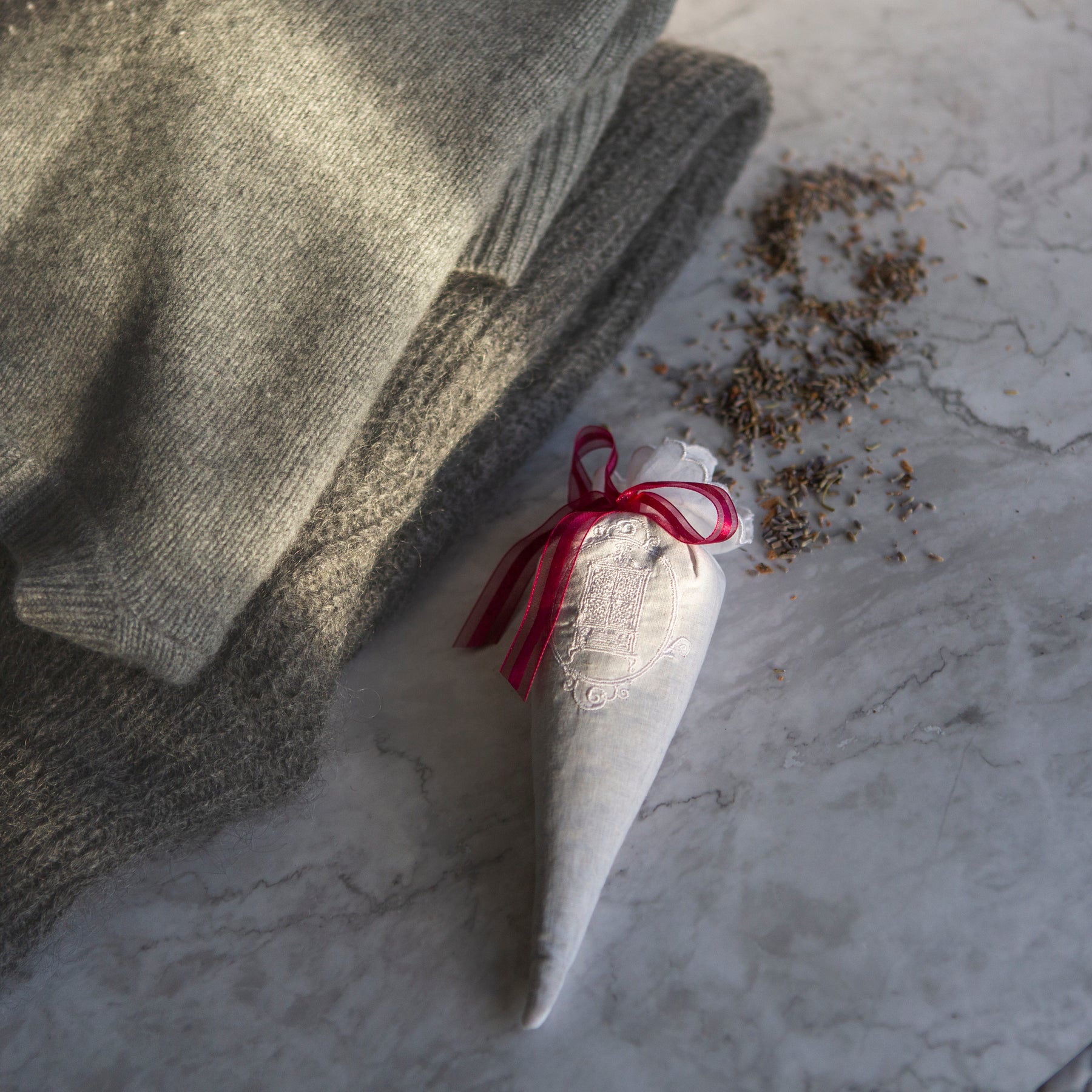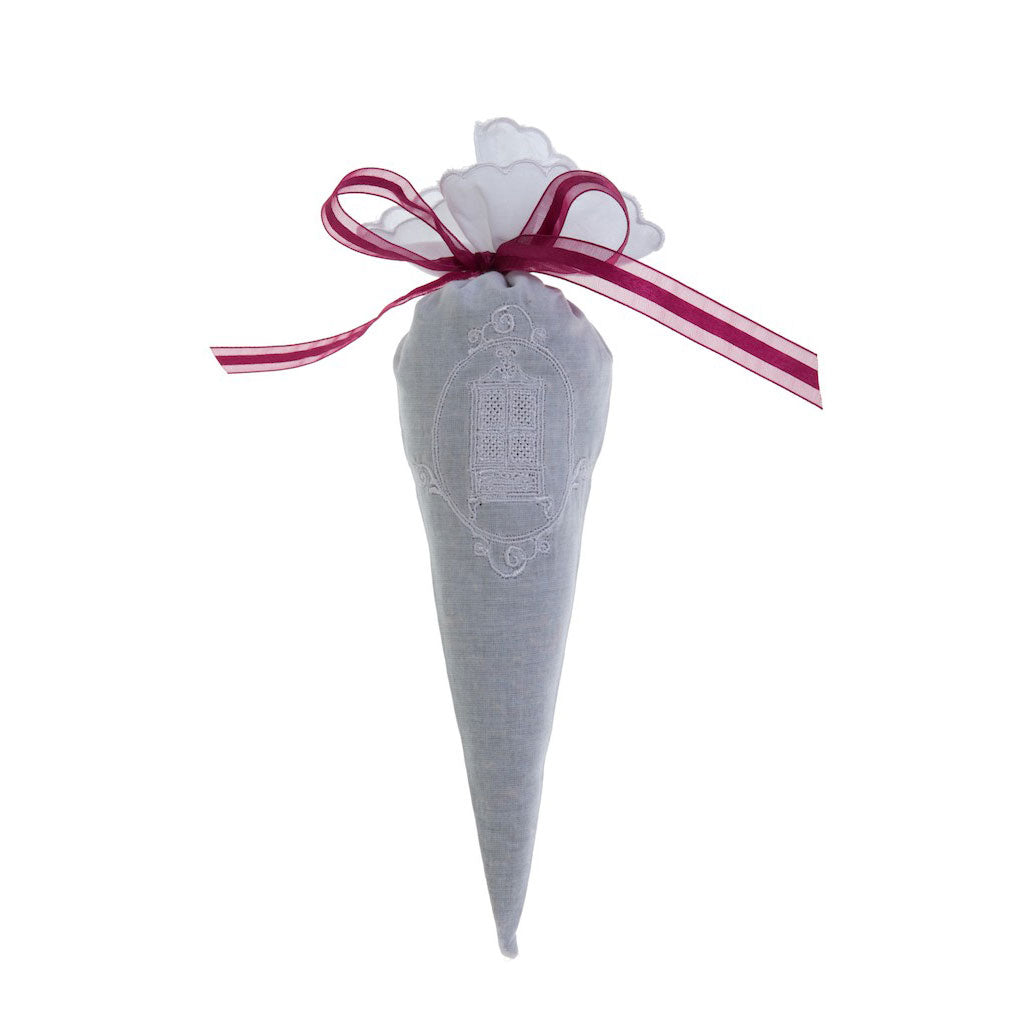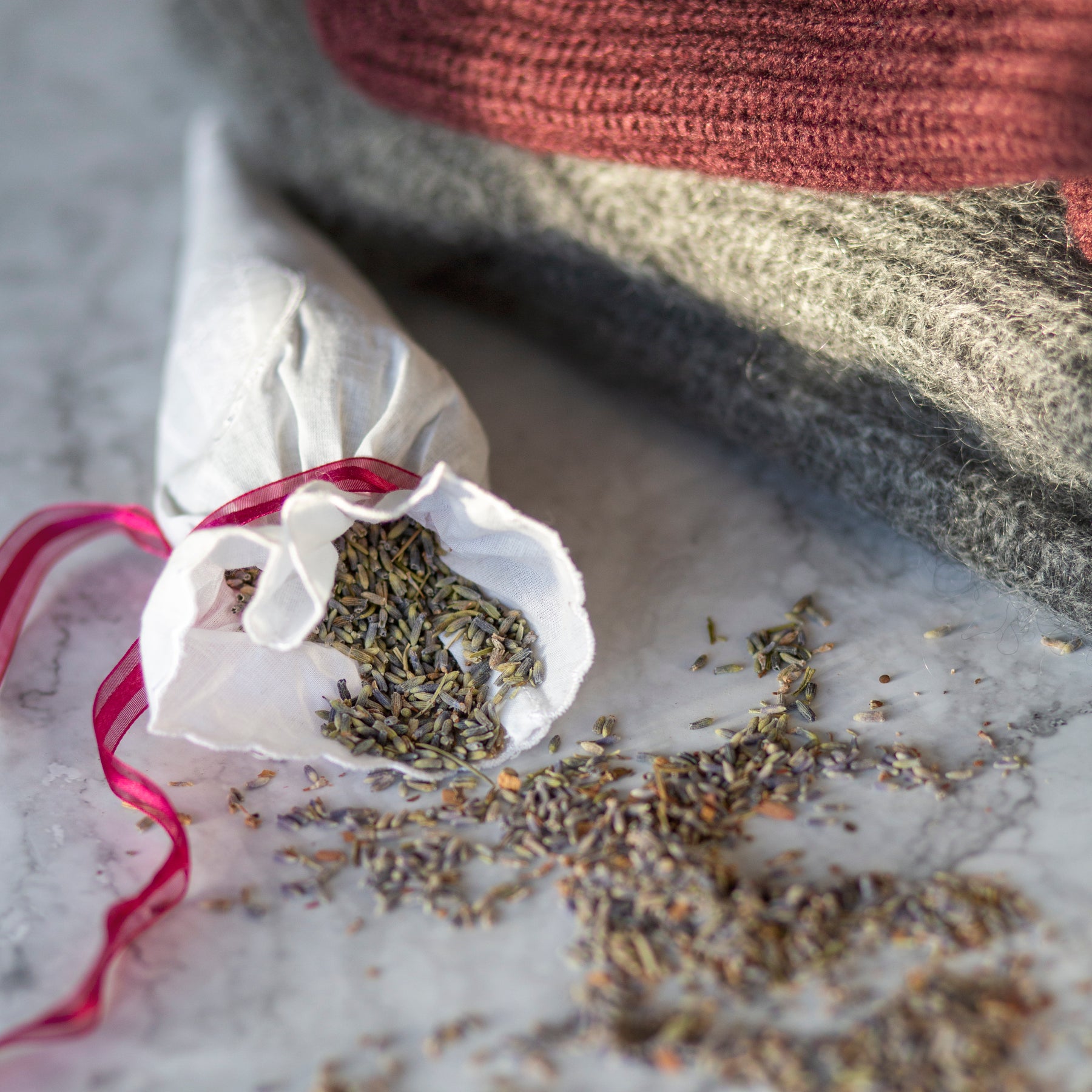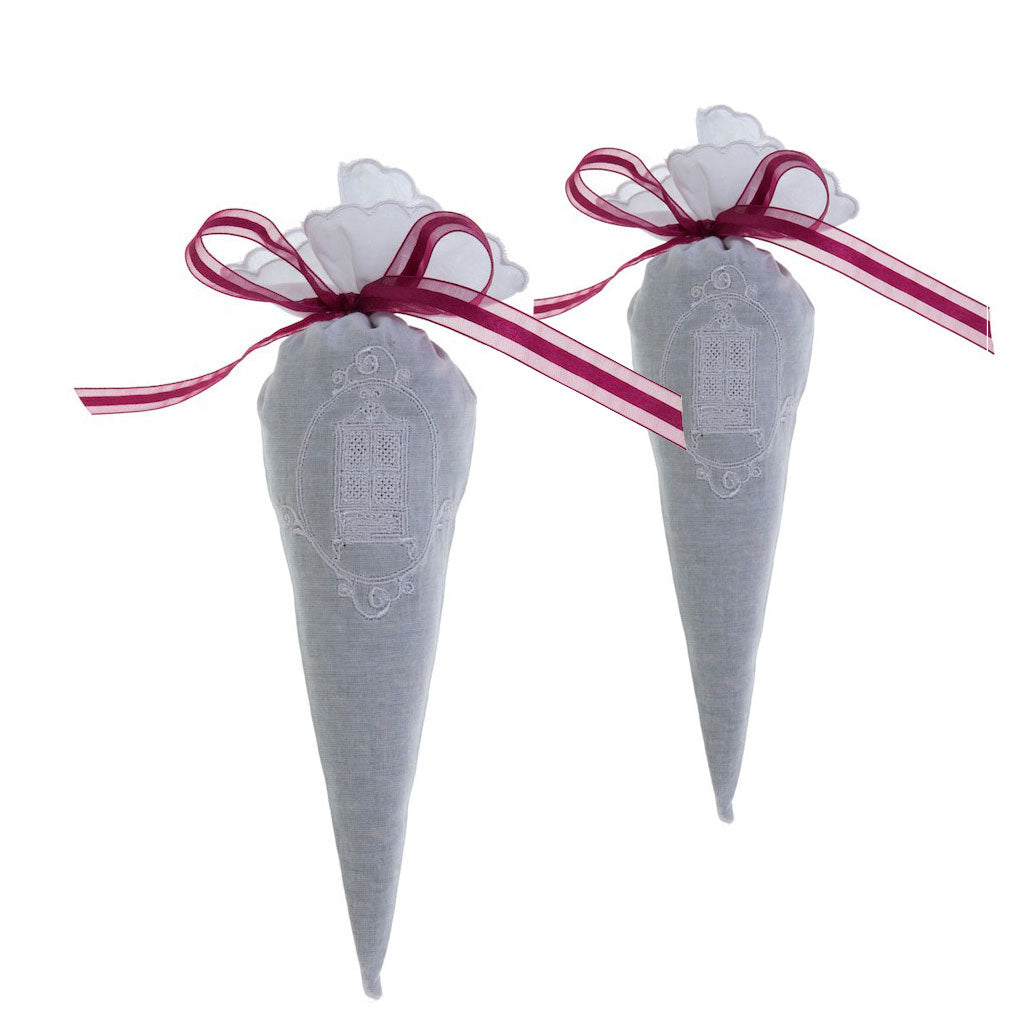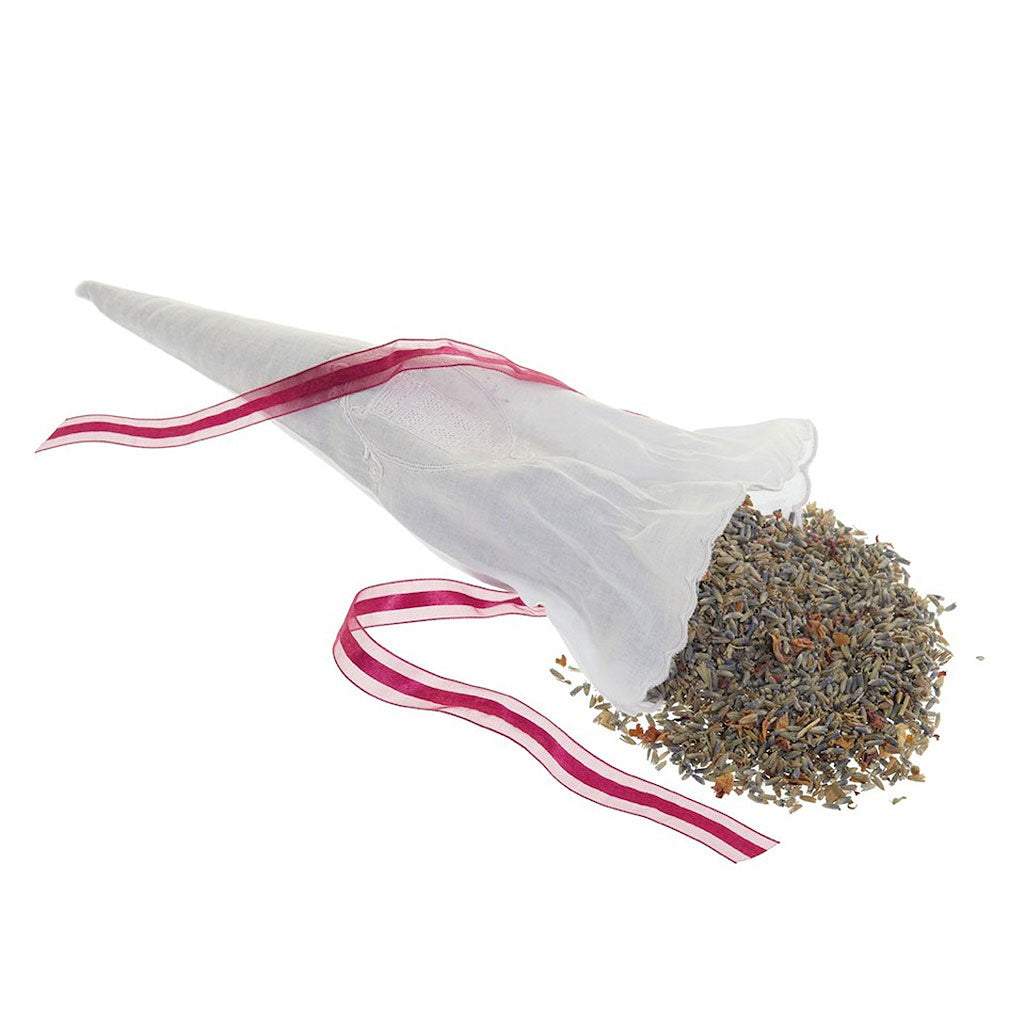 Pot Pourri Cone
Pickup available at Total Wardrobe Care
Usually ready in 24 hours
Total Wardrobe Care
Pickup available, usually ready in 24 hours
Unit 4 Farringdon Industrial Centre, The Old Station Yard
Lower Farringdon, Hampshire GU34 3DD
United Kingdom
Is your knitwear drawer in need of a fragrant refresh? If so, we have the solution for you! The moth-repellent Pot Pourri cone is Total Wardrobe Care's take on a true classic wardrobe essential. Handmade in the New Forest, England, our handcrafted Pot Pourri Cones are truly one of a kind and a must-have accessory.

The Pot Pourri Cone is made from 100% washable cotton filled with our special ingredients. The embroidered cotton cone is completed with a beautiful burgundy ribbon; this is the perfect gift for someone special or a great treat for yourself. Specifically designed to fit neatly between folded sweaters in drawers or on shelves, it will keep your knits fragranced and moth-free.
NOT YOUR EVERYDAY BLEND
This Pot Pourri Cone is not your everyday blend. It contains a mixture of dried and naturally fragrant herbs mixed with our 8 signature essential oils. Our special blend of ingredients contains May Chang, Lavender, Cedarwood, Patchouli, Laurel, Rosemary, Thyme & Clove Bud. Perfectly mixed together, the herbs and oils are used within the cone to provide a gentle natural scent inside your wardrobes, drawers, and around the rooms of your home. We blend in small batches to ensure scent and composition stay true. With care, our Pot Pourri will last for years.
THE PERFECT SQUEEZE
Perfect for everyday use as well as out-of-season storage. A top tip to get the best use out of our Pot Pourri is to squeeze the cone every once in a while, to release the oils. This will give the product a fresh new burst of smell. You can refresh the scent of the Pot Pourri with our Natural Anti-Moth Essential Oil; simply undo the ribbon and carefully sprinkle a few drops of oil directly onto the Pot Pourri, mix well, and re-secure with the ribbon. Make sure this is done at the change of each season.

Our Pot Pourri Cone can be used in conjunction with our other products as part of your wardrobe's Anti-Moth Treatment. Discover more about the Moth Lifecycle or visit our Experts' Hints & Tips page to learn more about moth prevention before they strike and how best to deal with a moth infestation.
MEASUREMENTS

Each Cone: 25 x 8cm
- HANDMADE in the New Forest, England
- No artificial fragrance, colours or parabens have been used
- ESSENTIAL OIL BLEND: May Chang, Lavender, Cedarwood, Patchouli, Laurel, Rosemary, Thyme & Clove Bud
- 100% washable cotton
- Repels moths
Your Questions
FAQs
Below you will find some common questions asked by our customers.
Pot pourri has always been famed for it's freshening capabilities. Through history they have been used to combat stale air in winter rooms. They are the perfect tool to add freshness to your space and we have added our signature May Chang fragrance to make them an ideal deterrant for clothes moths.
In drawers, on wardrobe shelves or storage boxes. You can even tie them to door handles or bed headboards. Our pot pourri cones can go
wherever you need them, but are very effective snuggled with your cashmere, to protect it from clothes moths.
No! Pot pourri has been a staple of household maintenance for many years. You can place your pot pourri in discreet locations to spread a naturally fresh fragrance exactly where you want it and protect your home from clothes moths.
Yes, pot pourri can be placed in storage boxes or cupboards to keep clothes smelling fresh and protected from moths. Just make sure to take your storage boxes out and squeeze your cones to re-release those amazing essential oils.