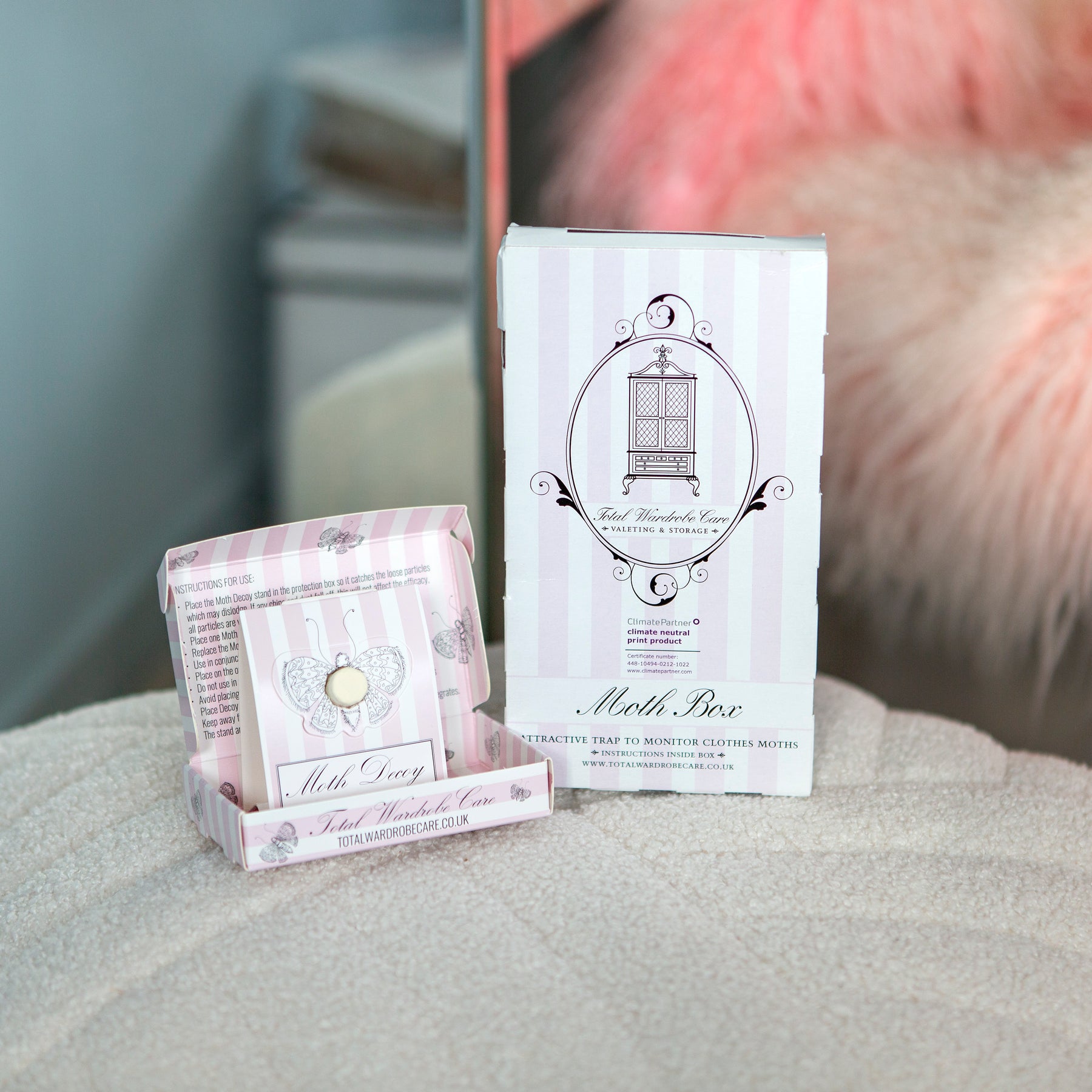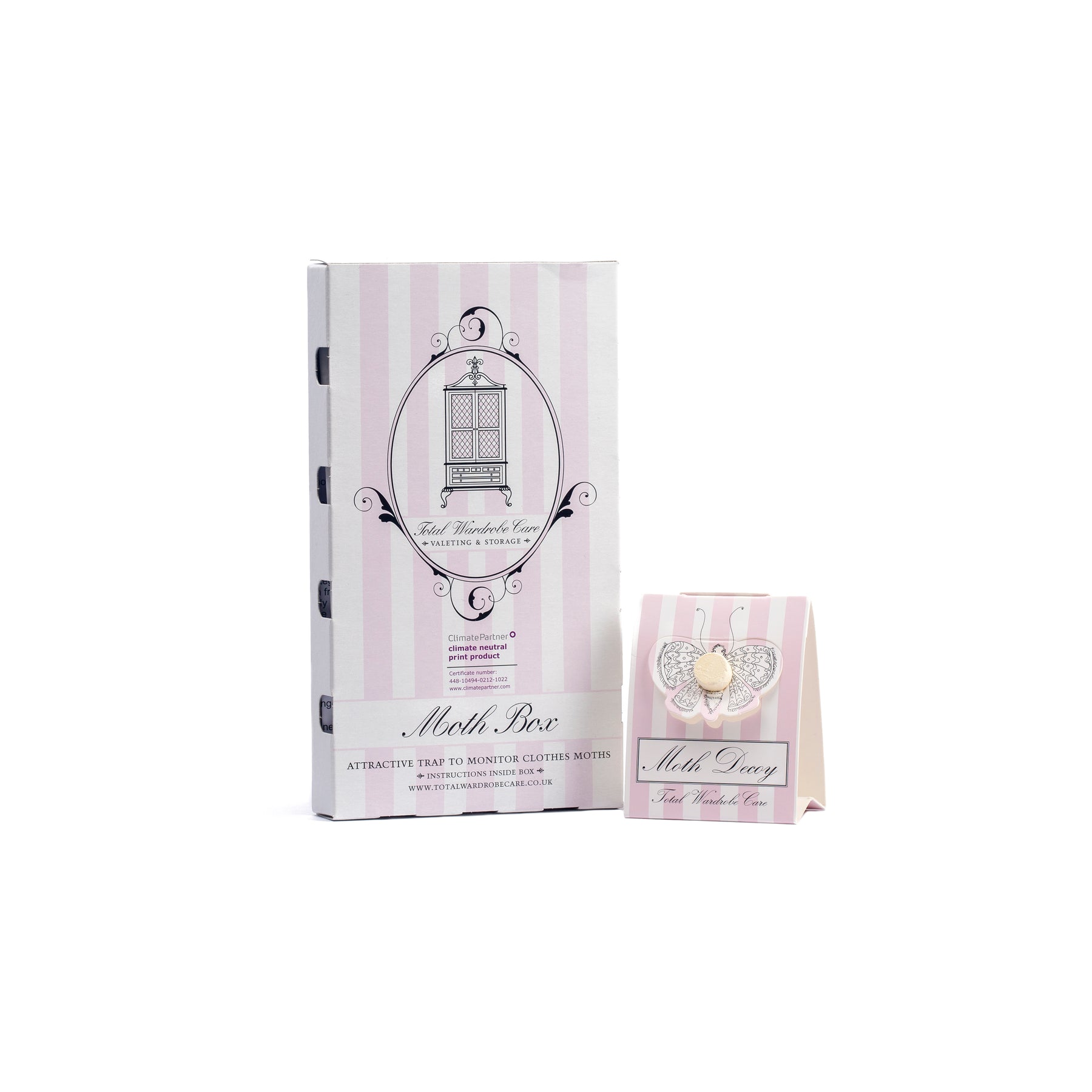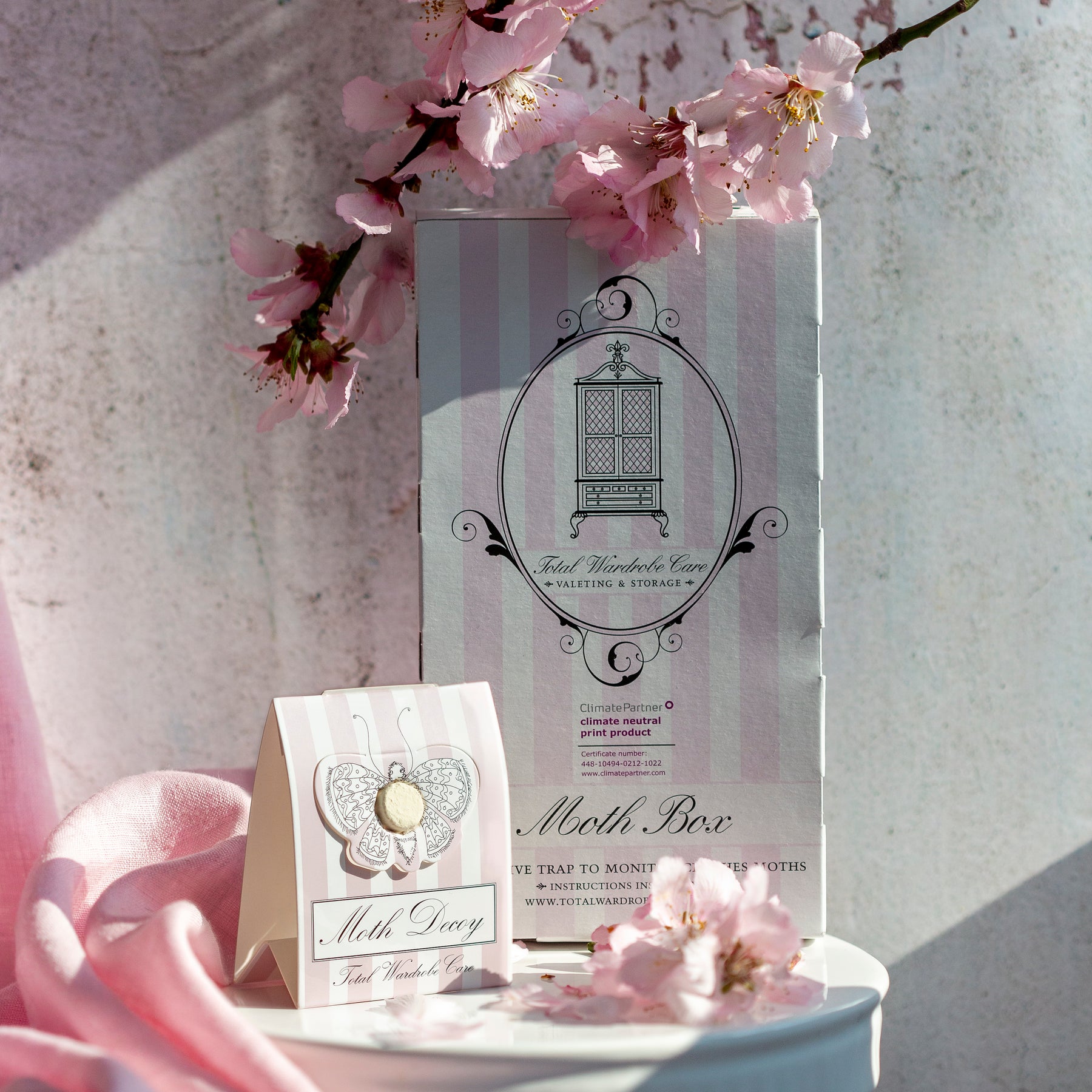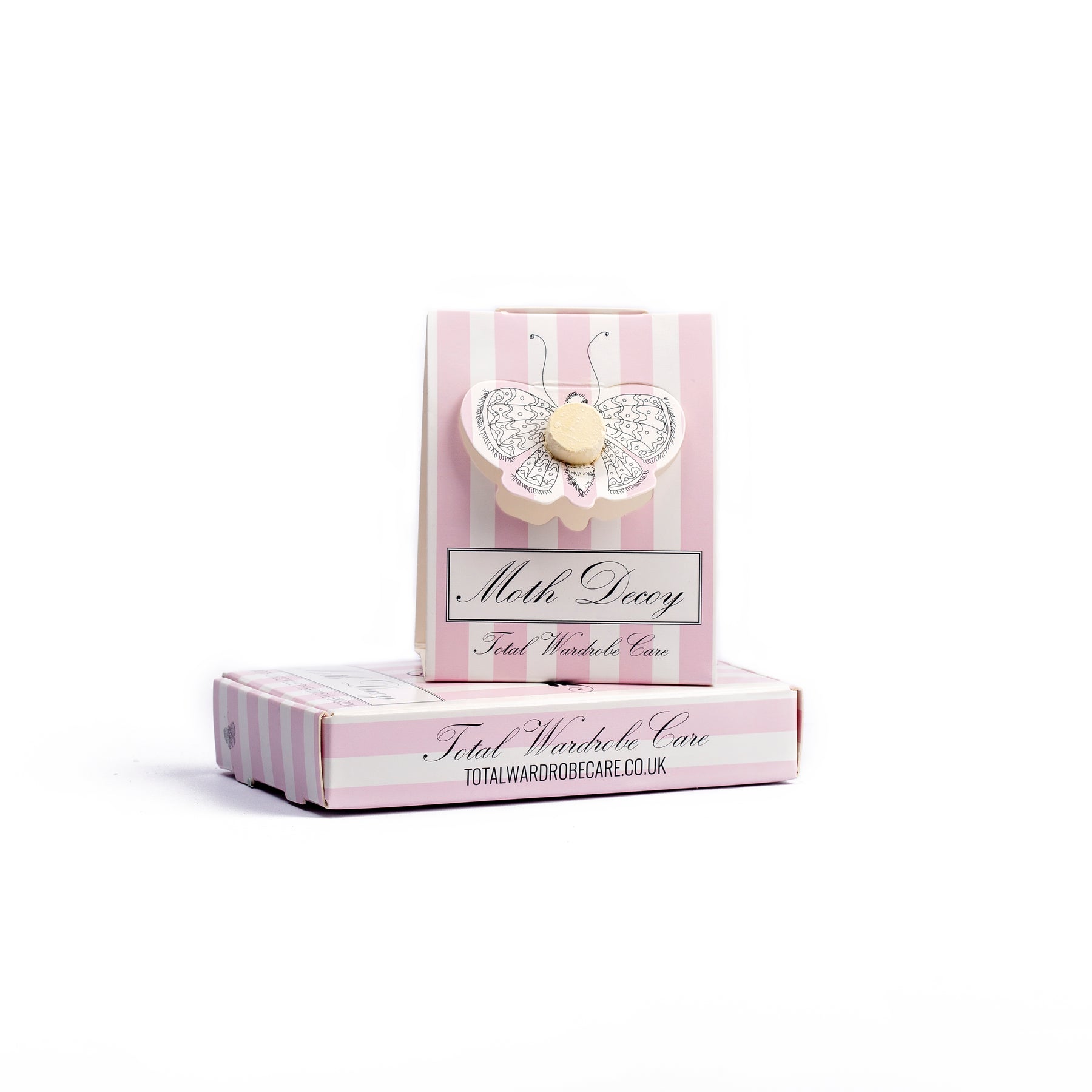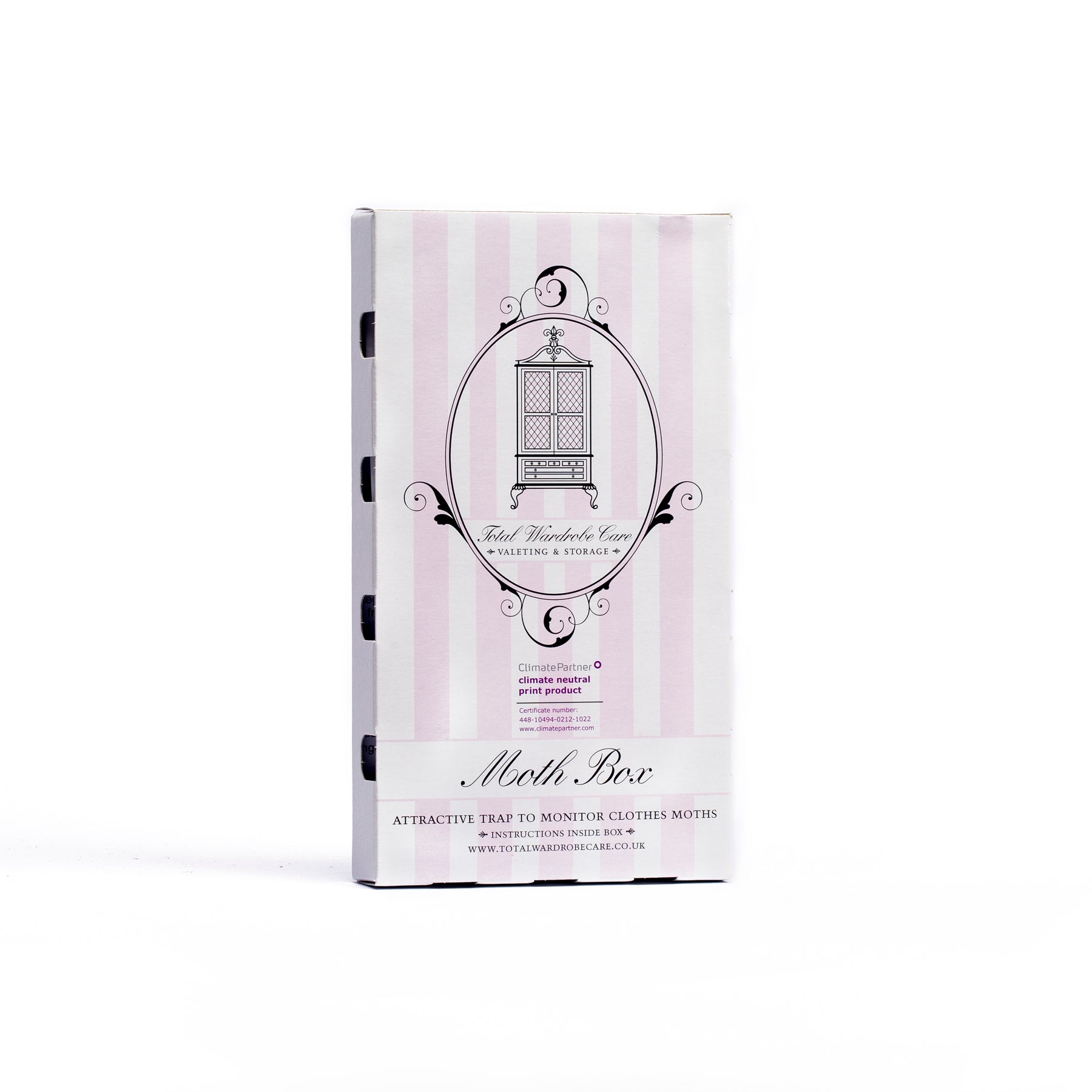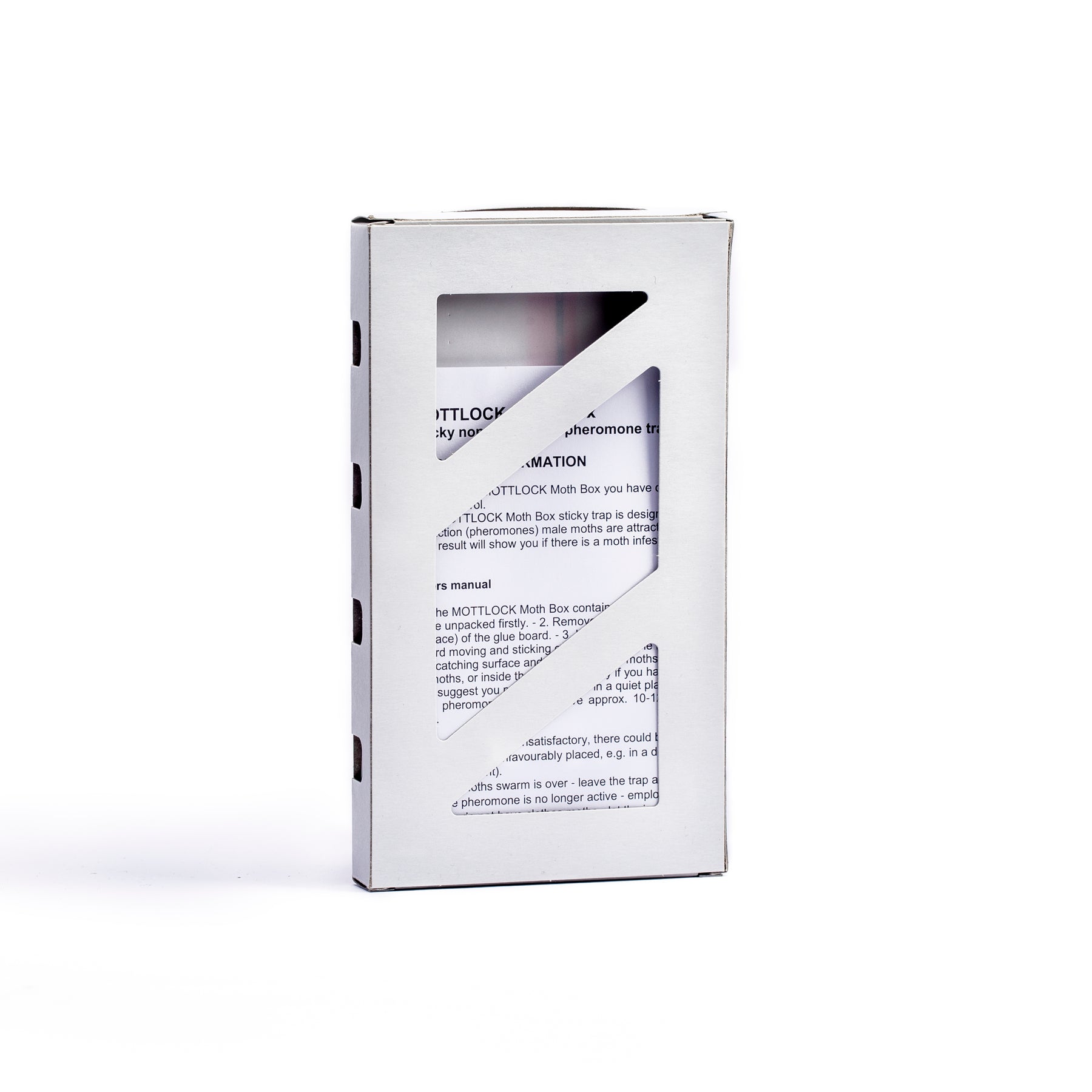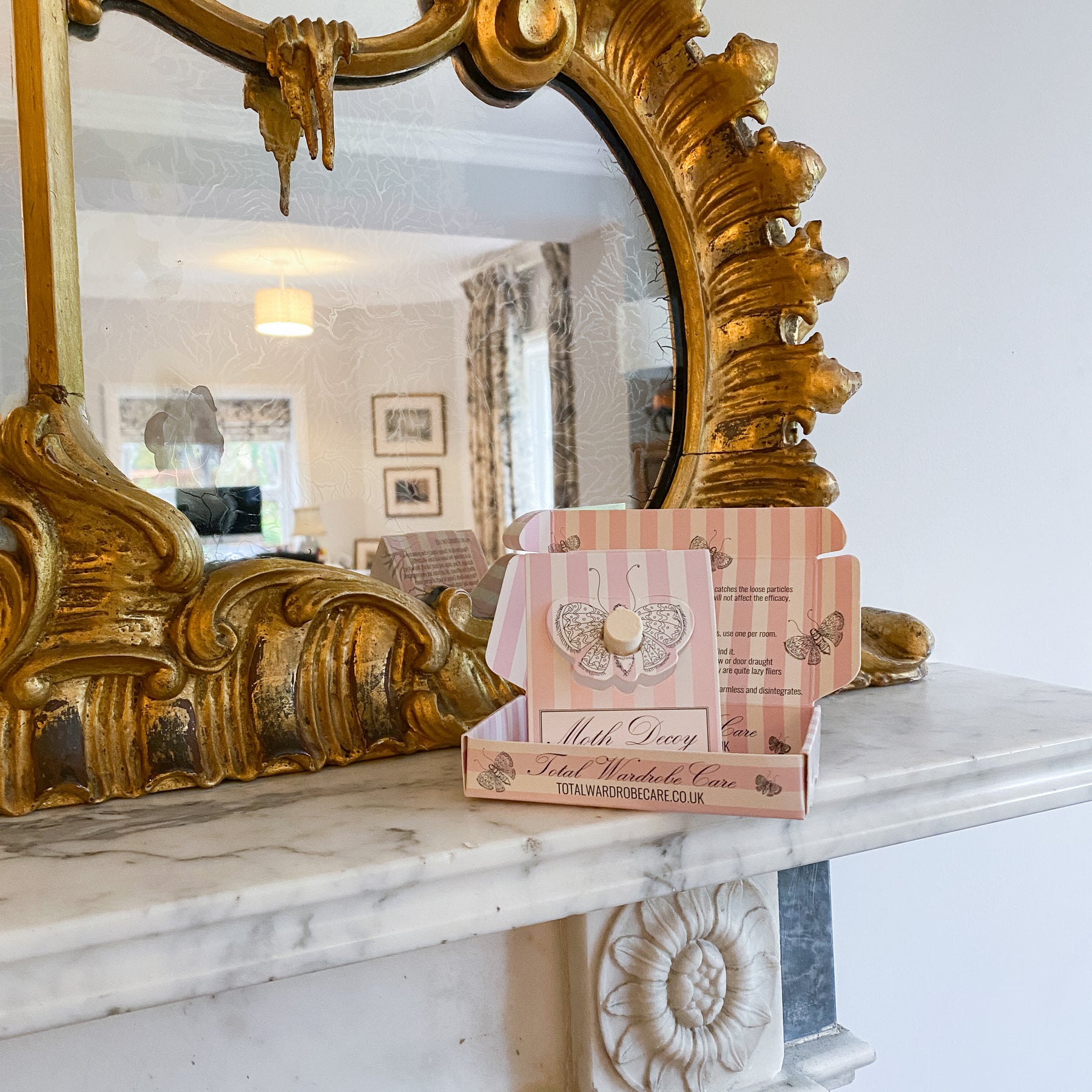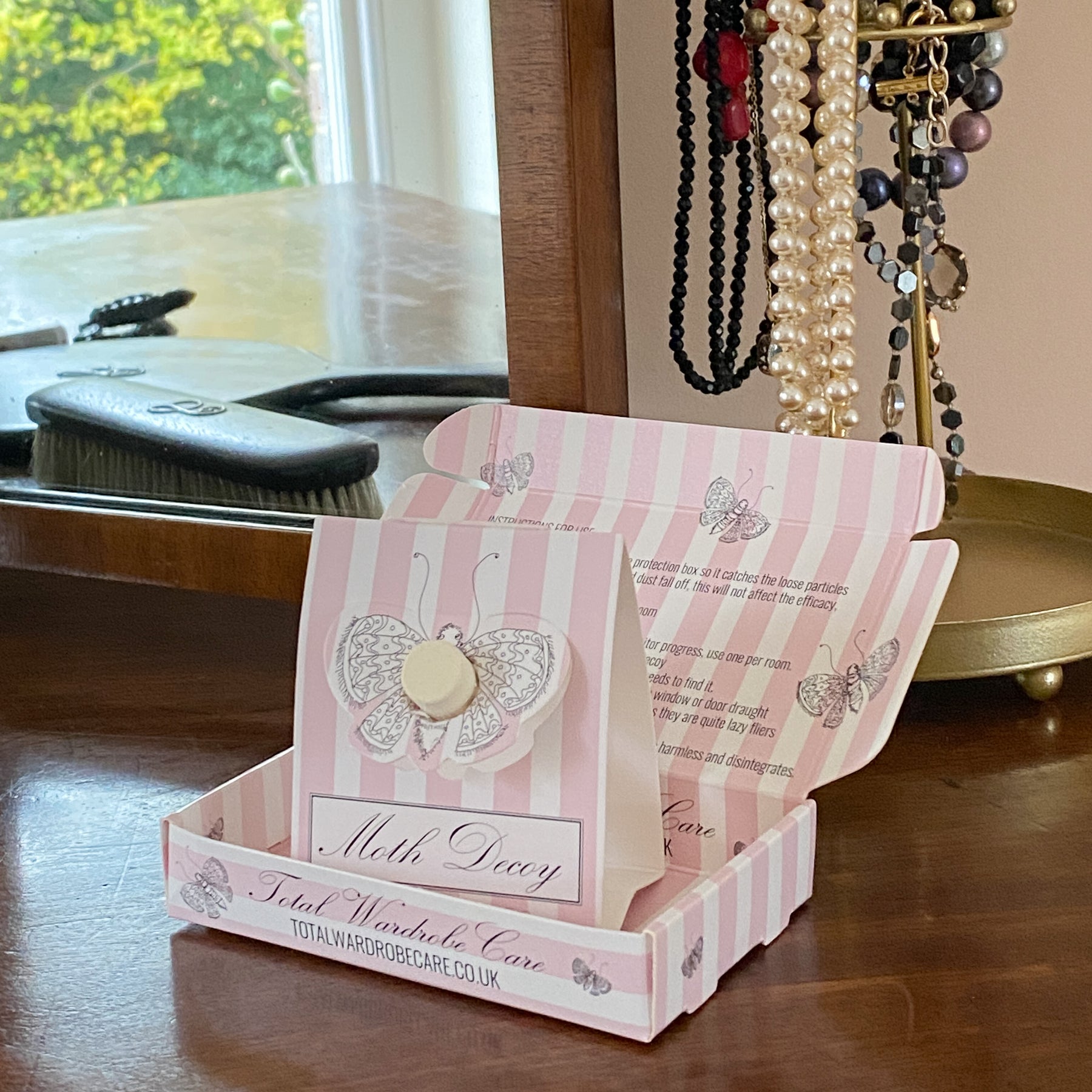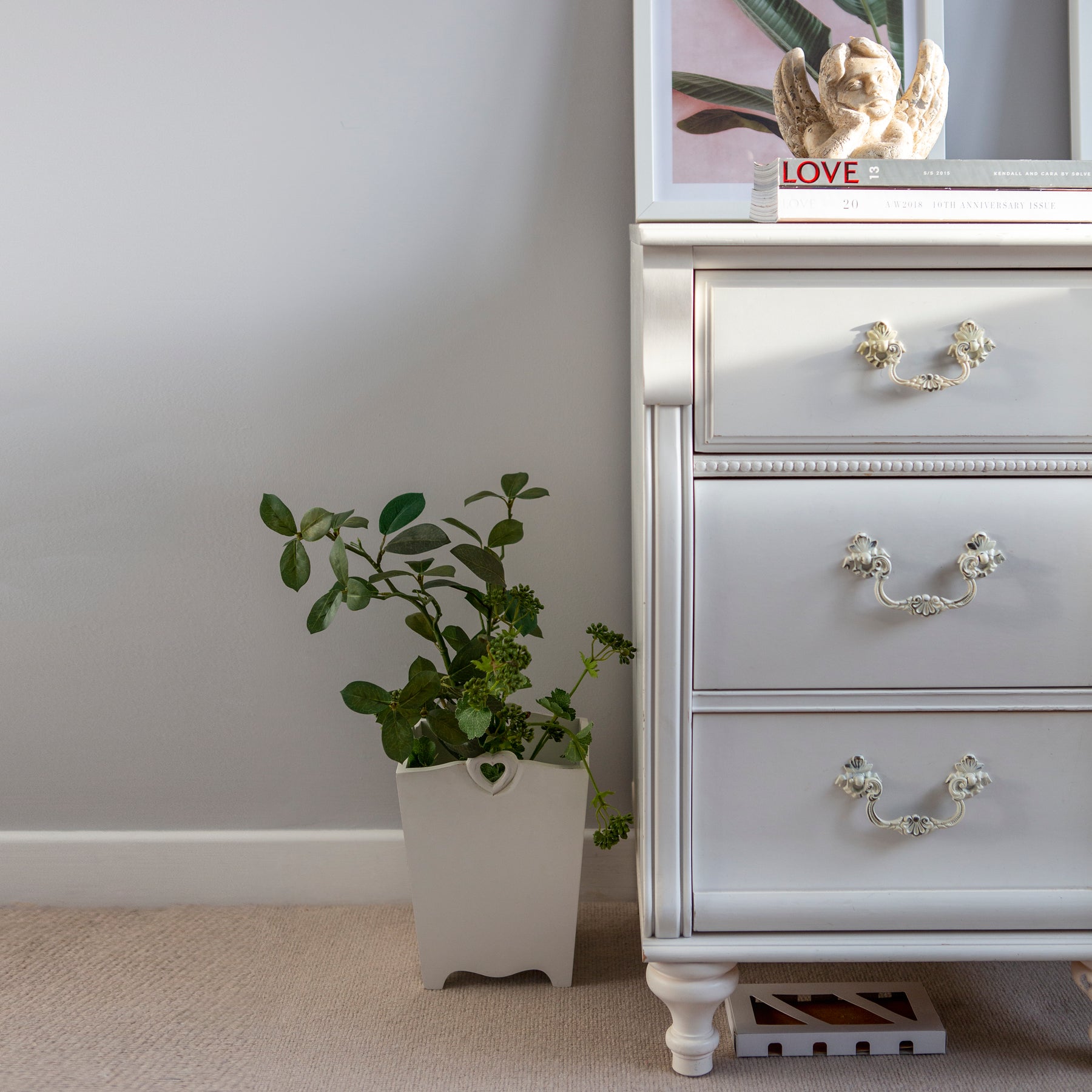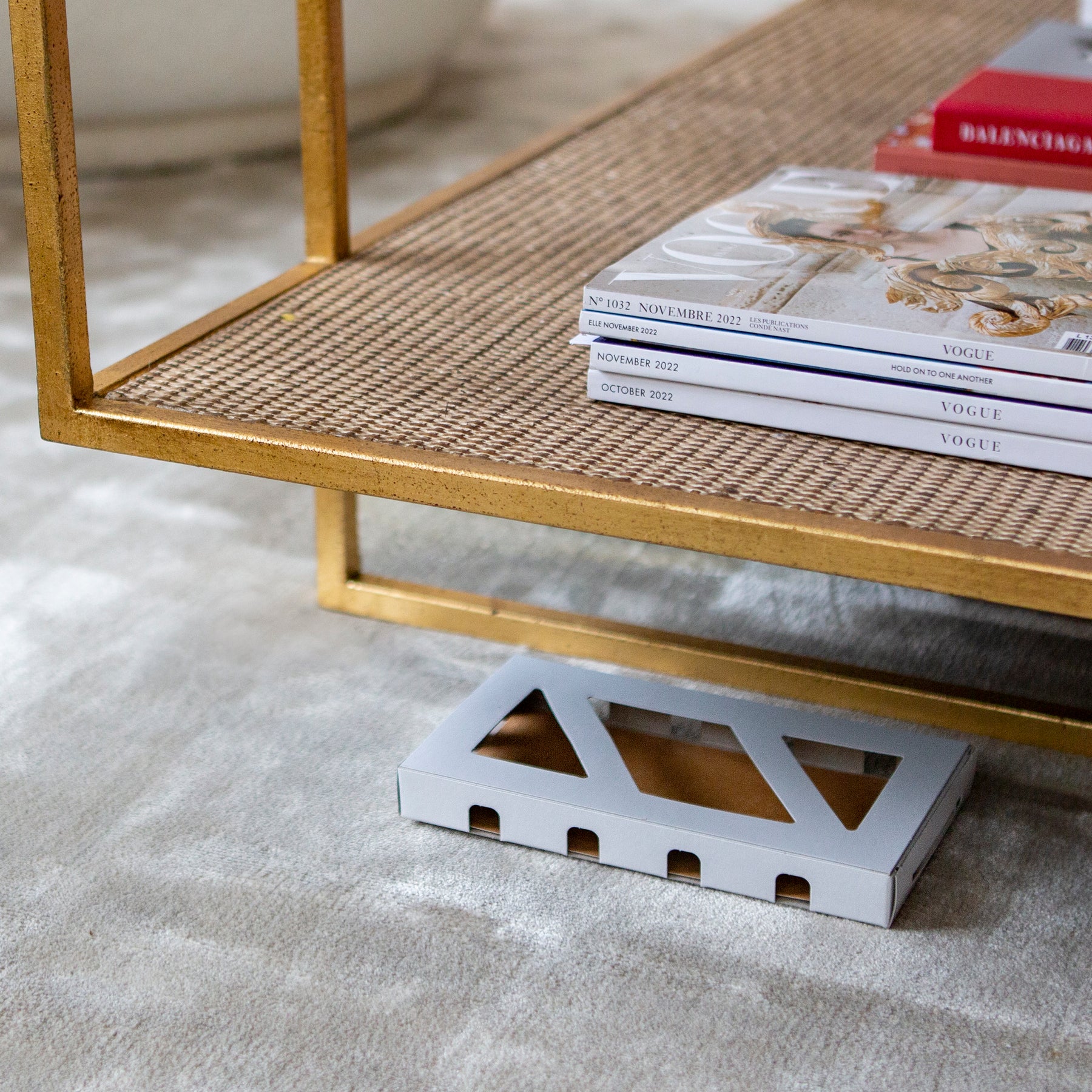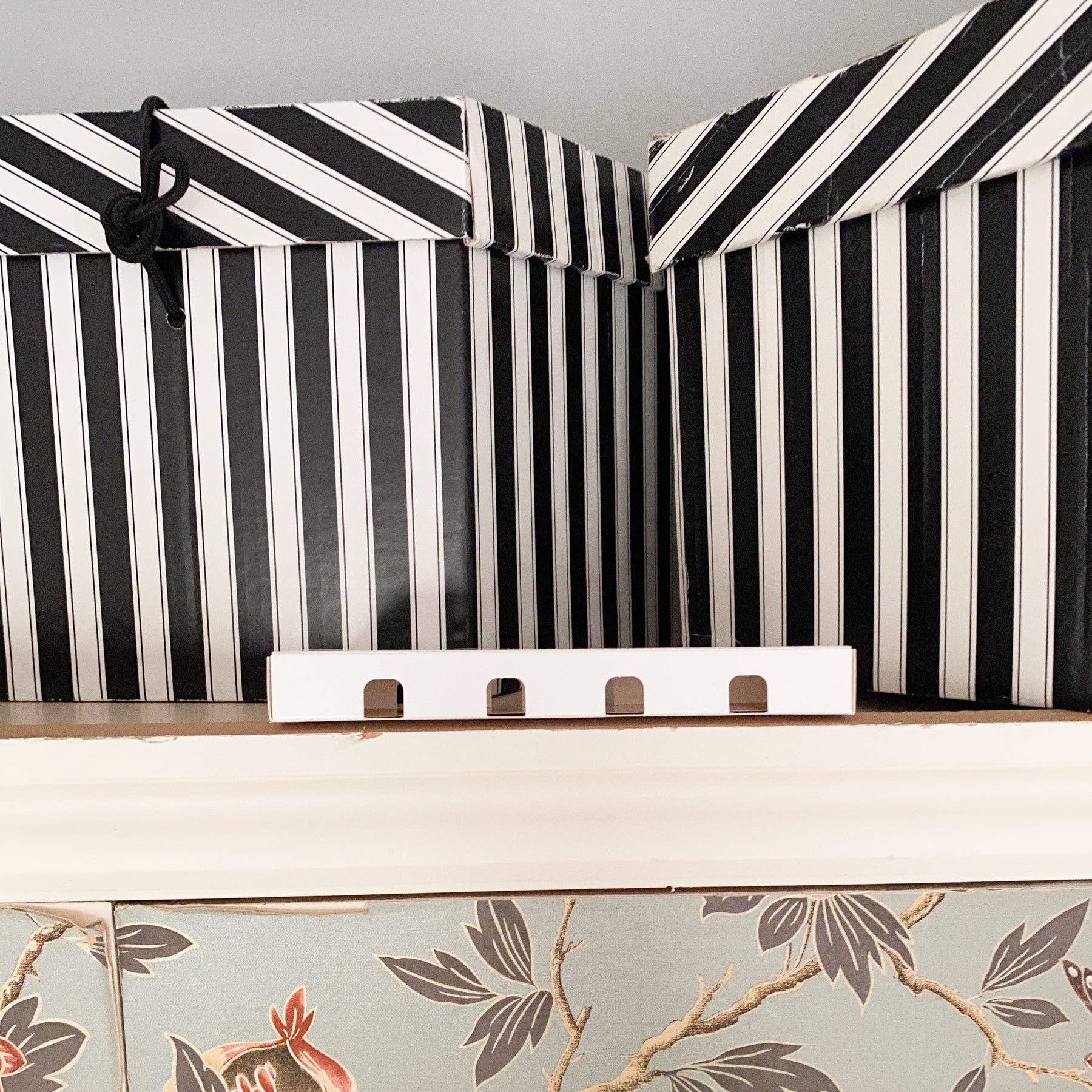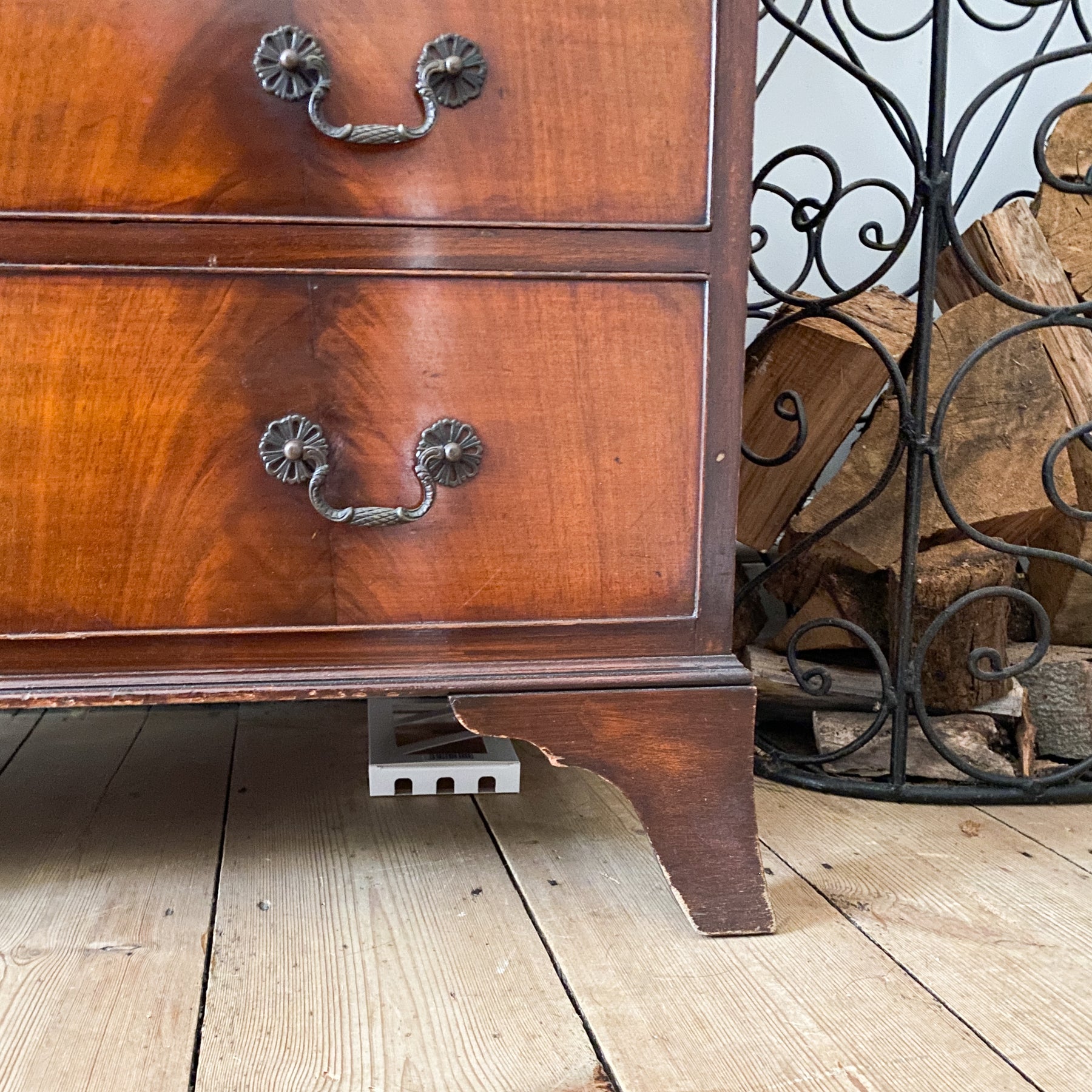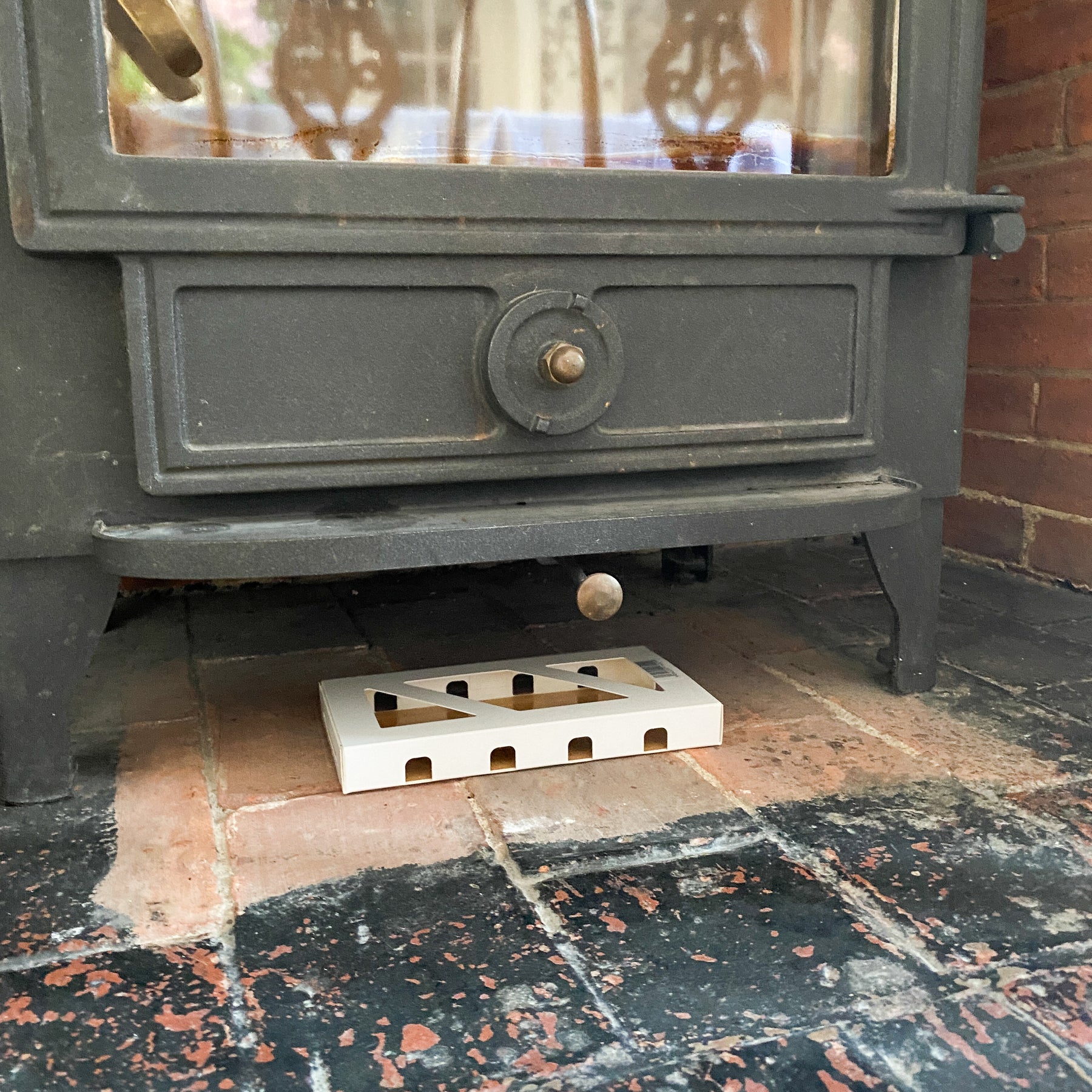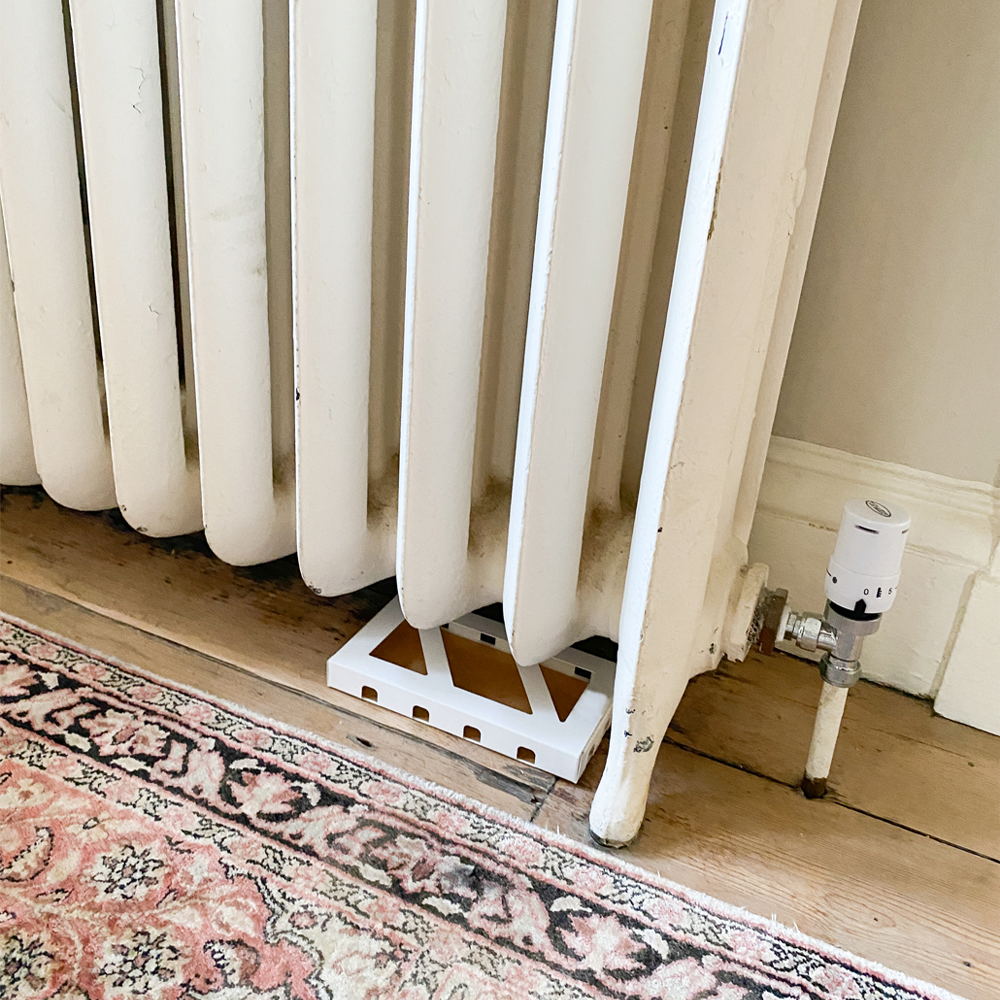 Moth Box & Moth Decoy Duo
Pickup available at Total Wardrobe Care
Usually ready in 24 hours
Moth Box & Moth Decoy Duo
Total Wardrobe Care
Pickup available, usually ready in 24 hours
Unit 4 Farringdon Industrial Centre, The Old Station Yard
Lower Farringdon, Hampshire GU34 3DD
United Kingdom
Be prepared with a duo of our best anti-moth products.
How does a moth decoy eliminate moths?
The Moth Decoy was developed by 2 scientists to confuse the male clothes moth and therefore reduce numbers over time. It is a small tablet made of carnauba wax micro powder infused with pheromones of the female clothes moth. As the powder is released into the air it attracts nearby male moths. When a male moth comes into contact with the electrostatic powder, it sticks to the antennae, blocking the receptors and confusing the moth.
Instead of searching for female partners, he spreads the powder far and wide, attracting other males, who then also become confused and stop searching for female moths. As the moths fail to breed the lifecycle is interrupted. Over time, without any moths being killed, the powder helps to create a reduction in moth numbers.

More information about The Moth Decoy
How does a moth box eliminate moths?
The Moth Box is a clever monitoring tool. It will tell you if you have clothes moths, and it will help you to keep track of numbers. It works by attracting the male clothes moths onto the female pheromone-impregnated adhesive strip, which traps and kills moths. It is a completely non-poisonous alternative to chemical insect control and can be used in your rooms all year round. The moth box works perfectly with the Moth Decoy as it monitors the male moths and you can then watch as your Decoy will reduce the numbers over time.
The Moth Box & Moth Decoy Duo are effective for 12 weeks. Replace every 3 months with our handy Subscribe & Save offer!
- Moth Decoy is for immediate use. Valid for 3 months.
- Place 1 Decoy and 1 Moth Box in each affected room
- Do not use in a wardrobe or cupboard
- Avoid locating near extreme air movement such as a door or window
- Place the Decoy no higher than 2 metres from the floor
- Keep away from children and pets
- Moth Boxes should be located at least 5 metres from the Moth Decoy
- Replace the Moth Decoy and Moth Box every 3 months
Your Questions
FAQs
Below you will find some common questions asked by our customers.
Keeping your wardrobes and clothes drawers clean and storing your clothes correctly is important for moth prevention. Using our Moth Decoys, Moth Boxes and anti-moth deterrent throughout the year is a full proof way to prevent moths.
Moths mostly breed between April and October but can be present all year round. Which means moth prevention is a year-round task! It's always a good idea to double check your clothes storage is free of eggs or larvae during breeding season.
Install your Decoys in prime places, on solid furniture and lower than 2 metres. Then check your clothes for larvae as this is what the Decoy's will be preventing. Making sure to regularly check and clean your clothes is also important for preventing damage from moths. Placing a Moth Box in the room will help you to monitor the moth numbers.
Decoys are a great preventative method when moths pick your room to infest. Moths are looking to feed and places to lay larvae which is why they fly in and set up camp in your house. Decoys are the best way to disrupt the mating cycle. Moth Boxes help by catching the male moth which disrupts the population but also helps to monitor the problem.