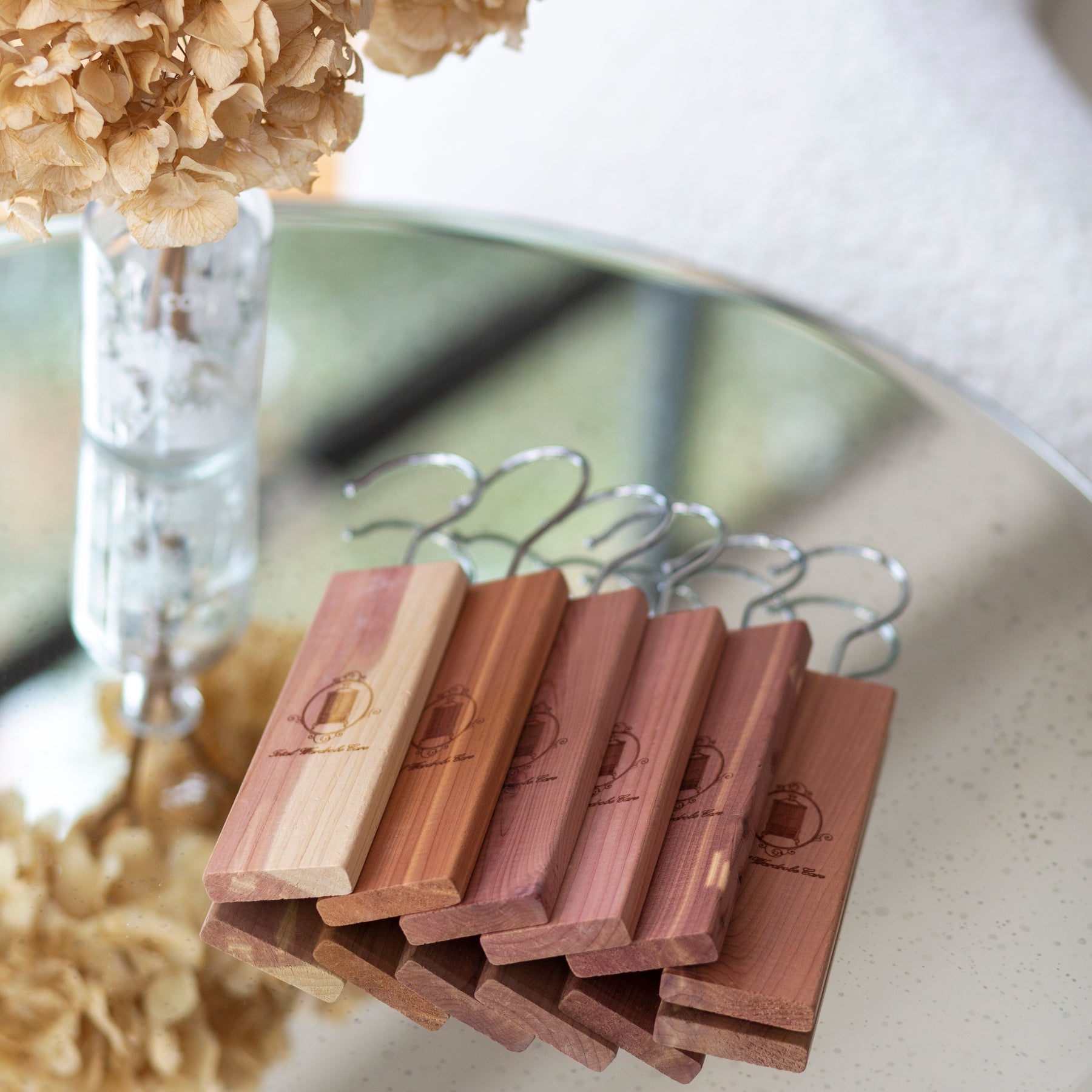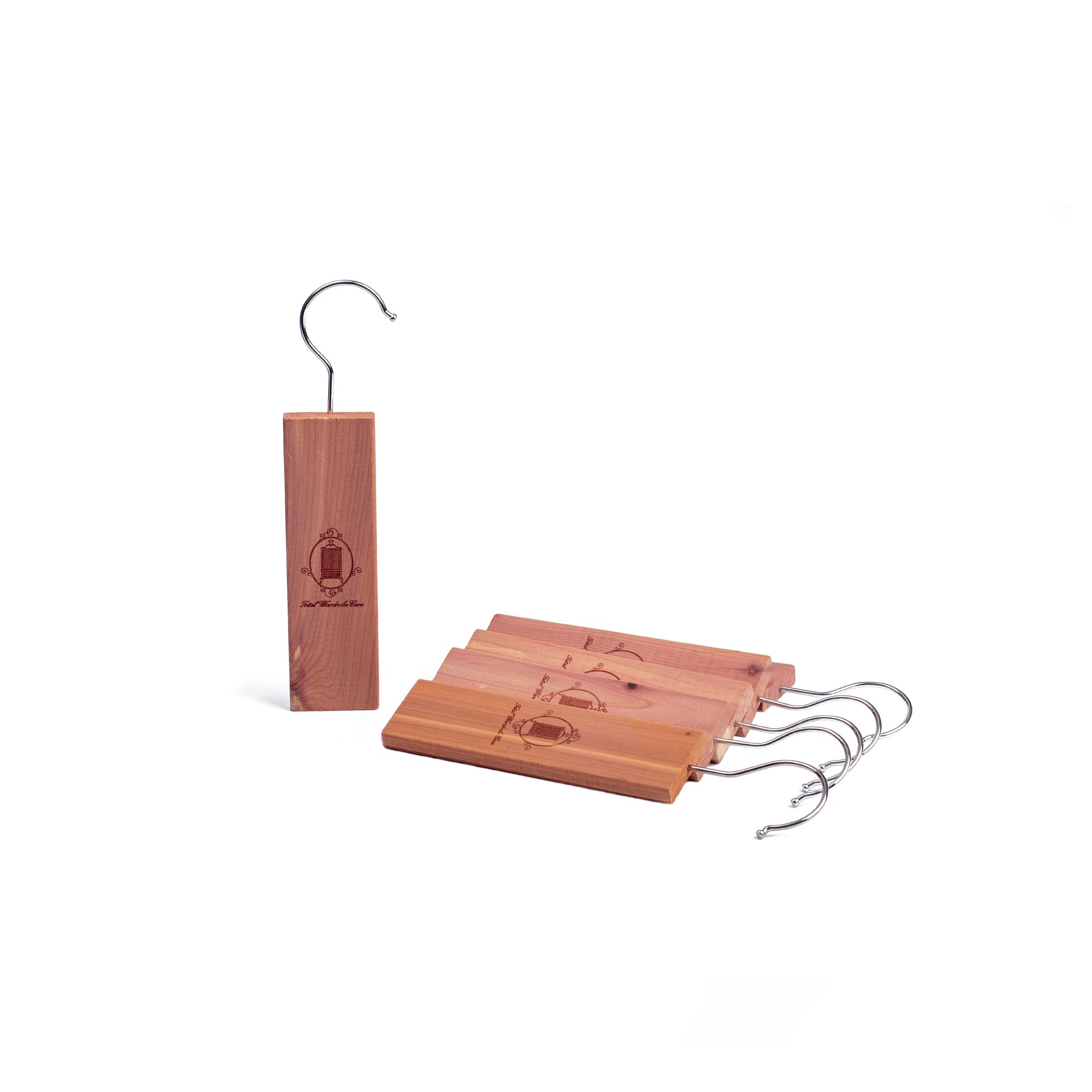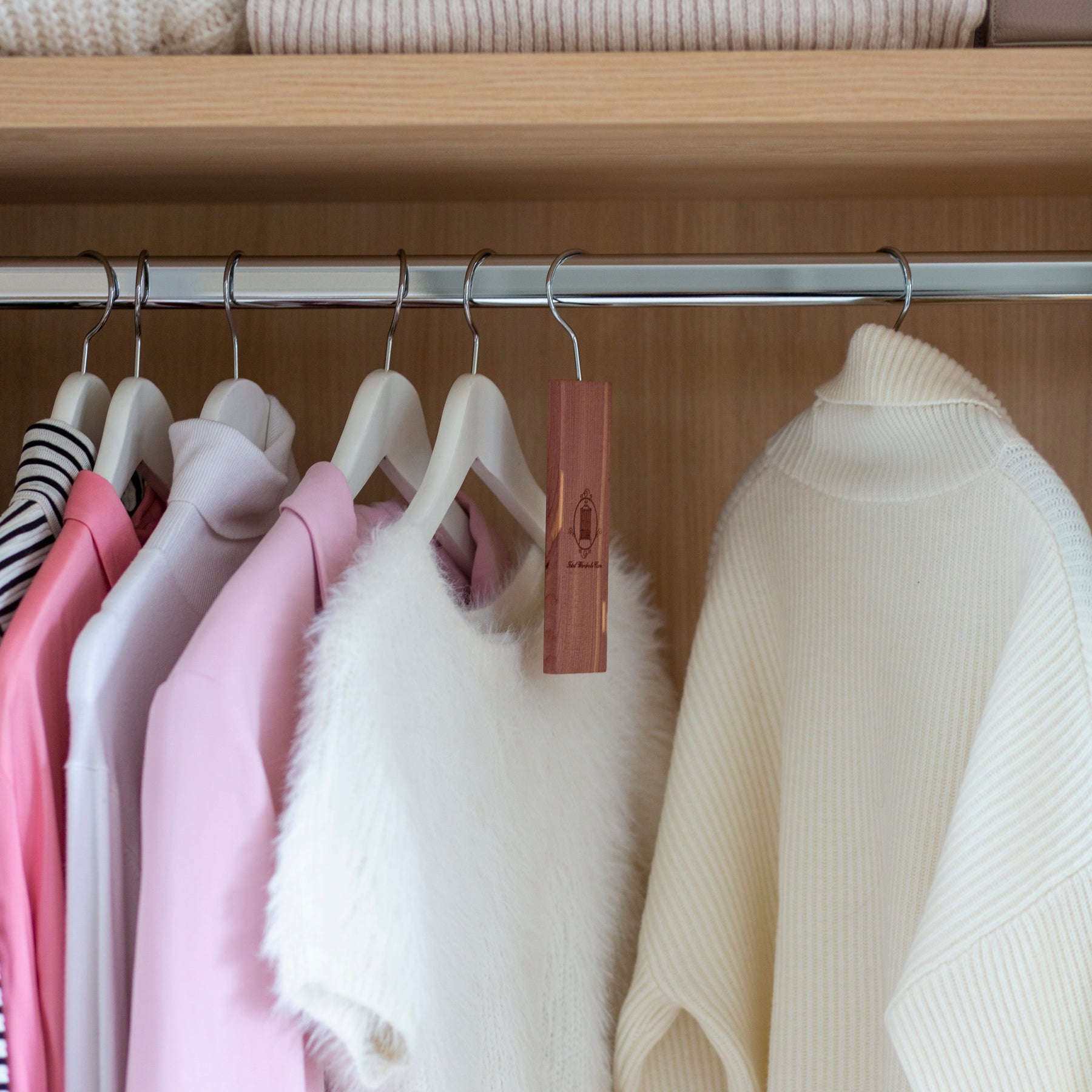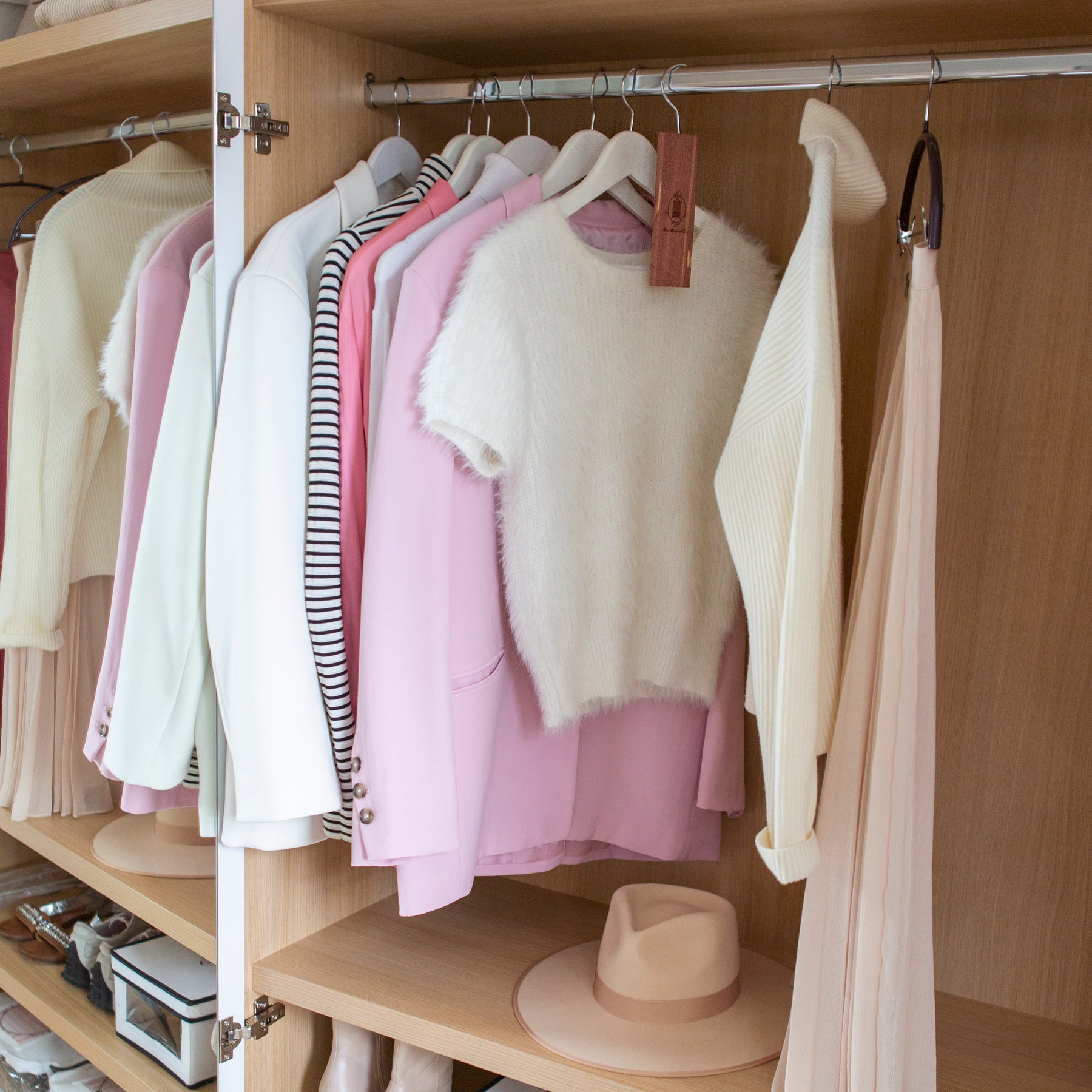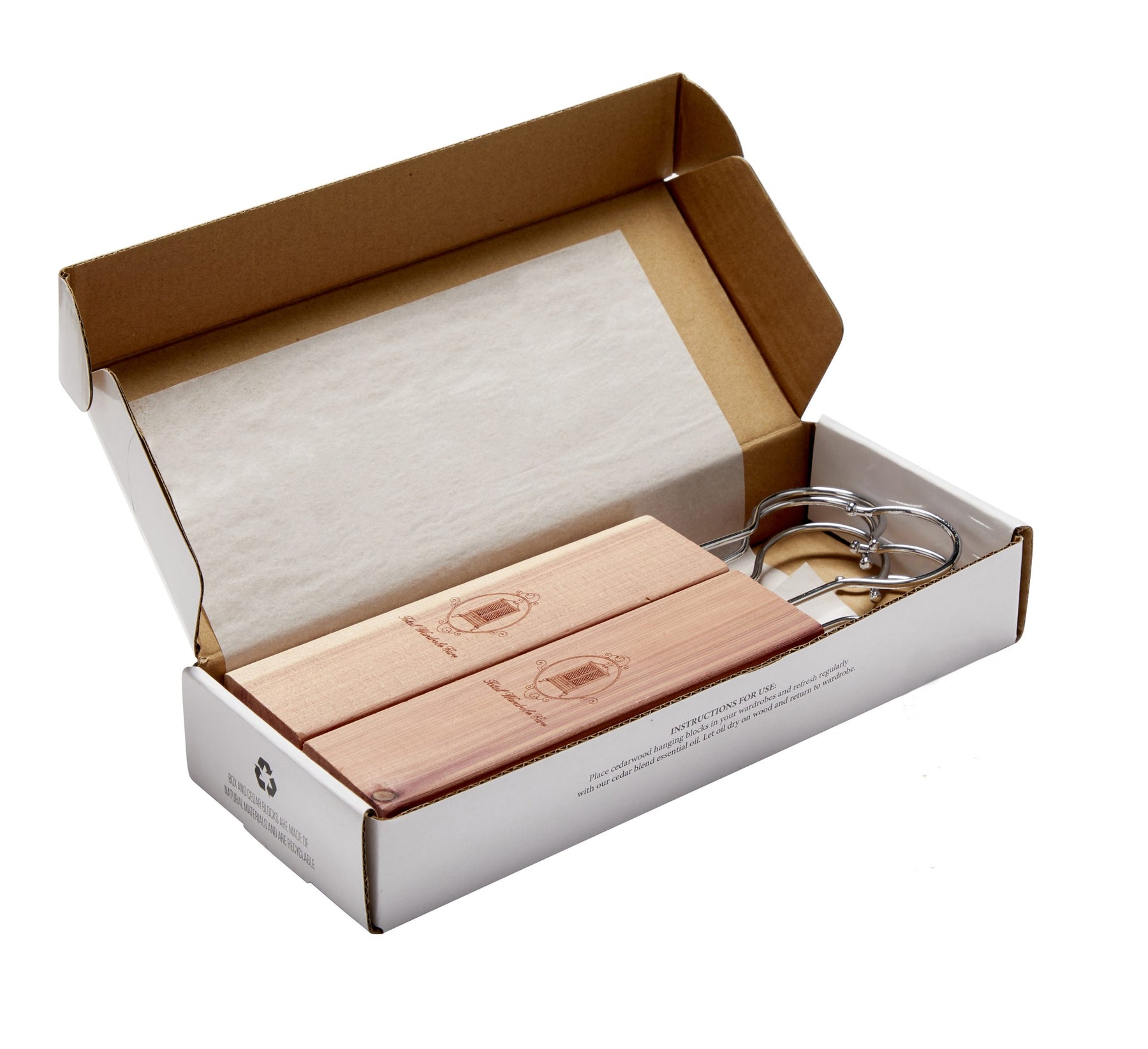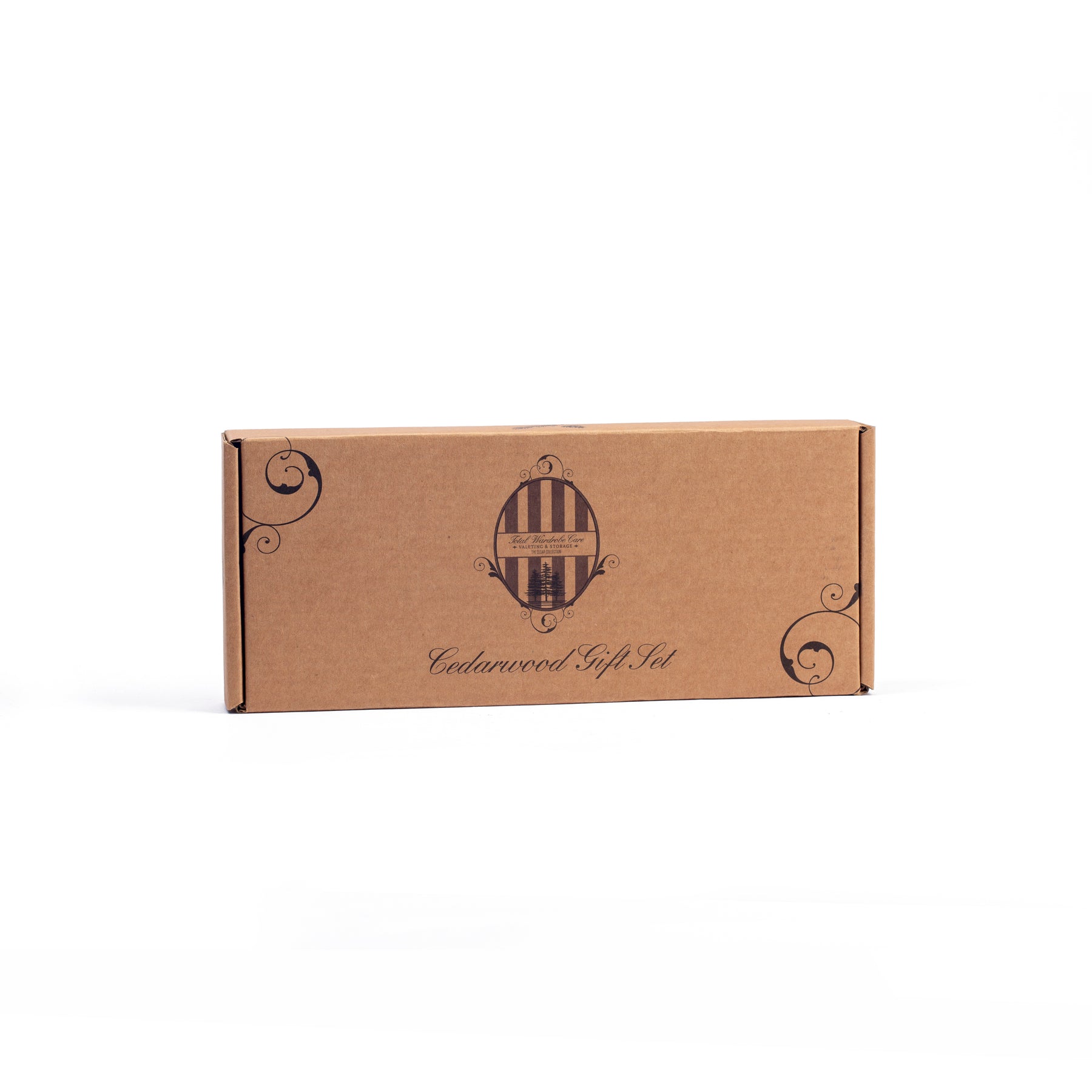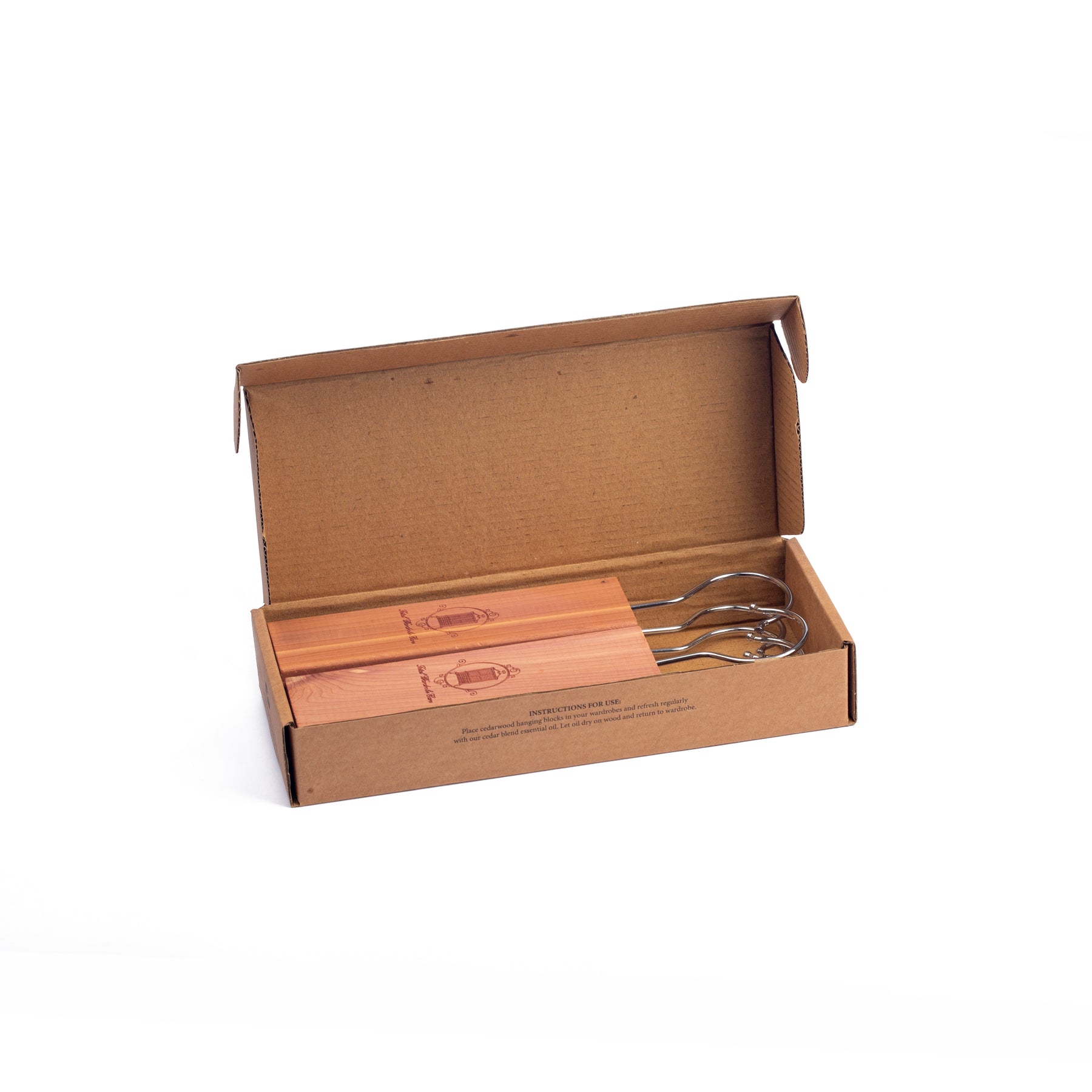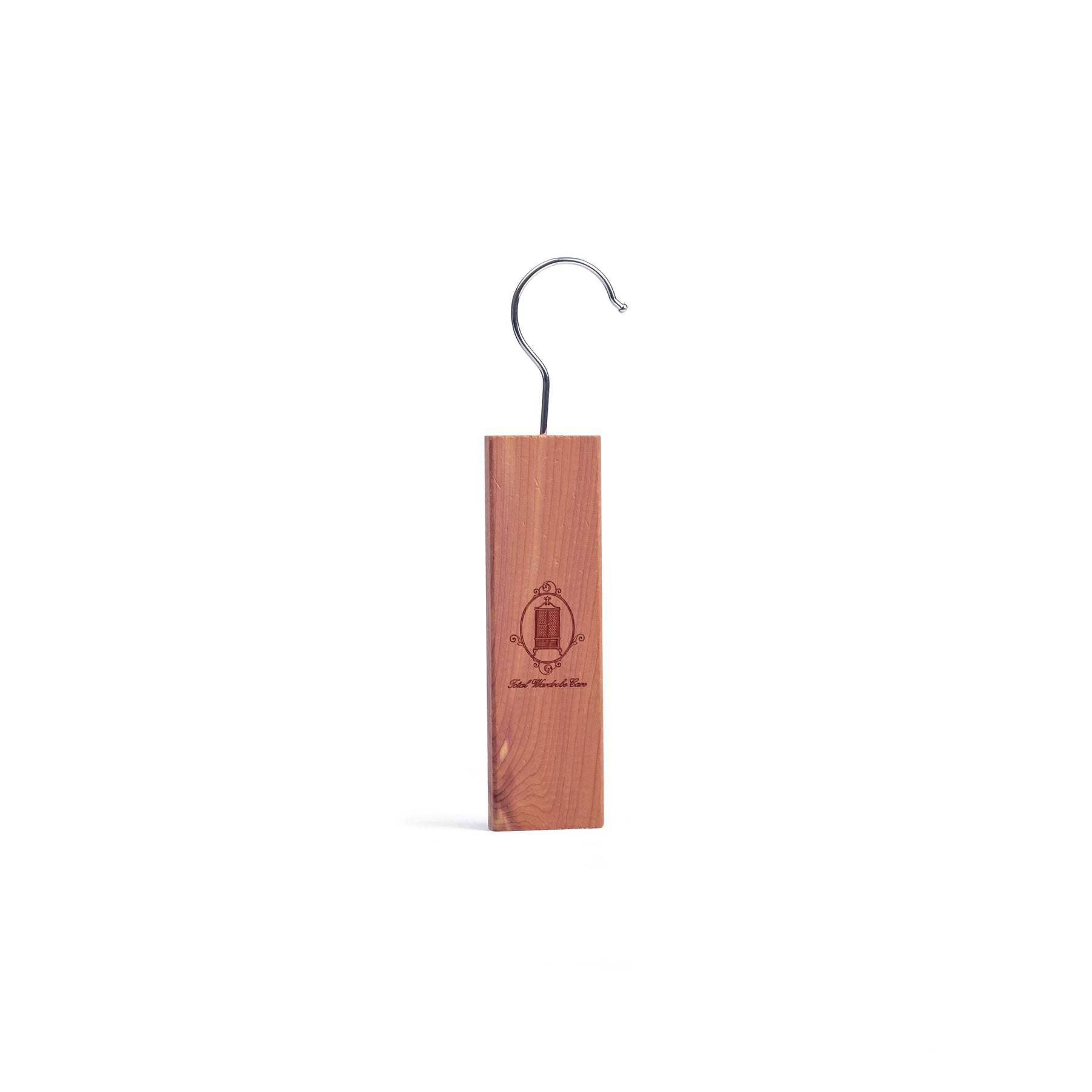 Cedarwood Hanging Blocks
Pickup available at Total Wardrobe Care
Usually ready in 24 hours
Total Wardrobe Care
Pickup available, usually ready in 24 hours
Unit 4 Farringdon Industrial Centre, The Old Station Yard
Lower Farringdon, Hampshire GU34 3DD
United Kingdom
These lovely aromatic Cedarwood Hanging Blocks are a popular addition to our natural Anti-Moth Collection. There are 6 Cedarwood Hanging Blocks packed in tissue in an attractive box, so they would make a lovely gift too. Even if you don't have moths, they will leave the wardrobe with an uplifting, spicy, fresh fragrance.

HOW DO CEDARWOOD HANGING BLOCKS WORK?
Cedarwood is widely known for its wonderful aroma and insect-repelling quality. The oil inside the wood emits an earthy, forest-fresh fragrance which the female moth does not like. You can put these Cedarwood Hanging Blocks into your wardrobe and be sure that she will not come and lay her eggs in there.

HOW LONG DO THEY LAST FOR?

Refresh the Cedarwood Hanging Blocks every 3 months. The wood can be sandpapered to revive the fragrance and bring the oil to the surface but a much easier way is to re-oil the wood, as you would a piece of furniture. Our Cedar Blend Refresher Spray is the perfect partner for the Cedarwood Hanging Blocks. The female moth hates a strong smell so make sure you regularly refresh the Cedarwood Hanging Blocks with our Cedar Blend Refresher Spray.
WHY DO MOTHS NOT LIKE CEDARWOOD?
The natural oils in Cedarwood contain compounds that repel insects including clothes moths. Historically, Cedarwood chests were built and used to store valuable objects and protect out-of-season clothing and blankets. It was known that Cedarwood deterred insects and moths while keeping material items smelling fresh and fragrant.
INSTRUCTIONS FOR USE
Place the Cedarwood Hanging Blocks in your wardrobe on your rail, every 50 cm. The aroma will then be able to circulate around your hanging items, emitting a strong, forest-fresh, and uplifting fragrance that will not only delight you but keep moths away. Beautifully packaged in a presentation box, our Cedar Hanging Blocks come in a pack of 6, making the set perfect for gifting. 

THE PERFECT PARTNER
Our Cedarwood Hanging Blocks would not be complete without our Cedar Blend Refresher Spray. The Cedarwood Blocks can be refreshed regularly with the Refresher Spray and will keep your wardrobe smelling wonderfully aromatic. Every time you open your wardrobe, it will fill you with joy, but will also do a marvellous job of keeping the moths out.

Our Cedarwood Hanging Blocks can be used alongside our other Anti-Moth Products as part of an integrated anti-moth solution. There is plenty more information about moth prevention on our Experts' Hints & Tips Page or our Blog Pages.
MEASUREMENTS

6 Cedarwood Hanging Blocks in a box.
Length including hanger: 24cm, width 5cm, depth 1cm
- 6 Cedarwood Hanging Blocks in a box
- Length including hanger: 24cm, width 5cm, depth 1cm
Your Questions
FAQs
Below you will find some common questions asked by our customers.
Cedar Hanging Blocks effectively repel female clothes moth from laying eggs in your wardrobe. For added protection, we recommend regular wardrobe cleans. To tackle a moth infestation you could pair this product with a Decoy to confuse the male moth, resulting in a decrease in numbers.
Cedar is one of the best natural insect repellents. It has been used for centuries to repel all types of insects. It is the natural oil which which omits the fragrance that they don't like. These blocks are the perfect addition to any wardrobe to fend off moths.
Your clothes might take on a slight smell of beautiful Cedar but this will fade once take out of your wardrobe. It is important to refresh the Cedar as it is the fragrance that keeps the moths away.
As long as you keep refreshing them, then the Cedar Blocks will last for years and years.